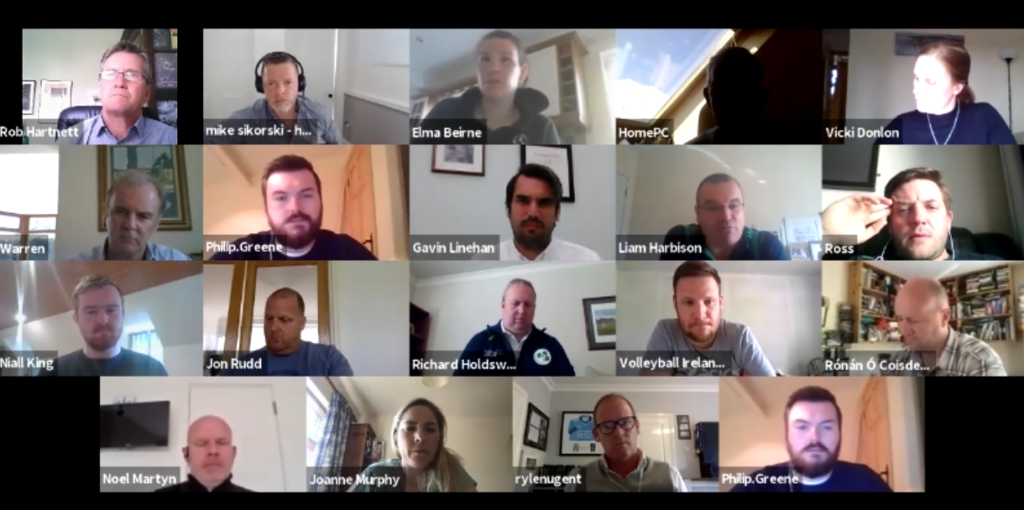 We held our first Virtual Round Table meeting for Sport for Business members yesterday, taking time out to discuss a number of issues around the potential of a return to sporting action.
We were joined by representatives from each of the big four sports and across the sporting world, from the high-performance community, from the sporting media and from the world of sponsorship.
Feedback afterwards was that this was a format that worked well for a sharing of ideas and 'getting out of the bubble' that we can find ourselves in through these challenging times.
Over the coming days, we will publish a schedule of meetings across a range of different subjects and look forward to welcoming members to join us for a chat and see what can emerge.
We kicked off yesterday with the premise that we need to be ready for when the time comes to consider a return to sport based on public health advice.
We looked at aspects of whether it was right to return to elite sport, how we could begin to cater for summer camps and children getting back together; how we need to ensure that our high-performance stars do not fall behind some of their rivals across the world who are back in training already; how different sports should be prioritised for a return to action and how we a definition on contact sport can be teased out to go beyond the obvious challenges of rugby and Gaelic games to look at other team and individual activities.
The meeting was split into two distinct areas with a wide discussion including input from Richard Holdsworth of Cricket Ireland and Jon Rudd of Swim Ireland as well as Ryle Nugent of Stakeholder Sport, Niall King from the FAI, Charles Harrison from the GAA and Elma Beirne from Pro14 Rugby.
This was followed by breaking off into smaller groups to get a deeper discussion.
We know there are things we will look to do better next time but we do believe this is a valuable way in which we can bring together the Sport for Business membership in a way that adds active discussion to the learning that comes from our news, analysis and Webinar series.
We asked when we thought there might be a return to contact sport and there was a pretty even split but with less than a quarter of us believing that it would be before September…
Check out our Live Webinar series Events coming up on Sport for Business