30 Under 30 Young Leaders of Tomorrow – The Gathering
We have now completed our list of 30 Under 30 Young Leaders of Tomorrow for 2021.
A traditional part of this annual list has been a gathering of the group in the offices of our partner PwC. Clearly, that is not yet possible for 2021 but we will still gather the group in a virtual setting, with a number of speakers from across the group of 100 that have preceded them.
It is as ever a great collection of individuals that are making their mark on our industry across administration, agencies, media and sponsors.
The 2021 gathering will be like a graduation ceremony without their having had to sit an exam to gain the recognition.
They have done that by their deeds alone.
This year's event will take place on Tuesday 11th May between 10 AM and 12 noon and there is already a great turn out expected.
The 30 under 30 has been one of the highlights of what Sport for Business does to bring our diverse network of those working in the business of sport together in a digital and real-world fashion.
It has been made possible by the unstinting support of PwC, showing their commitment to youth and to sport.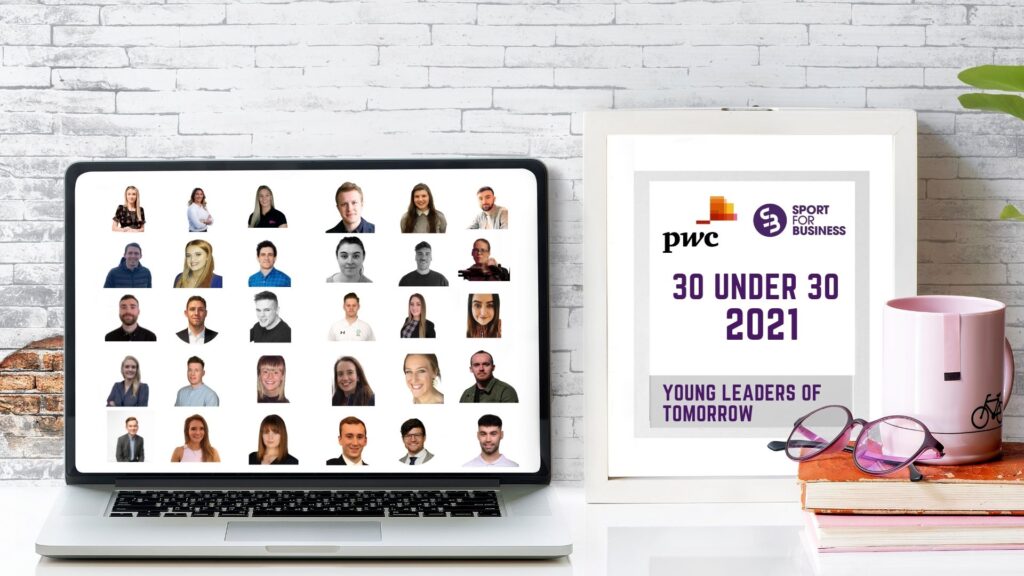 Take a look at the others to have appeared this year on the 30 Under 30 list
PwC are among more than 250+ members of the Sport for Business network of sporting and business organisations working together across a number of key areas.
Sport for Business Partners