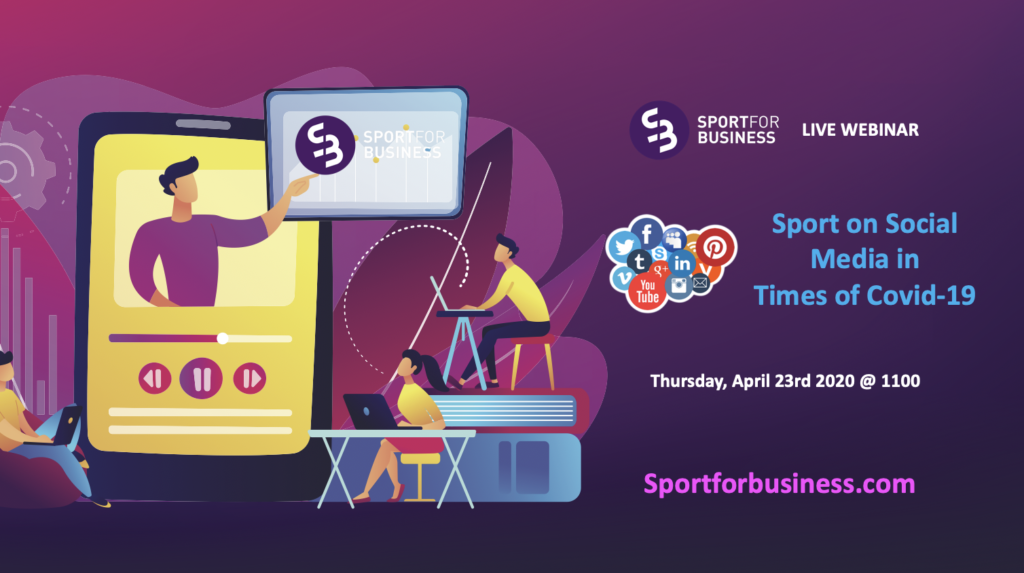 We are pleased to announce this morning that our next two Live sessions will include one on the world of Irish Sport on Social Media and one which will be in a more open 'meeting' format looking at the prospect of a return to sporting action albeit behind closed doors.
That Open Meeting will take place on Tuesday, April 28th and will be limited to 30 Members in the first instance so we can see how the dynamics of hosting a conversation can be managed, and how we can get to have a discussion across companies and sports through the use of random break out rooms.
We'll try it and see how it goes before potentially opening up to other subjects in the weeks ahead.
Register for the Open Meeting Session, limited to Sport for Business Members, by clicking on the image below.
Our Live Webinar Series has been a great success and we are excited to host the next one on Sport on Social Media.
This will take place on Thursday, April 30th at our regular time of 11 AM and will include a discussion with Stephen O'Leary of Olytico, the undoubted leader in this space alongside Gareth Maher the Head of Communications at the FAI and other guests.
You can register for this Live Webinar by clicking on the image below.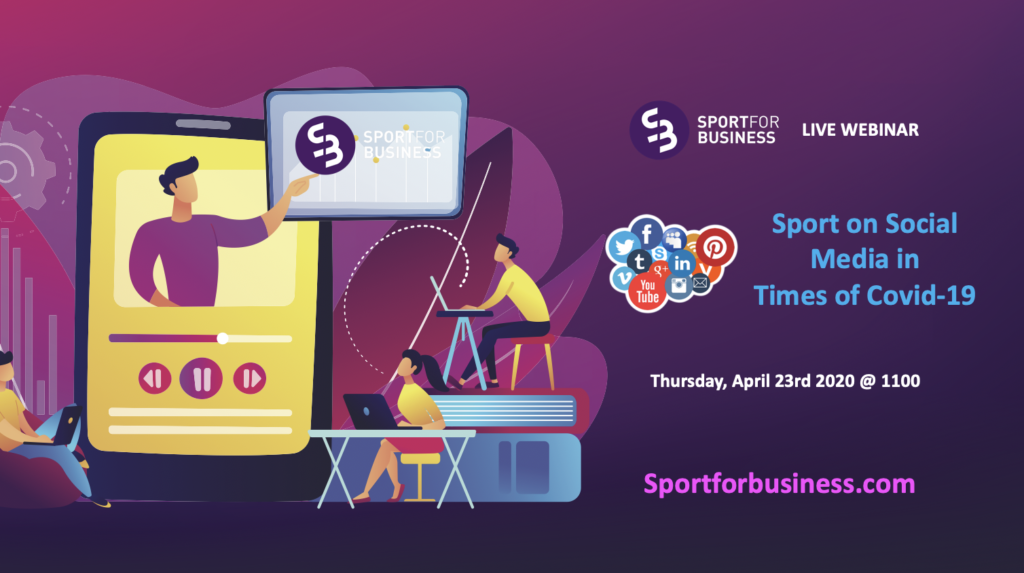 Check out our Live Webinar series Events coming up on Sport for Business