We currently have eight live job recruitment positions open as below, including new roles this week with KPMG, the United Rugby Championship, Cricket Ireland, Basketball Ireland and Fuel HQ
Sport and the industry that exists around it has always had a strong appeal for those hoping to combine what they enjoy the most in their spare time with what they are good at in their working lives.
One of the benefits of membership of Sport for Business is the opportunity to reach out to our very engaged audience with positions that become available.
Starting today, we kick off an ongoing listing of jobs that are available in the sector, hoping to provide employers with a pipeline of talent, and individuals with a chance to shine in a fresh environment.
If you have a role that you would like to fill, let us know by sending the details to rob@sportforbusiness.com and we will take it from there.
************
Sponsorship Activation Specialist at KPMG
Are you a Sponsorship Activation Specialist looking for your next challenge?
Do you have 3-4 years experience in Sponsorship Activation?
Are you interested in joining a firm that delivers award-winning training and opportunities for career progression?
Role
KPMG is currently seeking to hire a Sponsorship Activation Specialist at Assistant Manager level to join its Marketing department on a permanent contract. This role will be part of a hybrid working model, allowing you to work both from home and in the Park Place office, based in Dublin 2.


3- 4 years of sponsorship experience either within an agency or large in-house team.
A high degree of enthusiasm and adaptability
Experience in Campaign Management, activation and evaluation of sponsorship
The ability to work on ones' own initiative in identifying and escalating problems
Good team player with a willingness to learn and share knowledge
Strong Microsoft Office skills, in particular, Microsoft Excel and Word
Excellent interpersonal and communication skills
The ability to work with Discretion due to the confidential nature of information is essential.
Core responsibilities:

Support on the development sponsorship marketing plans, ensuring the co-ordination of and sequencing of campaign activities using the full range of marketing channels, ensuring they're managed through a consistent and tightly budgeted process
Forge strong relationships with key stakeholders to develop and implement joint sponsorship and marketing plans
Working with the sectors to develop marketing campaigns that align with the Firm's overall sponsorship strategy
Demonstrating innovation and creativity in sponsorship activation
Campaign management to including planning, activation, and evaluation on all marketing initiatives
Ensuring continuous improvement in our extensive virtual and in-person events programme
Proactively acquiring industry and service line knowledge to enable quality of service to the business
Building effective relationships with key stakeholders ensuring input on various marketing activities
Budget management
Excellent opportunity for progression with promotions announced quarterly.
An in-house award-winning team of training specialists who will help you achieve your career goals
Relocation assistance for those looking to move home to Ireland
KPMG Marketing department
The Marketing department is made up of 28 professionals providing marketing support and advice to the Audit, Tax, Advisory, Consulting and Infrastructure functions. The department supports the development and implementation of marketing plans to respond to market trends and seek cross-selling opportunities in order to meet our growth ambition.

We offer excellent remuneration packages at all levels. At this level the package includes an extremely competitive base salary, performance based bonus, and a KPMG flexible benefits package.
Diversity
We are proud to be an equal opportunity employer. Creating an inclusive culture where all our people achieve their potential is fundamental to our business. In addition, our employees have the option to avail of our flexible working policies/intelligent working arrangements. To learn more about diversity at KPMG, click
Our Values
Our Values guide our behaviours day-to-day, informing how we act, the decisions we make, and how we work with each other, our clients, companies that we audit, and all our stakeholders. They guide our thousands of extraordinary people to do what is right, learn and improve every day, think and act boldly, respect and draw strength from our differences, and do what matters.
Integrity: We do what is right.
Excellence: We never stop learning and improving.
Courage: We think and act boldly.
Together: We respect each other and draw strength from our differences.
For Better: We do what matters.

Apply
If you are interested in the above role, please submit a CV via the Apply Button on Linked In. If you have any specific queries on the role, please contact David Mannion at david.mannion@kpmg.ie
********
Sponsorship Sales Executive with United Rugby Championship
URC's new strategic plan has a bold objective to change the game by becoming a world-class tournament and organisation with strong, direct relationships with fans and an admired brand.  Sponsorship Sales is central to this strategy, supporting the revenue streams into the league. The Sponsorship Sales Team ensures that the league continues to thrive with the support of key sponsors.
The role
Reporting to the Head of Sponsorship, the Sponsorship Sales Executive will support the commercial sales strategy with outreach, proposal development, presentations and coordinating sale efforts.
Key Responsibilities
The role holder will work closely with our roster of agencies and suppliers. The Sponsorship Sales Executive will be primarily accountable for:
Researching opportunities & trends in the target sectors, followed by identifying challenges within the sector and understanding a prospect's needs
Work with Head of Sponsorship to develop a systematic approach to outbound cold calling, including: identifying decision makers, contact sourcing, outreach, material development and setting up meetings
Set up intro calls with clients, engage in discovery meetings and delivering written and oral presentations to prospective sponsors
Converting relationships into high-value partnerships
Collaborating with insights, creative and content teams to deliver sophisticated presentation materials
Managing and reporting on a robust pipeline of leads, updated weekly
Work with Head of Sponsorship to support in the negotiation process with potential clients
The ability to work toward your own budget targets in addition to contributing fully to the wider team
Supporting and leading on various company-wide projects that relate to partnership development, such as the development of a community-based programme, for example.
Person Specification:
Qualifications and Experience:
Track record of success in sponsorship sales
Relevant experience, preferably from a sponsorship or marketing background from within an agency, club, rights holder or governing body
Excellent network and relationships  in the Dublin, Ireland market
Degree level education or higher desirable, but not essential
Sports industry experience isn't required but a passion for sport and a knowledge of rugby is strongly preferred.
The Person:
Confident and conscientious person with an outgoing and engaging disposition
Able to manage multiple conversations and opportunities at the same time
Excellent interpersonal and presentation skills, with outstanding listening skills.  The ability to explain complex information in a clear and simple format, and be able to accurately assess information under pressure
Can demonstrate calmness under pressure and possess strong project management skills
Excellent communication and relationship building skills, with a proven ability to achieve success when working with a diverse range of stakeholders
Integrity, resilience and drive to succeed
A professional and ethical approach to conducting business
Strong attention to detail
IT literate, with a good knowledge of Word and PowerPoint, with Outlook preferred
A passion for sport.
To find out more and apply for the role you can do so through Linked In here
************

Head of Commercial and Brand at Basketball Ireland
Basketball Ireland is seeking applications for the role of 'Head of Commercial and Brand'.
The new appointment will be responsible for generating commercial income for the organisation, with a particular focus on securing and managing commercial sponsorships and developing new revenue streams. The brand brief is a vital element of the commercial brief. It will also include other important supervisory or liaison responsibilities.
The role is full time, based in Dublin and will report to new CEO John Feehan.
Key responsibilities:
Develop New Business/Commercial Revenues:
Help develop a brand/marketing proposition for Basketball Ireland to promote the sport in a credible way
Implement a robust new business process across the organisation, including research and analysis of potential commercial prospects
Development of new sponsorship and partnership proposals
Generating and following up new commercial leads, securing meetings and presenting the organisation and our offer in the most advantageous way
Working with the Chief Executive to negotiate contracts
Look to secure a naming rights contract for a redeveloped National Arena
Develop a Patrons Programme to take advantage of Irish diaspora, particularly in the USA
Ensure that commercial partners fit with the brand and do not infringe on other important organisational relationships
Managing sponsorship and partnership relations
Further
Further develop the existing sponsorship relationships
Manage the delivery of benefits for commercial partners including approval on branding design and production of inventory
Liaising with colleagues on ticketing and event attendance to maximise ticketing and hospitality revenues
Develop and create a quality hospitality offering at all our key events
Create and develop a potential new database and digital platforms from a commercial standpoint in association with colleagues
Liaising elsewhere across the organisation as required in particular with other key internal stakeholders, volunteers and committees
Develop robust evaluation methodology and review techniques to monitor partnerships, quantify success, and identify areas for improvement
Maintain accurate records of sponsorships and partnerships electronically and in hard files to ensure accurate reporting to the Chief Executive, to the board, and to partners
Manage all the commercial licensing contracts and take charge of the retail and online commercial sales propositions
Network and make contacts with all relevant organisations which may be useful to you in your position, such as Sport Ireland, the OFI and others
Financial management
Work with Chief Executive to set the income target for the year
Manage the expenditure of the commercial budget across the year
Shared Responsibility with Colleagues
Provide significant input to colleagues to maximise the PR/communications, marketing, social media, networking, and other opportunities
Liaising with colleagues in the delivery of key events and ceremonies
Relationship management including regular liaison, provision of information, updating the website, assisting with the development of an e-newsletter etc
Initiation of and hosting hospitality opportunities where appropriate at key events
Raising awareness of sponsor needs/objectives across the organisation and amongst other delivery partner
A full job description can be found on the Basketball Ireland website here.
To apply please send a cover letter and CV to the NGB's recruitment partner, Ascension Executive Recruitment, by 5.00 pm on Friday 28th January 2022, email Mairead Fleming – mairead.fleming@ascension.ie.
************
International Teams' Operations Manager at Cricket Ireland
Cricket Ireland is seeking to recruit an experienced, self-motivated and enthusiastic International Teams' Operations Manager, to work as part of the High Performance and International Cricket Operations Department in support of the operations and logistics of the Ireland international teams, based in Cricket Ireland's north Dublin headquarters. The successful candidate must be eligible to work in the European Economic Area (EEA).
MANAGEMENT ARRANGEMENTS
The International Teams' Operations Manager comes under the direct line management of the High Performance Director and is accountable to him for the performance of their tasks. In turn, they have line management responsibility for the Men's and Women's Team Operations Managers (full-time) and will work closely with the Performance Operations Executive.
In fulfilling their primary purpose, they must work closely with Ireland Senior Men's, Women's and Youth Teams' coaches and support staff (including team management personnel, the National Selectors and team support personnel) as well as all Ireland Teams' players and the Irish Players' Association (ICA) as appropriate.
Of special importance is their relationship with the Ireland Men's and Women's Team Operations Managers and Performance Operations Executive, whose administrative function is specifically targeted at the day-to-day support of the Ireland senior and youth teams during competition. The International Teams' Operations Manager deals directly with the ICC, overseas Boards and all CI departments on Ireland Team administrative and logistics matters.  They also serve as the main point of contact for all senior men's and women's incoming touring teams as regards their tour arrangements. 
PRIMARY PURPOSE
To play a key role in the production, monitoring and maintenance of the International Teams' budgets including those for the incoming senior men's and women's touring teams.  Within these allocated budgets, provide the necessary administrative and logistical support to Ireland players, team management staff, and all other personnel working within the International Teams areas, ensuring the administrative readiness of the Ireland Teams for international competition at home and abroad and associated team preparation periods.  Co-ordinate the production of the Memorandum of Understanding (MOU) for incoming senior touring teams and ensure that all necessary hosting arrangements are in place for these teams. 
KEY RESPONSIBILITIES                                      
This role requires flexibility and will entail out-of-hours working. The responsibilities and accountabilities might differ from those outlined, and other duties as assigned, might be part of the job. 
International Teams Administration and Logistics
FOR HOME SERIES, manage and oversee the full range of administrative support to International Teams, with the support of the two Team Operations Managers – this includes, but not exclusively:

Negotiate the best deals for CI with suppliers, airlines, hotels etc.
Advanced booking of flights, accommodation and other facilities, and local transport.
Monitor and approve (following checking of the team operations managers) individual and team claims for travel, accommodation and subsistence when required.
Co-ordinate the production of MOUs for incoming senior tours, liaising with incoming Boards and incoming tour management on a regular basis on tour administrative matters.
Lead in the appointment of accommodation and transport agents and manage these relationships for incoming tour and home programmes.
Lead in the appointment of, and management of senior team liaison officers at home.
Provide contact information and best practice advice to team administrators making arrangements for other Ireland Tours e.g. travel, accommodation and clothing requirements for Youth International Teams, both male and female.
Liaise with other CI Departments and Event staff, where their roles impact on the support needs of the Ireland teams at home and incoming touring teams.
Liaison and communication with the Event Manager and Cricket Operations Manager to ensure preparations/logistics for squads are in place for all home internationals matches (e.g. catering; towels; water/energy drinks; practice balls; partner's hospitality (men's senior squad only) in liaison with Hospitality/Events; transportation etc.
FOR AWAY SERIES/TOURS, liaise with ICC, overseas Boards and other international cricketing bodies on all matters relating to the support of Ireland Teams for bilateral tours and tournaments abroad.

Liaise with other CI Department, where their roles impact on the support needs of the Ireland teams and incoming touring teams, for example:
The production of MOUs for overseas tours.
With the Commercial Department on matters relating to team sponsors, team events and other Ireland Team matters, and players' availability and booking them for such activities.
With the Media and Communications Department on team media requirements and on digital personnel arrangements when accompanying Ireland Team on tours.
With the Finance Department on setting annual budgets and financial reforecasting.
Once tour itineraries have been agreed with overseas Boards, develop in conjunction with team management personnel and the host Board the detailed administrative plans needed to support the tour.
Hold pre-match/series handover meetings with Team Operations Managers to confirm all upcoming competition/tour/camp arrangements.
In conjunction with the High-Performance Director, analyse all Ireland Team post-tour reports as well as feedback from incoming visiting teams and liaison officers, and tabulate (and where relevant, implement) lessons learned and recommendations for change.
Liaise routinely as follows:

With the High-Performance Director on the progress of planning tasks, particularly on those for which additional support may be required.
With the Ireland Men's and Women's Team Operations Managers on team administrative matters.
With the Performance Operations Executive to ensure that detailed support plans are being fulfilled for Youth Internationals
Ireland players and team management to ensure a high level of personal support.
Irish Cricketers' Association Administrator and Executive Committee
Attend meetings of the Irish Cricketers' Association/CI management Group, team operations, match operations group, and from time to time be the alternate for the team operations managers at Selection Committee meetings. 
Players and Support Staff
Point of contact between men's and women's senior squad and CI Management.
Contribute as appropriate to the production of Player Handbooks/Conditions of Employment for all Ireland senior teams.
Oversee the ordering of milestone caps and gifts.
Responsible for ensuring the Team Operations Managers and team support staff are aware of arrangements for matches and tours e.g. travel, timings, locations, accommodation, clothing etc.
Responsibility for the liaison and communication with Ireland teams' management regarding international squads' playing, training and preparation.
Oversight of procurement of visas for players and support staff.
Primary responsibility for liaison with CI's official clothing suppliers regarding squad training and playing clothing (including helmets and caps) and signing of CAD's, formal wear and ensuring the fulfilment of any contracts. Ensure that maximum value is derived from contracts, and that the teams are properly attired to represent Ireland.
Liaise with ICC on clothing designs and approvals for ICC events.
Management
Line manage the men's and women's Team Operations Managers, including delegation of tasks related to international teams, and hold annual appraisals. When teams are travelling for competition series the Team Operations Managers will report to the respective Head Coaches.
Finance
Responsibility for setting and maintaining budgets for all Ireland Teams and associated costs in conjunction with the High-Performance Director.
Oversee the day-to-day operations of the women's, men's senior team home and away team operations, including the fulfilment of purchase orders, processing and approving invoices/expense claims.
Oversee and approve players per diems ahead of international series in consultation with the Finance Department.
Administration of player salaries, match fees, loss of earnings, bonuses and expenses for approval of the High-Performance Director and the Finance Department.
Additional areas
Other international teams

cricket

operational activity deemed appropriate or reasonable within the remit of the role, and any other duty within the purview of the role as decided by the High-Performance Director.
Other duties as required to ensure the professional management of CI's international team operations.
A full personal specification can be downloaded here.
The closing date for applications will be 26th January 2022, at 9 am local time.
Applicants will need to be eligible to work with the EU.
A detailed letter of application and full CV should be sent by email to recruitment@cricketireland.ie with the subject 'International Teams' Operations Manager' and will be confidential.
Please advise where you saw the vacancy.  Interviews will be conducted as soon as practicable after the closing date.
************
Communications and Admin Executive Officer at Trinity Sport
The Communications and Admin Executive Officer will be primarily responsible for planning, developing, coordinating and implementing digital and print communications and content as well as supporting the Trinity Sport team with the coordination of events, announcements and launches. The role holder must collaborate with internal departments and teams to ensure Trinity Sport's news, events, teams, athletes, programmes, and staff are in constant focus within the University's internal community. The role holder must also collaborate externally with relevant media and communications contacts to ensure the Trinity Sport's profile is maximised to the fullest
This is a one-year fixed-term position.
Duties and Responsibilities:
Communications:
• Co-ordinate the day to day internal and external communications of Trinity Sport, delivering the agreed goals set out in the sport communications plan or as required by the University.
• Co-ordinate and prepare regular news articles and press releases for internal and external communications.
• Collaborate with internal departments and teams to ensure Trinity Sport's news, events, teams, athletes, programmes, and staff are in constant focus within the University's internal community.
• Ensure that media lists and communications contacts are constantly up to date, build on existing and develop new relationships with media contacts.
• Collaborate externally with relevant media and communications contacts to ensure Trinity Sport's profile is maximised to the fullest.
• Support the Trinity Sport team with the coordination of events, announcements and launches.
• Co-ordinate the publication and promotion of Trinity Sport materials, including design and printing.
• Co-ordinate and support the Trinity Sport team to ensure the highest quality digital communications and content is produced and published to our audiences.
• Co-ordinate and support the team to ensure the highest quality audio content is produced for Spotify and Apple iTunes podcasts.
• Support the dissemination of the Trinity Sport monthly newsletter to our relevant audiences.
• Ensure that a strong on-brand message is always monitored and delivered for Trinity Sport and the University.
• Undertake other duties as may be reasonably required from time to time.
Administration:
• Assist in the preparation and collation of monthly/quarterly/annual reports for senior management.
• Directing customer requests and enquiries to the relevant areas within Trinity Sport.
• Support the management team with administrative tasks where required.
• Prepare briefing notes, speeches, and/or updates as required for the Head of Sport and Recreation and Deputy Head of Sport and Recreation.
• Coordinate meetings, diaries and take notes as required.
A full personal specification can be downloaded here.
The closing date for applications is 13th January 2022.
Application can be made through the Trinity College Recruitment
Please advise where you saw the vacancy.
************
Client Services Director at Fuel
Fuel are seeking an experienced Client Services Director for a full-time permanent contract with an immediate start.
The Client Services Director will help lead the Client Success Team to ensure the loyalty and long term retention of Fuel's portfolio, by implementing a client-first approach through all stages of the project lifecycle.
About Fuel
Fuel is a Creative Production Agency that specialises in live, virtual and hybrid events such as employee engagement, music festivals, brand activation's, experiential marketing campaigns and conferencing solutions. Through a partnership of creativity and technical production, we produce event experiences of all shapes and sizes with exceptional attention to detail. We develop events from the concept stage to planning and preparation right through to implementation and completion.
Attributes of a Client Services Director;
Above all else, a people person who is approachable and nurturing of client relationships
Loves problem solving and researching new and innovative solutions for clients
Highly creative and not afraid to bring fresh ideas to the table
Someone who strives to exceed the expectations of clients
Has great leadership qualities and enjoys developing junior team members
Passionate about new and dynamic event solutions that meet the needs of clients
A team player that can work collaboratively within a team, and across multiple teams
Loves working in a fast-paced environment, with demonstrated ability to manage multiple tasks simultaneously
Great with numbers and can develop complex event budgets for medium to large size events
Confident in their ability to sell an idea and enjoys presenting to clients
Strong presentation and communication skills
Strong attention to detail and sweats the little details
Highly motivated and brings a positive attitude to the workplace
Ability to work independently in a fast-paced environment
Advanced knowledge of Google Sheets & Slides / Excel & PowerPoint
Roles and Responsibilities;
Client Services
Serve as the main point of contact for clients in your portfolio
Establish and foster relationships with key customers
Implementation of the Client Services Roadmap from client briefing, response to brief, creative development, pitching, budget management, contracting, invoicing and debrief.
Strategic research and development of clients portfolio, identifying new opportunities for growth
Ensure clients are receiving white-glove service from initial brief to final execution
Schedule and attend regular client meetings
Comprise debrief notes to gather feedback and identify builds and recommendations
Work closely with creative department to develop a Response to Brief and ensure all projects are delivered on brief, on brand and on budget
Work alongside creative department to establish high level pitch decks
Develop creative briefs for other departments; Creative, design, production and postproduction
Develop detailed event budgets for medium to large size events, ensuring profitability
Pitch concepts and present budgets to clients, either online or in-person
Be a brand guardian for clients' brands
Cultivate client relationships through regular meetings, calls, and social occasions
Take ownership of updating and maintaining CRM system
Management
Work closely with Directors to ensure effective allocation of resources within the team to best service clients' needs
Attend weekly management and sales meetings, providing updates on client progress
Meet annual accountability requirements and plan to achieve targets set
Drive team synergy and positive team spirit to ensure your team feels supported
Delegate tasks and ensure all team members are benefiting from your time, and exposure to different projects to increase their skill set
Support team members in identifying areas for growth, and support them in achieving professional goals and milestones.
Review and sign-off event budgets and legal documentation such as SOW and contracts
Attend conferences, sales meet-ups & drive social occasions with clients
Qualifications & Experience
7+ years experience in a client-facing event management role
5+ years experience working in an agency
Demonstrated ability to achieve sales goals and targets
Third-level qualification is essential. Focus areas include Event Management, Tourism and Hospitality, Marketing, Communications or similar
Demonstrated experience working on high-level corporate events, conferences and/ or brand events is essential
Fluent English with outstanding written and verbal communication skills
A full Irish drivers license is not essential, but a bonus
Salary
Salary will be dependent on previous experience.
Working hours
The successful applicant will generally work normal office hours 9 am to 5.30 pm Monday to Thursday, and 9 am to 5 pm on Fridays. On occasion, the Client Success Director may need to work extra hours, including evenings and weekends.
Perks of the Job
● Office located in the heart of Dublin's Camden Street with access to major bus/ LUAS links
● 20 Annual leave days
● Overtime/ Days in lieu for event days
● Competitive Salary
● A fun and fast-paced environment, with an energetic workforce
● Regular team building days and work trips
● Regular training and upskilling opportunities
● Upskilling opportunities
● Dog-friendly office
How to Apply
Apply to Julia McGrath via Linked In
************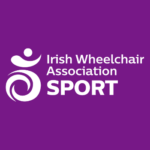 Sports Centre Manager with Irish Wheelchair Association
The post holder will be responsible for the strategic planning and day to day management of the IWA Sports Centre Facilities at the Irish Wheelchair Association in, Clontarf, Dublin. Based at the IWA Headquarters in Clontarf, the facility comprises of a gym, sports hall and ancillary facilities that are open to both IWA members and the general public. The post holder will develop and maintain relationships with facility members, IWA members, other facility users, suppliers and IWA staff. The post holder will report to the Director of Sport and will be an integral member of the IWA-Sport National Governing Body department.
Please note this position requires that you are fully vaccinated against Covid 19.
Training, Experience and Qualifications
A recognised third level qualification in the leisure/sports industry.
A strong management background with a proven track record of driving increased profitability in a dynamic environment.
More than 3 years of management experience 
Knowledge and Skills
Excellent planning and organisational skills with a proven ability to design and implement robust business processes.
A collaborative management style, excellent people manager who delegates responsibilities effectively.
Strong knowledge of the fitness industry and current/emerging trends.
An understanding of disability sport and or adapted physical activity is desirable but not essential.
Excellent time management, organisational and administrative skills.
Excellent communication skills, including competency in written communication.
Excellent IT skills.
Honest, reliable and flexible and work with integrity.
Committed to providing a high-quality service for all stakeholders.
Competencies
Communicating and Influencing
Motivating and Empowering
Managing and Developing Performance
Leadership
Planning and Organising
Quality and Customer Focus
Remuneration & Benefits
Salary Scale €29,821 to €45,558 DOE
Excellent working conditions.
Training & Development opportunities.
24 days annual leave.
Access to the Defined Contribution Pension scheme
Access to group VHI & HSF Health Plans
Employee Assistance Programme
How to Apply
The closing date for applications is Friday 14th January 2022
IWA is committed to continuing to be, an Equal Opportunities Employer
You can apply by clicking this link.
************
Media and Communications Assistant at Basketball Ireland (Part-time)
Reporting to:
Media and Communications Manager
Role Duties:
Basketball Ireland is looking for somebody to join its Media and Communications team. It is a part-time role, working two days a week, at weekends. Occasional midweek work may be required, subject to agreement between BI and chosen candidate.
Basketball Ireland is seeking a candidate to write content and maintain Basketball Ireland's website and social channels. They will have the ability to demonstrate a high level of attention to detail, as well as a keen eye for a story and create engaging social media posts/content.
Working closely with the Media and Communications Manager, they will assist in all communications and media relations for Basketball Ireland, both internal and external.
This will include:
Writing previews, game reports, press releases and in-house documentation
Dealing with both internal and external stakeholders, helping build and maintain effective working relationships
Help create new and innovative ways to promote and market Irish basketball
Other general media and marketing duties including, but not exclusive to, supporting live TV broadcasts and management of media, photographers, commentary and streaming
Working as a core part of a team, to ensure the smooth running of events
Providing support to other Basketball Ireland departments and Irish international teams
Candidate Requirements:
Ideally one years' experience in a similar role
A third level qualification in Media/Communications/Journalism, or relevant discipline
A passion for social media and proven ability to create content
Knowledge of content management systems, such as WordPress
Strong communication and written skills
Excellent interpersonal skills and experience in dealing with media contacts and the volunteer base of an organisation
Knowledge of the sports media scene in Ireland
Excellent organisational, scheduling and planning skills, with attention to detail
A team player and flexibility in working hours – please note this role will predominantly be working on weekends
A full, clean, driving license. The successful candidate must also have their own mode of transport for travel to and from games at weekends
Knowledge of basketball is desired, but not essential
PLEASE NOTE:
This part-time contract role is a combination of remote/on-location/office-based working. Basketball Ireland's office is located at the National Basketball Arena in Tallaght, Dublin 24.
How to Apply:
Applications for the role must include:
Cover letter
CV
Links to examples of journalism work/press releases/social media content
A sample basketball game report (approx. 400 words)
All four elements of the application should be sent by email to Basketball Ireland's Media and Communications Manager, Nathaniel Cope, at ncope@ireland.basketball on or before 1700 on Friday, January 14th, 2022. 
************
Previous Roles advertised through Sport for Business so far in 2022:
Training and Education Administrator at Cara.
************
"A powerful and influential network of information and collaboration"
Download our latest membership brochure here.
Sport for Business Partners