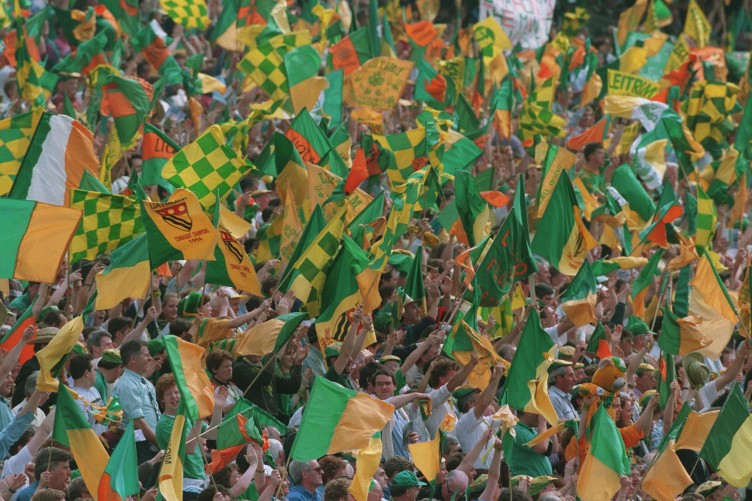 Avantcard, who came to prominence in sport through sponsoring RTÉ's coverage of the 2018 FIFA World Cup are to be the new naming rights partner of Leitrim GAA's Pairc Sean MacDiarmada.
The sponsorship will be formally announced in the coming weeks but will run for three years starting with the Allianz National League in early 2019.
Speaking to Sport for Business earlier in the summer Avantcard CEO Chris Paul told us "I understand the value of sports sponsorship and it will certainly be a factor in how we promote the brand longer term."
"Local investment is important to us and that will likely be one element."
Read our Sport for Business interview with Avantcard CEO Chris Paul 
That has now come to pass.
"Páirc Seán Mac Diarmada holds a special place in the heart of the local community and protecting this was very important to us and to Leitrim GAA," said Paul yesterday.
"This heritage and provenance will be maintained in the newly sponsored stadium, which will become known as "Avantcard Páirc Seán Mac Diarmada."
"We feel this is a natural fit given our base as a local employer. Avantcard is committed to supporting people and projects locally, and with this new partnership with Leitrim GAA, we are showing our commitment to the community, to the organisation and our local athletes."
"We are delighted to have a Leitrim based company showing the confidence in Leitrim GAA to come on board to partner with us for the coming seasons," added Leitrim GAA Chairman Terence Boyle.
"This new sponsorship will be a boost to Leitrim GAA as we ramp up our preparations for the season ahead. Avantcard is a local business, rooted in the community with strong links to the GAA. We see this as a great opportunity to work together and feel there are plenty of ways that we can complement each other, and we will work together to achieve that."
Sign up today to our Sport for Business Daily Digest bringing news, analysis, exclusive interviews and more from the commercial world of sport.
Read more about our 2018 Sport for Business Sport for Social Good Report and half day conference on September 27th and reserve your place to hear about campaigns from the Manchester United Foundation, Unicef, Allianz and many more
Sign up today for our free daily news digest covering the commercial world of sport or discover the benefits of becoming a full member alongside the many leading organisations whom we serve.