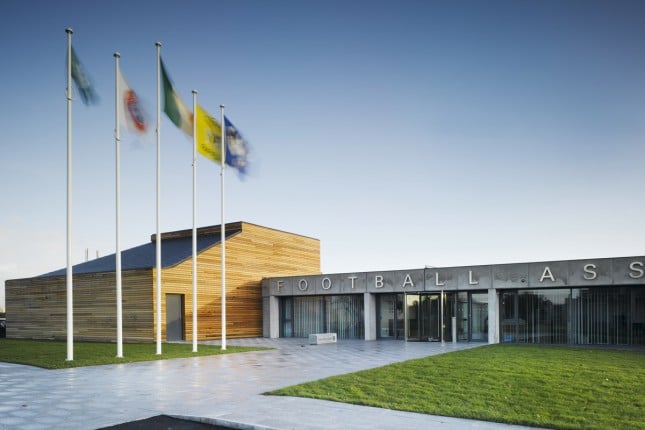 Cathal Dervan must have been looking forward to his first week in the job as Communications Director at the FAI as being all about the return to action for the Senior Men's team and Mick McCarthy giving everyone a sense of what is possible from the Euro 2020 Qualification groups.
The story of Declan Rice's selection as Young Player of the Year ahead of the Sunday's Three sponsored FAI Awards on RTÉ TV will have caused a bit of a hiccup but Sunday morning's Sunday Times story breaking news of a €100,000 personal loan from CEO John Delaney to the FAI in 2017 must have had hi with his head in his hands.
The attempt to have an injunction on publication failed and with Delaney and the FAI due to appear before the Oireachtas Committee on Transport, Tourism and Sport on April 10th, plenty of committee members took time out from celebrating the St Patrick's weekend to speak openly about the 'serious questions' that would be asked of the Association in relation to the loan and issues of governance.
There was a blur of statements coming forth suggesting that any such questions would be answered in full and that "The FAI is currently undertaking a full review of its executive governance and senior management structures."
The last statement issued shortly after seven o'clock last night stated that
"This review will be completed and all actions approved by early April when a full press conference will be held to reveal all outcomes."
"In the meantime, the Association reiterates that the bridging loan was made in the best interests of the FAI in 2017 when it experienced a short-term cash flow issue."
"The Board of the FAI has been kept fully informed in relation to this matter at all times."
The games over the next week against Gibraltar away from home on Saturday and Georgia at the Aviva Stadium on Tuesday will provide welcome relief but the thought that the issues off the pitch won't arise during the morning press briefings taking place today and tomorrow is likely to be wishful thinking.
Talk of 'whistleblowers' coming forward always adds to the intrigue and will bring a further intensity of spotlight on the performance of committee members when the questions are asked on April 10th.
As we said it is something of a baptism of fire for Dervan but the FAI has always been box office and some things rarely change.