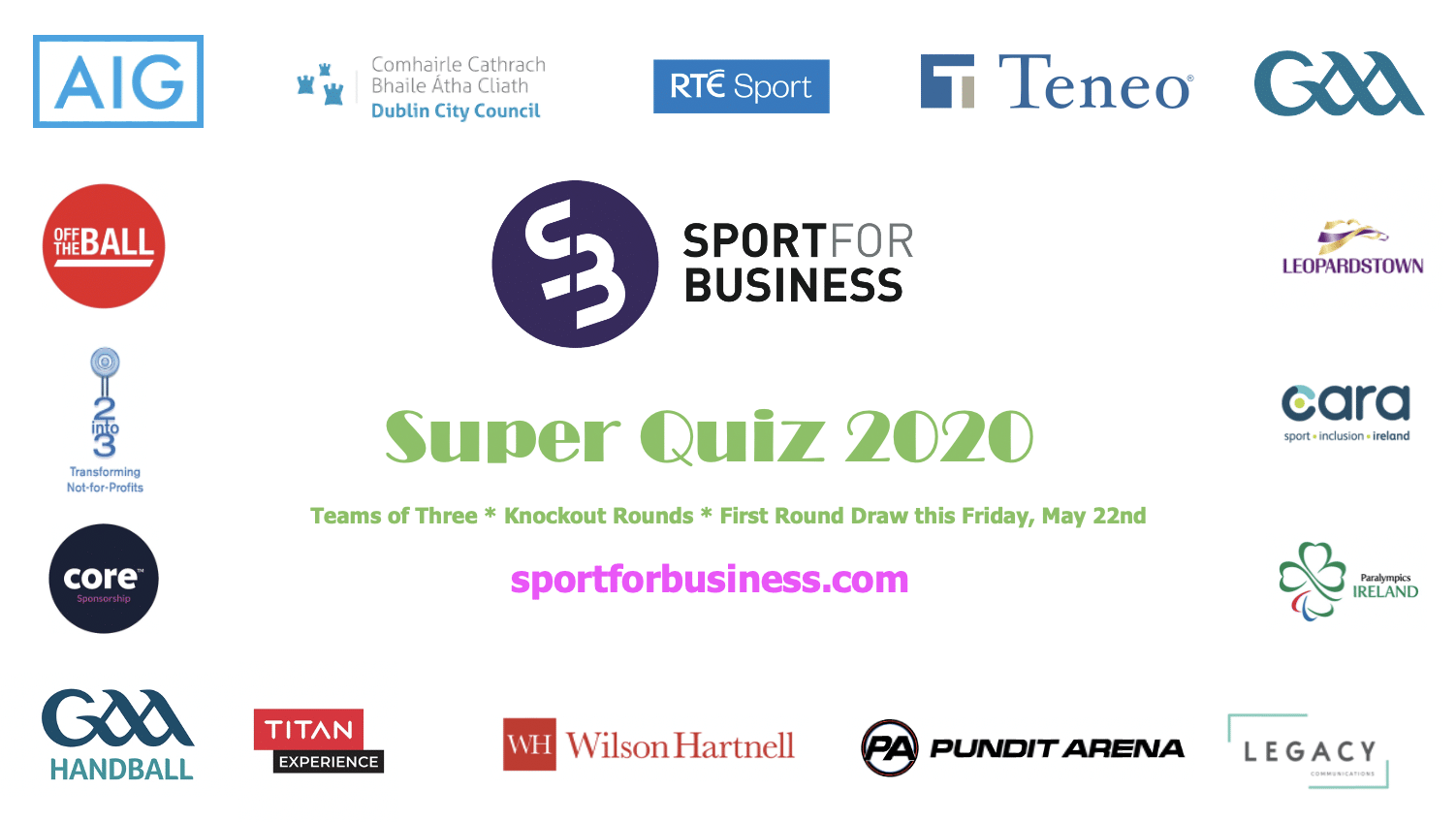 AIG will face Legacy Communications and the GAA will go head to head with Off The Ball in the first round of the Sport for Business Super Quiz.
They were two of the standout ties to emerge from the draw which can be watched back below.
The first event will take place next Wednesday, May 27th  at 12 noon and will take place before a 'live studio audience' before being released across social media channels later in the day.
It will see Teneo go up against Leopardstown Racecourse with Pundit Arena taking on Cara in the second tie to take place at noon on Friday, May 29th.
The battle of Dublin between AIG and Bernard Brogan's Legacy Communications will be a hot ticket on Wednesday, June 3rd, with RTÉ Sport and GAA Handball up against each other on Friday, June 5th.
In week three and four we will see Dublin City Council take on Core Sponsorship, followed by Titan Experience against Paralympics Ireland, Off The Ball against the GAA and 2Into3 against Wilson Hartnell.
The draw for the Quarter-Finals will take place  on Monday, June 22nd and we will work towards the Grand Finale on Wednesday, 15th July, just before the planned phase four of ending the lockdown, the one it is hoped will allow for the return of team sports.
It promises to be fun with an edge of competition and we will be building up to each of the rounds in advance.
Watch back on the draw that was made this morning…


And a reminder of the Round of 16 pairings…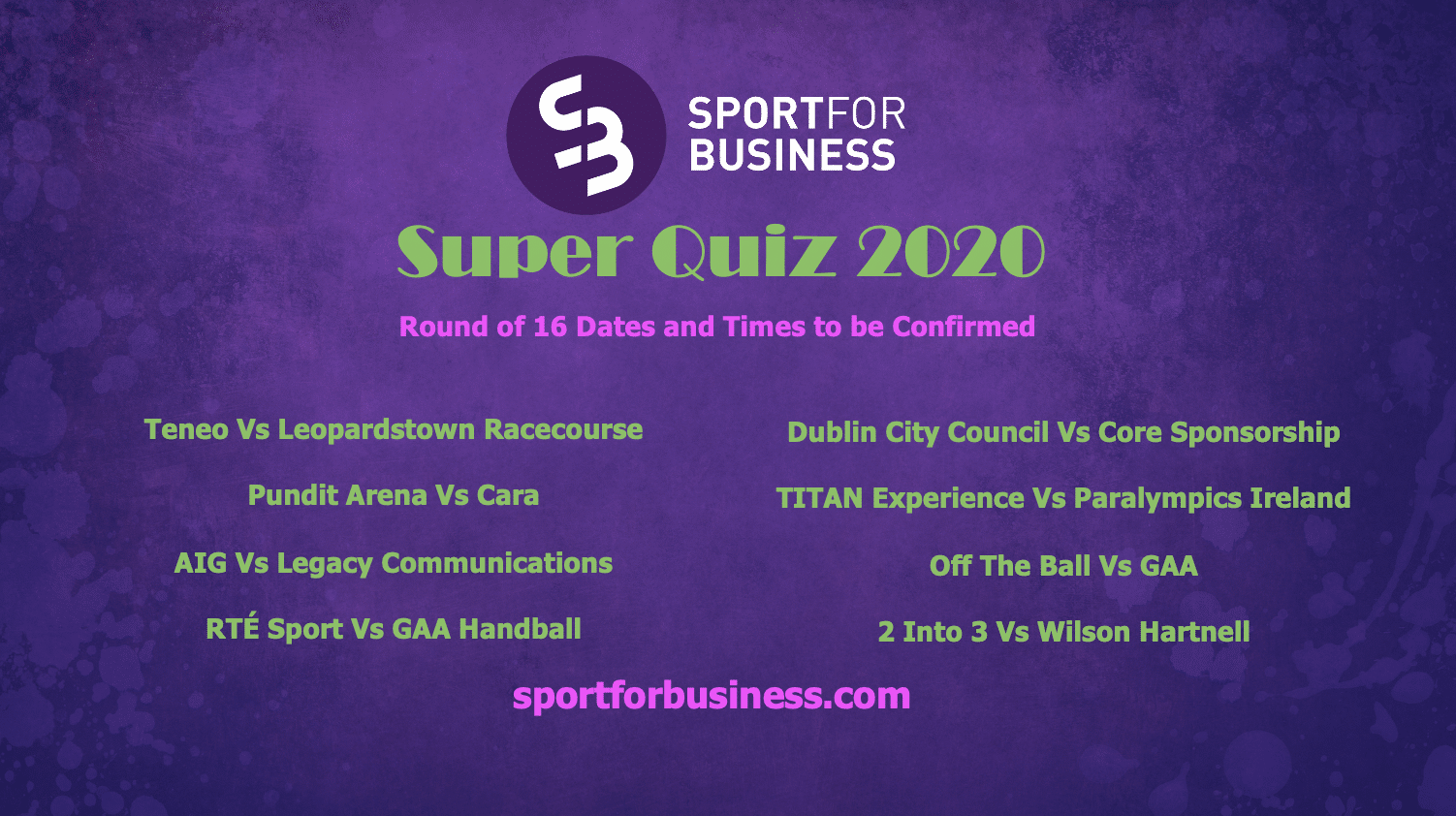 Todays Headlines: CVC INvestment in PRO14 Rugby Confirmed
Todays Headlines: Second Wave of Impact Survey Under Way
Today's Headlines: Olympic Federation Backs RTÉ School Playground
Last Weeks Live Session: Five CEOs on Lessons from Return to Action
Check out our Live Sessions and Events coming up on Sport for Business
"Fair play you are doing a brilliant job of keeping us all informed and motivated"