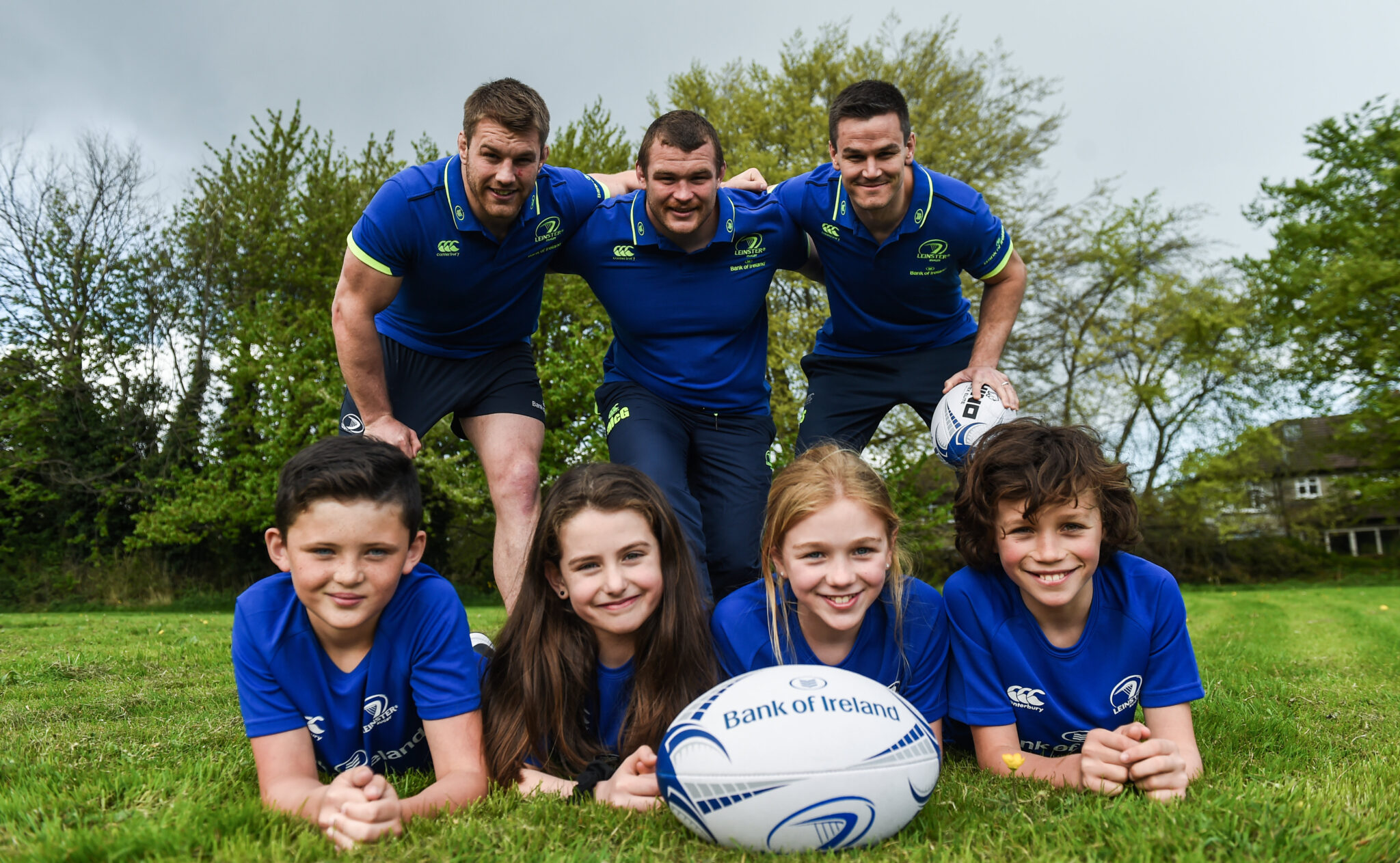 Leinster Rugby has confirmed that the Bank of Ireland Summer Camps and School of Excellence for 2020 have been cancelled due to COVID-19.
The School of Excellence was due to be held in King's Hospital this summer.
Last year's edition of the popular residential camp was the 22nd year it had been run and over 1,100 boys and girls aged 12-17 attended with players coming from as far afield as Dubai, Canada, Japan and the USA.
It will now not proceed and refunds for camps will be automatically issued.
The Bank of Ireland Summer Camps at clubs across the province have also been cancelled but there is some hope that a new offering will be launched in the coming weeks.
In total over 4,600 players attended the 2019 summer programme for Leinster Rugby in what was a record year, with attendance up 8 per cent on the previous year.
Speaking to Leinster rugby.ie, expressed his disappointment at the announcement but with the IRFU issuing a Return to Rugby Roadmap over the weekend, he remains encouraged by what is ahead and the potential for a new Summer Camp offering.
"Unfortunately, we feel that we have little choice but to cancel the camps," said Leinster Rugby Head of Rugby Development Philip Lawlor.
"The health and safety of our staff and of the attendees is of paramount importance and with social distancing likely to remain with us for some time in one form or another it is not practical to continue these camps this summer."
"We are though committed to examining other options on a reduced scale later in the summer, should the situation change and of course, in keeping with HSE guidelines."
"But until that change happens, we feel we must give parents, attendees, the host clubs and schools and indeed our staff the clarity so that they can plan accordingly."
"The cancellation and the loss of income will be keenly felt across the domestic rugby programme going forward. Coming on the back of the cancellation last week of our season tickets it has certainly been a difficult few weeks for us all in Leinster Rugby."
"Anyone that has paid for any one of our four offerings can be assured that a full refund will be made or should they wish they can pay forward to next summer's offering when hopefully all will be back up and running as normal."
"Should we be in a position to offer a new Summer Camp offering we will communicate that offering in the coming weeks, as always, subject in the first instance to Government and HSE guidelines."
Leinster Rugby has confirmed that options for a full refund or to pay the credit forward to the summer 2021 programme will be communicated to attendees in the coming days.
Todays Headlines: Win a Free Sporting Rebrand
Todays Headlines: New One-Stop Shop for Off The Ball
Todays Headlines: FAI Keeping Stakeholders Onside
Sport for Business Super Quiz: AIG Vs Legacy Communications
Today's Headlines: AIG and Dublin GAA Reaching Out to Cancer Kids
Headlines: Sport for Business Sees Pandemic Rise
Today's Headlines: Data Gives Hope for GAA Return
Today's Sport for Business Interview: Kellie Harrington
Check out our Live Sessions and Events coming up on Sport for Business
"Fair play you are doing a brilliant job of keeping us all informed and motivated"