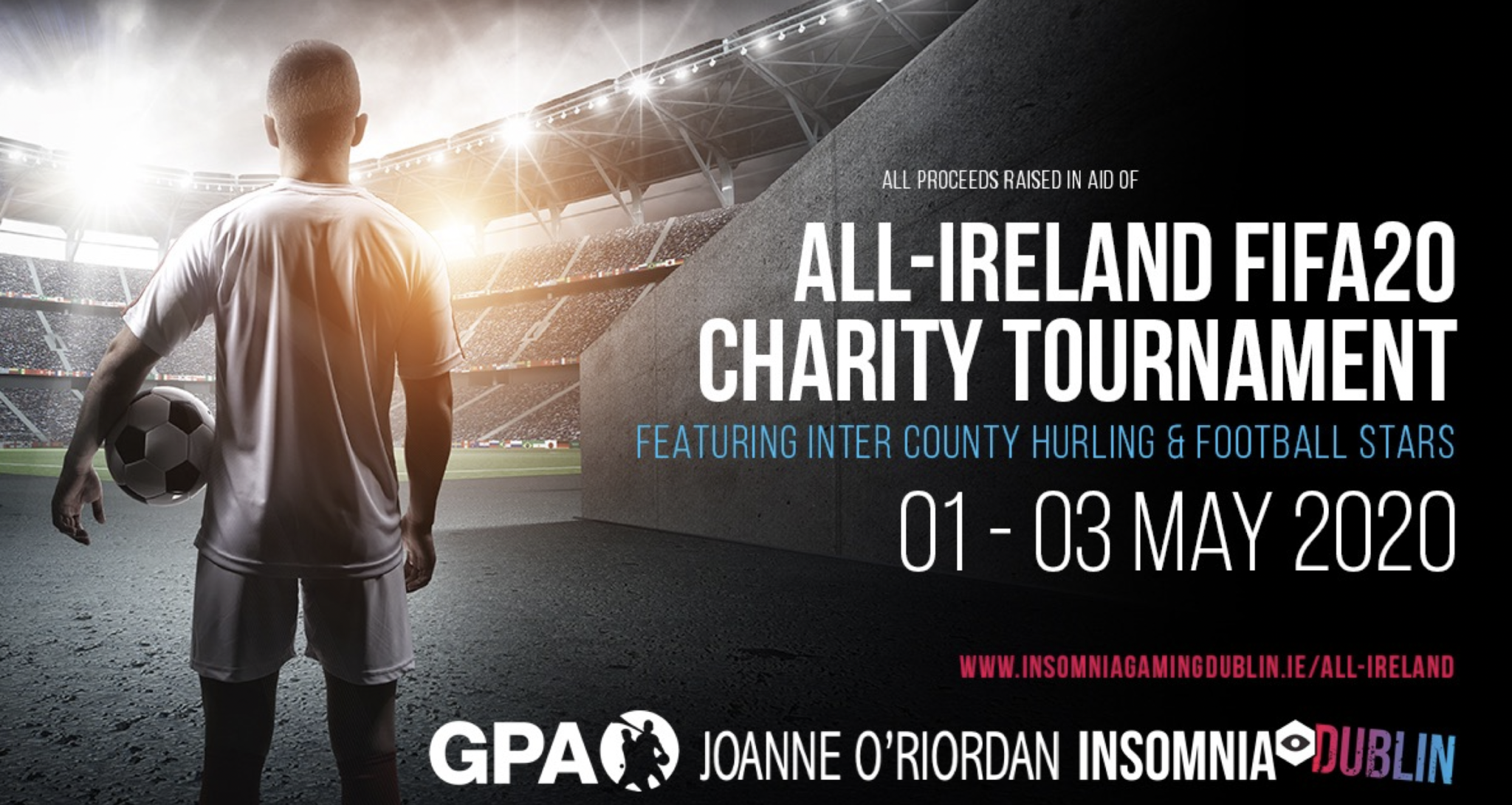 Almost all of the 32 inter-county players representing their county colours in this weekend's FIFA20 Charity Online Tournament in aid of HSE and NHS frontline workers have been revealed.
Players from across the island took part in mini-tournaments throughout the week to decide who would represent each county.
The only spot still unknown is in Kerry where Padraig Boyle and James O'Donoghue must still go head-to-head to contend for the final spot.
The FIFA20 All-Ireland Charity tournament, organised by the GPA and journalist Joanne O'Riordan, will be broadcast on Insomnia Dublin Gaming Festival's Facebook, free of charge, but viewers are asked to please make a vital donation via the event's Go Fund Me page
The 'teams' each county will represent during the tournament have also been unveiled following a random draw.
The randomised draw to assign each player to one of the 32 Champion League Teams from 2019 was officiated by Insomnia Dublin Gaming Festival and witnessed by organisers from the GPA.
Dublin's James Madden, who left the Boys in Blue to play for Brisbane Lions but is back for the Dubs for this tournament, will take on Westmeath hurler Joe Rabbit in the first game to be live-streamed this Friday at 7 PM.
Madden will play with CSKA Moscow while Rabbit will play in the colours of Tottenham Hotspur.  it is not known yet whether he will start Republic of Ireland star Troy Parrott or if he'd see that as too many animals.
Carlow's Adam Dunne was assigned Liverpool in the tournament.  You'd only imagine his joy if he was a Man United fan.
Check out our Live Webinar series Events coming up on Sport for Business