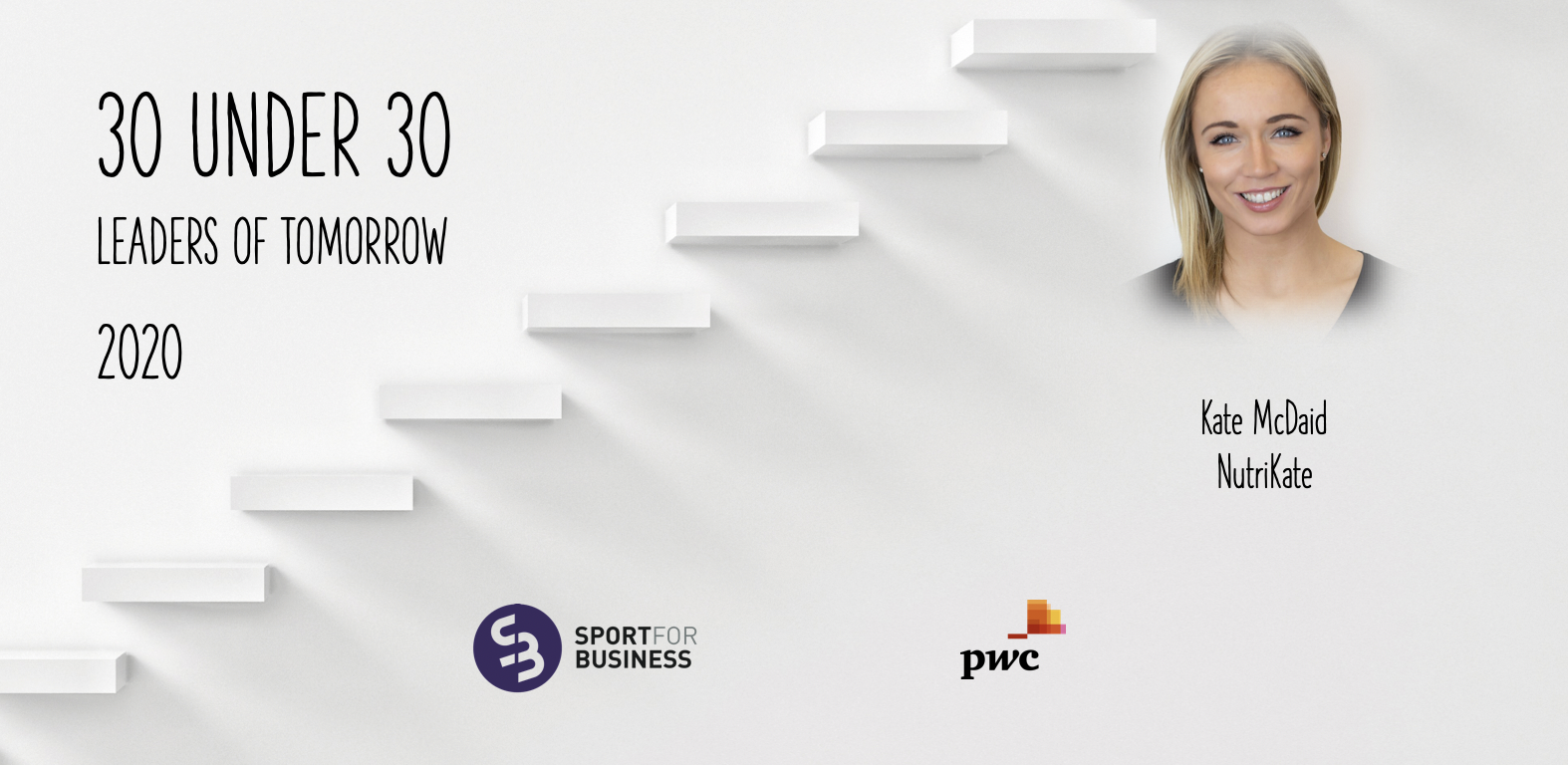 Kate McDaid is one of the new generation making a career in the field of sports science and nutrition.
She runs a nutrition consultancy in Dublin called NutriKate through which she has worked with the Dublin Senior Ladies football team and the Longford Senior Men's football team for the past 3 seasons.
She also works on a consultancy basis with Peptalk, the workplace wellbeing company founded by James and Bernard Brogan.
This year she has also taken up a position as a lecturer in Technological University Dublin where she has delivered and created a new 'Applied Nutrition' module for the 4th year Sport and Exercise Science students.
McDaid graduated from UCD in 2014 with a degree in Food Science and then studied for a Masters Degree in Human Nutrition at Loughborough University.
She maintains an active engagement in sport through playing the past season in the National Basketball league with Dublin club Meteors.
*******
Check out the building list of those who are in this year's 30 Under 30
Sport for Business 30 Under 30 – The Class of 2019
Sport for Business 30 Under 30 – The Class of 2018
Sport for Business Young Leaders – The Class of 2016
*******
Do you know someone that has risen quickly through a career in sports administration, sponsorship or other areas where sport and business crossover that you believe deserves recognition?
We want to hear from you.
The criteria for submission is that the person should be working within the sports industry, or in a sponsorship or agency capacity that is bringing sport to life, and that they should be born in or after 1990.
The list will build up over the coming weeks and we will gather as a group in May of this year to meet with alumni from previous years and to further the creation of a network of people making a real difference within our industry.
The nomination process is simple. Contact us today, quoting 30 under 30 in the subject line, with a name and a few lines on why you or they could be one of our 30 Under 30 for 2020.
Check out our Live Webinar series Events coming up on Sport for Business