Laura Byrne is the Brand Strategy Manager within Liberty Insurance. She played a key role in the 2019 Camogie All-Star Tour that travelled to New York and also activated the Camogie Made Us grassroots campaign which promoted the important role of coaches within Camogie.
She began her career in Lidl working on the launch and activation of Lidl's Ladies Gaelic Football sponsorship before moving to the United Arab Emirates where she spent a year marketing the FIFA Club World Cup and the AFC Asian Cup.
During this time she also rolled out the Asian Football Confederation's 'It's My Game' initiative to encourage more women to participate in sport in a range of functions from participation and coaching to pursuing careers in the area and attending sporting events.
As a CV across sports sponsorship and with particular relevance to Women's sport, Byrne's story so far is hard to beat.  She is currently seeing out a role as maternity cover within Liberty and regardless if another role is found within the company or she moves on, her future is very bright.
Byrne is a graduate of NUI Galway, where she earned a Bachelor of Commerce degree and a Masters in Marketing Practice.
*******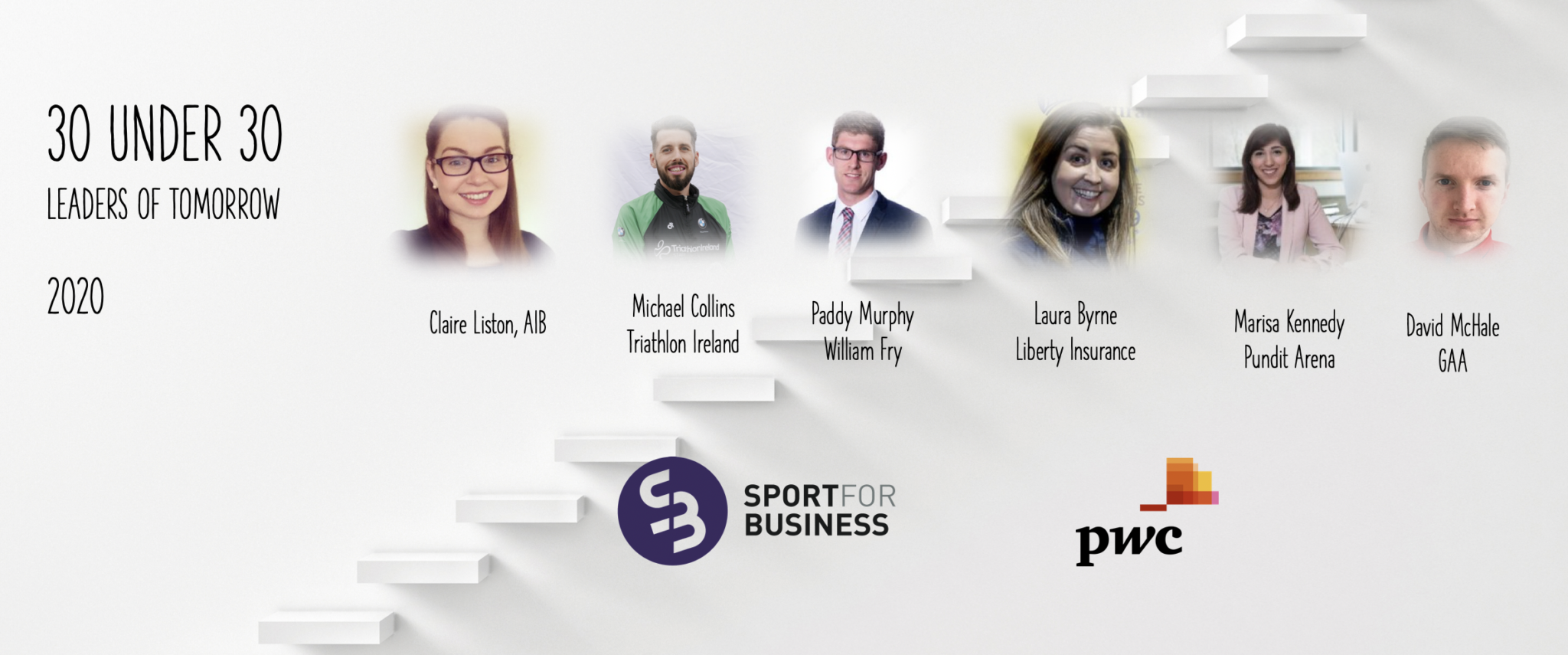 Sport for Business 30 Under 30 – The Class of 2019
Sport for Business 30 Under 30 – The Class of 2018
Sport for Business Young Leaders – The Class of 2016
*******
Do you know someone that has risen quickly through a career in sports administration, sponsorship or other areas where sport and business crossover that you believe deserves recognition?
We want to hear from you.
The criteria for submission is that the person should be working within the sports industry, or in a sponsorship or agency capacity that is bringing sport to life, and that they should be born in or after 1990.
The list will build up over the coming weeks and we will gather as a group in May of this year to meet with alumni from previous years and to further the creation of a network of people making a real difference within our industry.
The nomination process is simple. Contact us today, quoting 30 under 30 in the subject line, with a name and a few lines on why you or they could be one of our 30 Under 30 for 2020.
Image credit: Sport for Business