Each week we bring you a taste of what is happening around the commercial world of esports. We will focus on advances in the Irish sector when there are some, as well as on some of the commercial deals which are taking place and fuelling the rapid growth of this area within the world of sport.
Today we look back on the biggest stories of the summer while the column was away, and at how Xbox and Special Olympics have created an inclusive gaming initiative …
********
AN POST ENTERS ESPORTS PARTNERSHIP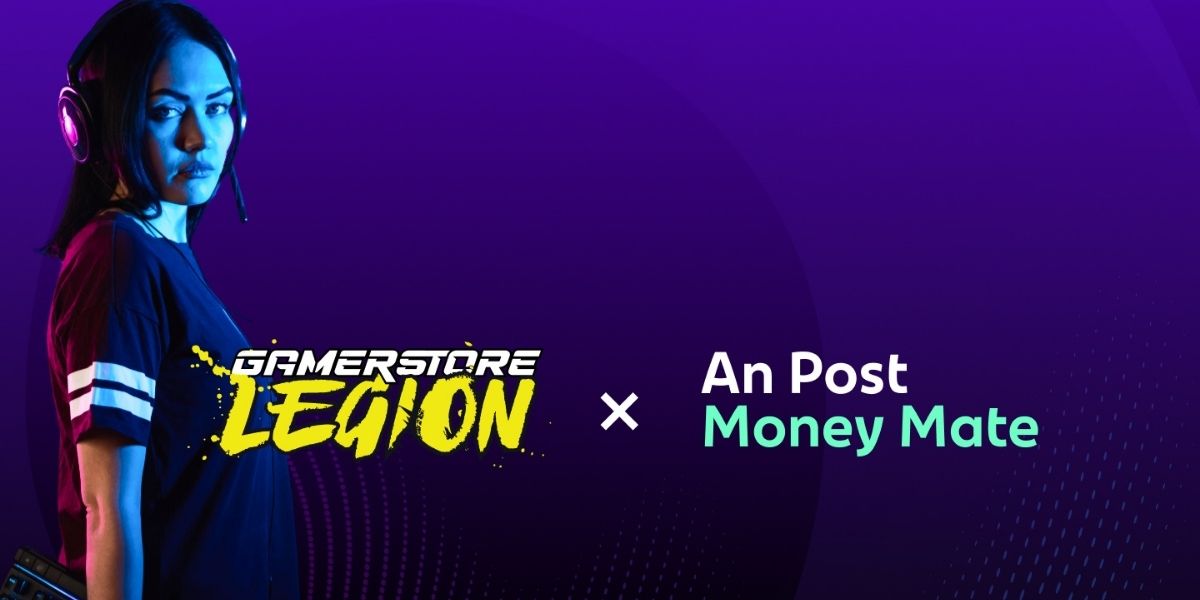 The biggest story of the summer was the news that An Post Money Mate was coming on board in sponsoring The Legion, Ireland's first Content Creator Programme.
This deal between the new an Post product, aimed at young adults, and Sport for Business members Legion esports is one of the most significant gaming collaborations to date in the Irish sponsorship industry.
The deal was brokered by Core, Ireland's largest marketing communications company who are making significant advances themselves in this fast-growing sector.
As part of the gaming partnership, An Post Money Mate will become an official partner of The Legion community and title sponsor of The Legion Esport Series.
The gaming audience is one of the fastest-growing communities in the world with research here estimating that over 2.4 million people in Ireland are engaged with gaming.
Core identified the gaming community as a significant opportunity for An Post Money Mate, as it allows the brand to connect with Millennial and Gen Z customers.
Read more about the partnership.
********
EA SPORTS IN THE GAME WITH FAI
EA Sports was named early in the summer as the title sponsor of the FAI's National Underage Leagues.
The gaming brand behind the iconic FIFA series has been long-time supporters of Irish football having been title sponsors of the League Cup since 2009.
This new partnership has seen EA Sports sponsor all League, Shield and Cup competitions across both male and female academy systems.
A special launch of the new FIFA 22 game will take place with players from all the SSE Airtricity Premier League Clubs this week.
********
ADVISING JESSE LINGARD
When Man United and England footballer Jesse Lingard wanted to extend his brand from football and a clothing line into esports, the people he turned to were Irish esports specialist advisors Epic Global.
Set up in early 2021 by Trev Keane and Sinead Hosey to look at the ways in which rights holders, athletes, teams and brands could come together, Lingard's purchase of his own team is the first but not the last partnership they are a part of.
We spoke to co-founder Sinead Hosey to find out more about the company and the world of esports globally as well as here in Ireland where the gaming audience lies somewhere between 700,000 and two million, depending on your definition.
********
GAMING INCLUSION
Last weekend Special Olympics and Microsoft hosted the first Gaming for Inclusion event featuring tournaments in Rocket league, Forze Motorsport and Madden NFL.
Special Olympic athletes competed alongside celebrities from the world of sport including NBA Stars Jayson Tatum and Jewell Lloyd and NFL running back Jamaal Charles.
"This tournament is a meaningful and important step in making esports more accessible and it empowers Special Olympics athletes with a new way to compete," said Head of XBox Social Impact Jenn Panattoni.
"Xbox has invested in numerous accessibility features and products, like the Xbox Adaptive Controller and features like copilot or speech to text.
"The purpose of all this continued work is to ensure that players feel welcome and that they belong on the Xbox platform."
This was a first for International Special Olympics held in the United States but who is to say with Microsoft having such a strong presence in Ireland that it should not be an event that is held for Irish athletes as well.
Who is out there that would put their hand up to make that possible?…
********
"A powerful and influential network of information and collaboration"
Download our latest membership brochure here.
Sport for Business Partners