Each week we bring you a taste of what is happening around the commercial world of esports. We will focus on advances in the Irish sector when there are some, as well as on some of the commercial deals which are taking place and fuelling the rapid growth of this area within the world of sport.
EUROPEAN TOUR BRING BACK ETOUR WITH FIVE EVENTS ON CALENDAR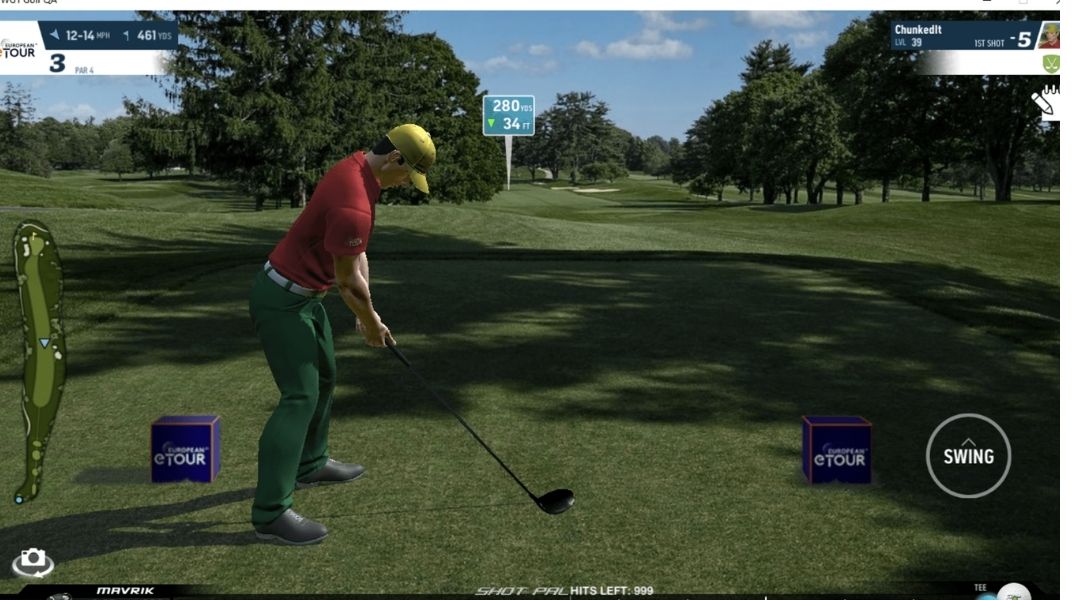 The 2021 European eTour schedule will feature five regular season events and a Global Finals as the popular golf esports series returns for a second year.
Launched by the European Tour in 2020, in partnership with esports specialists DreamHack Sports Games and Topgolf Entertainment Group, the inaugural season saw more than 800,000 entries as the world's best players competed in the world's most popular online and mobile golf game, World Golf Tour (WGT) by Topgolf.
The Portugal Masters which commenced over the weekend is the first event of the 2021 season with players competing in a five-week qualification process, culminating in the top 128 players competing in a bracket-style playoff tournament.
From there, the top 8 players will qualify for the live event on the 29th April with players going head-to-head in a knock-out format to determine the winner.
Three further events will coincide with European Tour tournaments from May to September before the final regular season event, the Nedbank Golf Challenge, starts in October. The season comes to a close with the second edition of the Global Finals in December.
*******
ARCHITECTS PLANS PAINT VISION OF THE FUTURE
Populous, the architects behind the new stadium at Tottenham Hotspur, have unveiled images of a new 7,000 seat eSports arena planned to be completed in Toronto City Centre by 2025.
"The design of the theatre was neither conceived as a sports arena nor an opera house, rather, a new typology that straddles the two – a state-of-the-art performance venue," said Populous senior principal Jonathan Mallie
"The theatre architecture creates a merger of the old and the new."
Developer OverActive Media is the owner of global esport franchises including Toronto's teams: Toronto Ultra of the Call of Duty League and Toronto Defiant of the Overwatch League.
"It has always been our intention to develop a venue and hosting strategy and to build a facility that could not only serve as an iconic home for our two franchises but ultimately emerge as a global hub for major international esport events," said OverActive Media CEO Chris Overholt.
Sport for Business Partners