Our Sport for Business Super Quiz kicks off this morning with the first tie in the Round of 16 pitching Teneo against Leopardstown Racecourse.
The action gets underway at 12 Noon and you can join in the virtual live audience to see the teams of three go head to head across eight rounds designed to test their sporting and more broad-based knowledge.
If you want to register you can do so here, whether to take a sneaky look at potential opposition as the Quiz progresses or just for the joy of watching (somewhat) competitive sporting action in these strangest of days for our sector.
The rest of the ties will also be open to audience attendance and will be live to reserve a spot after we see how the first tie goes this Wednesday.
Join us for the First Round Tie between Teneo and Leopardstown Racecourse here.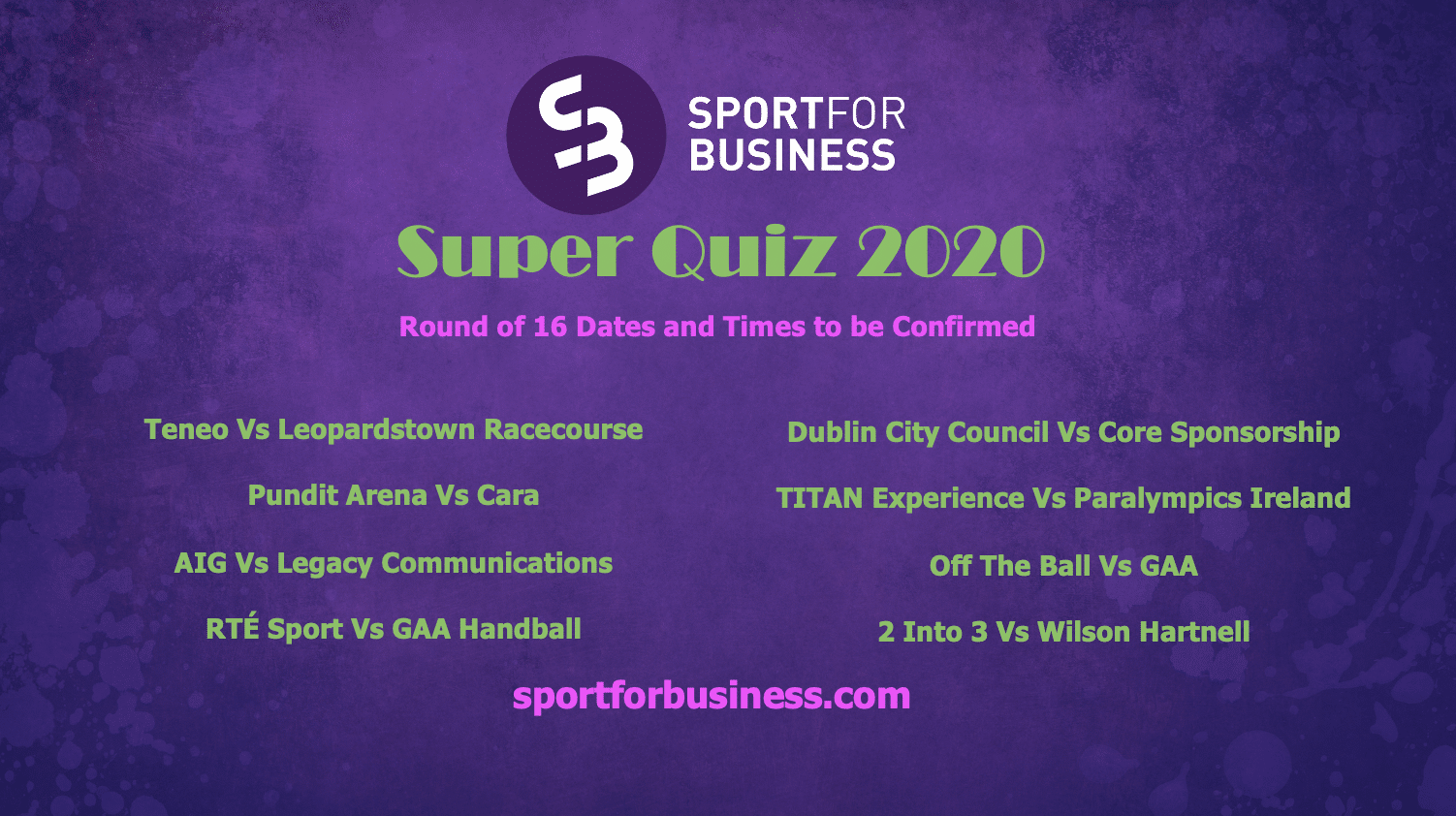 Todays Headlines: RTÉ Boost for Racing Return
Todays Headlines: GAA Launch Major Coach Survey
Today's Headlines: Sky Launch New Documentaries Channel
Todays Headlines: Launch of the Great Community Challenge
Todays Interview: Eric Cunningham of Empower Events
Todays Video: Nike Backing Underdogs
Last Weeks Live Session: Five CEOs on Lessons from Return to Action
"Fair play you are doing a brilliant job of keeping us all informed and motivated"