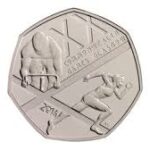 The British Budget yesterday included provision for income tax and corporate tax exemptions around major sporting events taking place in the country.
The mechanic was used around the London 2012 Olympic and Paralympic Games, as well as for previous Champions' League Finals and will be used again this year for the Commonwealth Games and other events.
The budget change means that specific events can now be added to the list without the need for primary legislation.
Without the exemption the amount attributable to a non-UK resident sports stars earnings; or to a sports event, including sponsorship income, taking place in the UK, could have been subject to UK tax.
In a global marketplace for major events such attention to the detail surrounding barriers as to why particular events can be hosted is essential.
As Ireland prepares to get serious about bidding for major events including part of the Euro 2020 Soccer Championships and the 2023 Rugby World Cup it will be important to make sure that there is cooperation across the different government departments that can have an influence or play a role.
In a country of Ireland's size, and one where connections can be forged quickly, this should not be an issue but it is interesting to watch as others put permanent measures in place to assist in the winning of such events that can be a major boost for local economies.