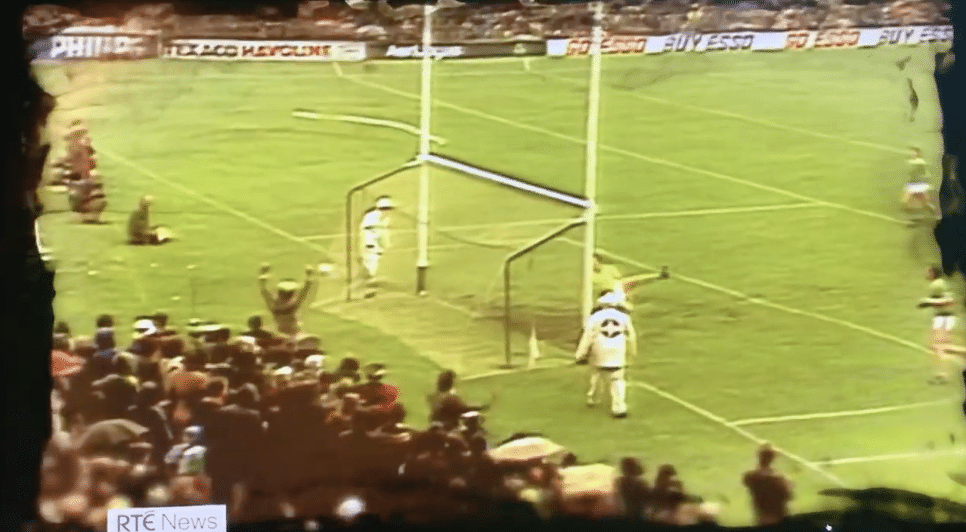 With no live sporting action for broadcasters, attention has turned towards the value of archive rights.
Rob Hartnett of Sport for Business and Mike Moynihan of the Irish Examiner contributed to an RT News Report on the subject last night which you can watch back below.
RTÉ has rights to replay games played under the current Broadcast agreement in place since 2017 but the rights to games before that date were bought separately by eir Sport who have been putting together programming to dive deep into that archive.
The GAA has itself undertaken a major project digitising the archive it holds, working with Nemeton TV to build a proper visual history of the Association. It has achieved significant cut through with online programming at GAA Now over the last two years, obviously accelerating in 2020.
There is obvious value in times like we are in at the moment but the greatest value has always been in the live arena and it will be interesting to see the bounce back in terms of viewers when live action from around the world begins to return to our screens.
This question of the balance between live and other sporting content is a subject we are looking to create a live debate around on Sport for Business in the coming weeks.
For now though, here is the report from last night.

Read More GAA's Digital Fightback against Covid-19
Check out our Live Sessions and Events coming up on Sport for Business
"Fair play you are doing a brilliant job of keeping us all informed and motivated"