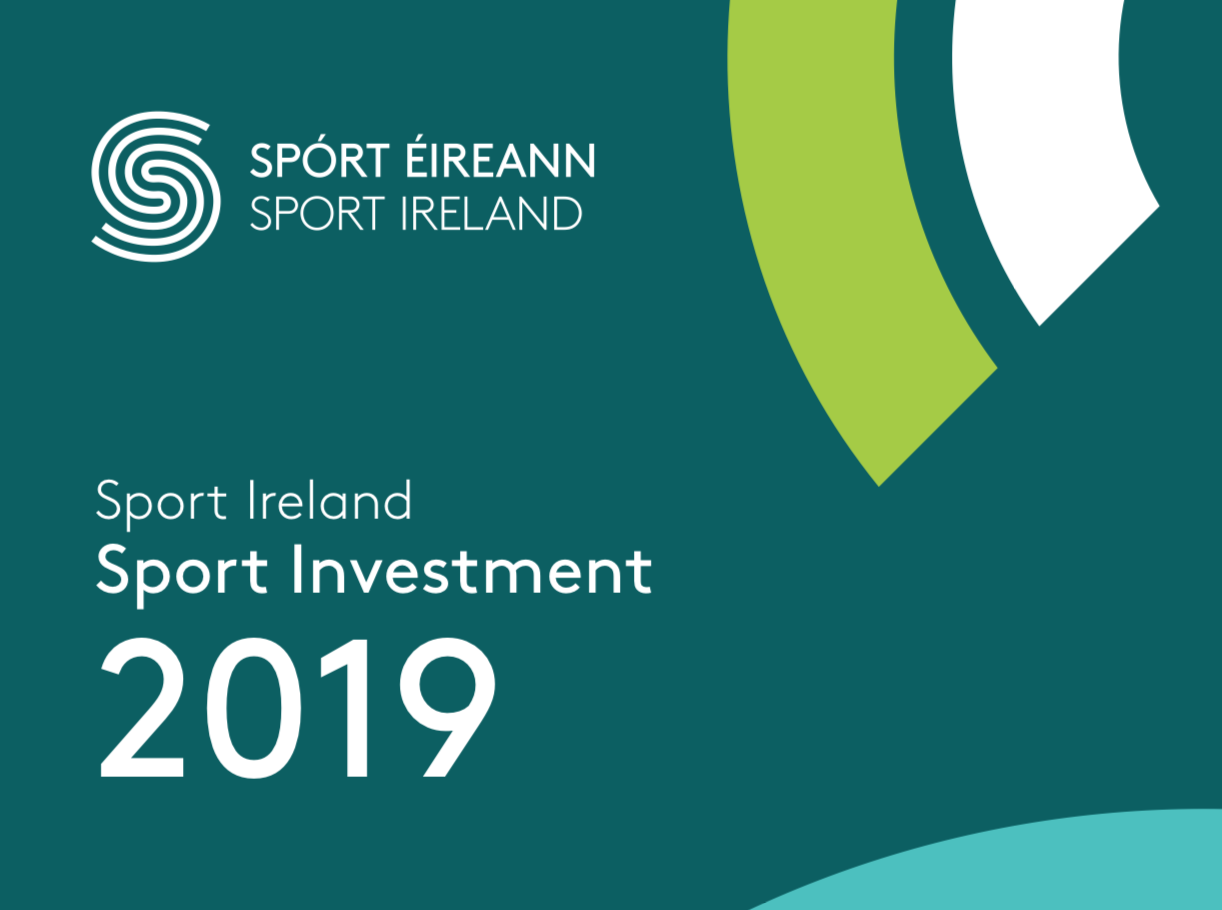 There was an air of quiet satisfaction and a sense of purpose yesterday as sports administrators gathered for the publication of Sport Ireland's annual funding plans. This was one of the good years with an increase in each of core funding, high performance, support for local sports partnerships and individual athletes.
Athlete Funding
The latter area was one of particular celebration with a commitment that the athletes unveiled yesterday as being in receipt of sums from €12,000 to €40,000 would be funded at the same level for 2020 as well as this year. In addition, it was said that athletes who achieve performance this year that would gain either an increase or a debut on the funding list would go up next year.
A total of 15 athletes have been awarded the highest level of Podium funding of €40,000, which will translate to twice that over the course of the next 23 months.
Thomas Barr in athletics, Rhys McClenaghan in Gymnastics, Joe Ward and Kellie Harrington in Boxing, Jason Smyth, Michael McKillop, Niamh McCarthy, Noelle Lenihan, Orla Barry and Ellen Keane from Paralympic sport, Arthur Lanigan O'Keeffe and Natalya Coyle from Pentathlon, Paul and Gary O'Donovan and Snita Puspure from Rowing.
Another 32 athletes or pairs will get €20,000 per annum at World Class level while 48 more get International status at a level of €12,000.
Paul McDermott of Sport Ireland was keen to point out that this money was on top of the supports that Ireland's best of the best receive through the Sport Ireland Institute and at the National Sports Campus. Rhys McClenaghan said that it was 'a huge benefit not to have to worry about the financial side of things," while preparing to compete at the highest level.
The International Carding of athletes will deliver €1.93 million on last year, a marginal increase.
The rise in spending is higher among the other three pillars of Sport Ireland funding announced yesterday.
Core Funding

National Governing Bodies will see an absolute increase of €2 million for their core funding enabling the provision of development officers and programmes as well as administering and growing their sports.
In years gone by there has been a feeling of general spreading of funding but yesterday's announcement appears to have taken greater note of the respective strength of the different Associations in terms of their plans and their governance.
The two are closely related and speaking to media yesterday McDermott suggested a broad breakdown on their being "one-third of NGB's operating as high functioning organisations delivering above and beyond what you would expect."
"There is another similar number who have ambitions to doing the same but face different challenges in getting there and a similar number again who are at the lower end of the scale and who can sometimes struggle to make the kind of advances of the others."
He was not going to be drawn on listing those in each category but analysis of the funding can, in broad brush strokes, paint a clear enough picture.
Athletics Ireland, Swim Ireland, Basketball Ireland, Horse Sport Ireland, Cricket Ireland, Tennis Ireland, Rowing Ireland, Gymnastics Ireland, the Confederation of Golf in Ireland and Triathlon Ireland all saw the most substantial increases of between €63,000 and €100,000.
We are pleased to report that all bar one of those ten organisations are active members of the Sport for Business community. Fellow members Special Olympics Ireland top the funding table again this year with €1.2 million going towards services here in Ireland and an additional €250,000 to support participation at next month's World Games in Abu Dhabi.
The only three sports not to gain an increase yesterday were the Camogie Association which remained static on €300,000 funding, Table Tennis Ireland on €107,000 and Karate whose funding was withheld pending resolution of a split in the sport.
Camogie is currently in the process of appointing a new CEO which will help to ease a potential increase later in the year while Table Tennis Ireland is facing similar leadership change after a year of some upheaval.
Looking at the funding increase gives real hope and belief that the smart thinking and initiatives aimed at driving participation at all levels will yield a year of imagination and growth.
Local Sports Partnerships

That will also be the aim of the money devoted to the 29 Local Sports Partnerships around the country.
As Chairman of the Dublin City Sports and Wellbeing Partnership I see at close quarters the kind of activities that are supported through this funding, much of it away from the public spotlight but benefitting communities that sometimes need it the most.
€7.29 million will be distributed through these channels with potentially more to come through Dormant Accounts funding.
High Performance

The final pillar announced yesterday was towards the High-Performance programmes of 21 individual sports, the Olympic Federation of Ireland and Paralympics Ireland. €820,000 will be divided almost equally between the latter two as preparations ramp up for Tokyo 2020, an increase of €122,500 on last year.
€8.46 million will be spread between the sports deemed most likely to perform on the European and World stage. Hockey Ireland is the biggest winner with an increase of €150,000 to €730,000 including €100,000 towards player support.
Gymnastics Ireland climbs from €120,000 to €200,000 in the biggest percentage lift but performance directors and CEO's across the board welcomed the additional investment.
Sports Leadership
Starting in March, Sport for Business will interview the CEO's of all the major sports to discover their ambitions for the next twelve months and how they will spend the money which has been allocated. The Sports Leadership Series promises to be one of our most instructive and illuminating of recent times and we are looking forward to getting it underway.
Join us tomorrow and in the coming days for a full report of Minister of State Brendan Griffin's speech to the Sporting bodies yesterday and more reaction to the funding news.