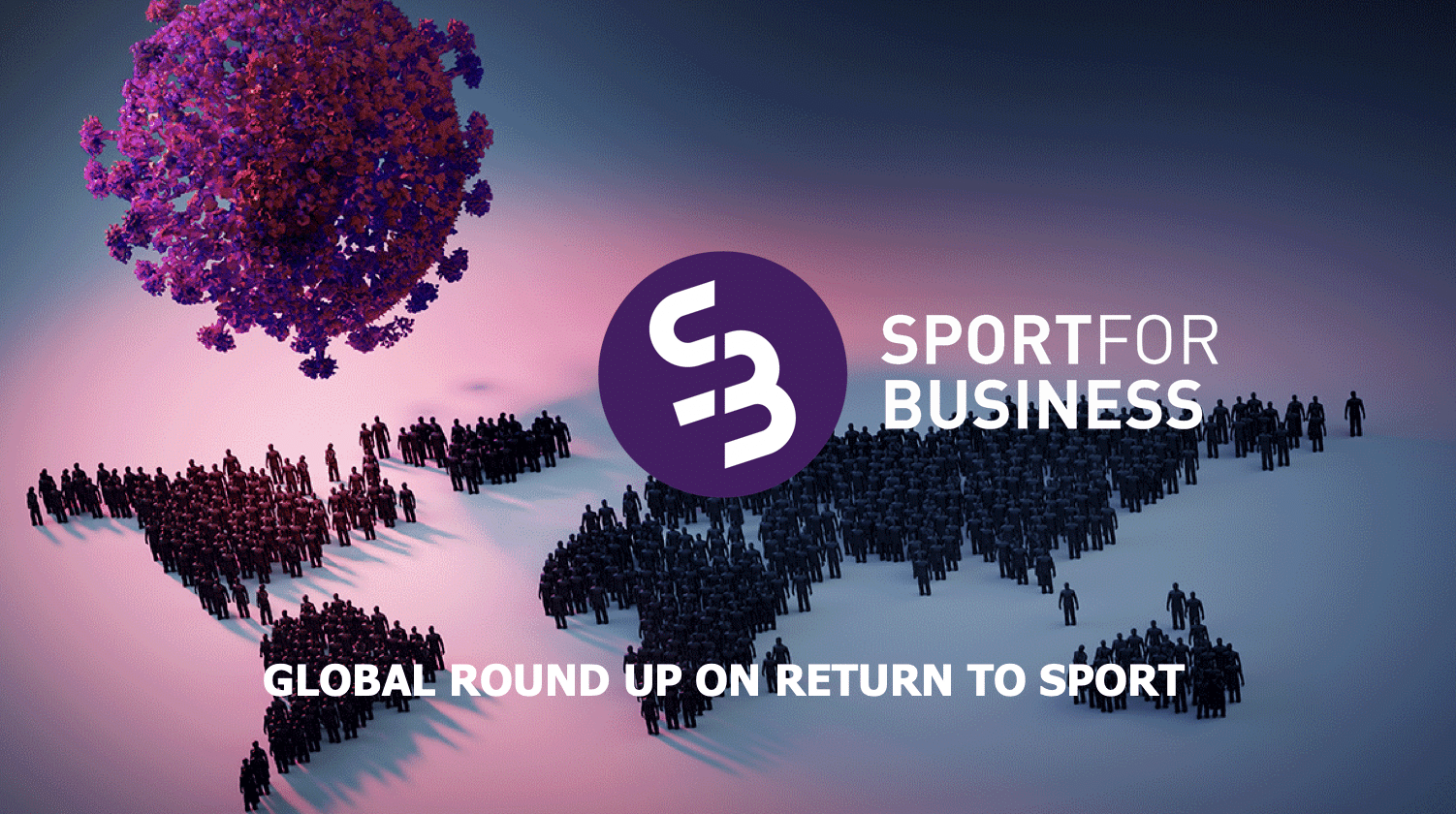 Each morning over the coming weeks and months we will bring you a daily summary of how sport is handling a return to activity in the wake of Covid-19.
GOLF
Rory McIlroy is reported to have committed to play in at least three of the four tournaments scheduled to be played behind closed doors on the PGA Tour in the United States next month.
This will mean his basing himself exclusively in the country during that time to avoid falling foul of quarantine restrictions that apply for inbound travel to the country.
It might not be too much of a hardship.  In April 2017 he bought an $8.5 million mansion on the Jupiter development in Florida where he counts Michael Jordan as a neighbour.
FOOTBALL
We are now just 24 hours from the resumption of top-flight football in Europe with the German Bundesliga ready to play a full set of fixtures over the weekend.
Borussia Moenchengladbach has sold fans the right to have cardboard cutouts of themselves made and placed in the stands, at a cost of  €19 each.
All games will be shown live across seven channels on BT Sport, available here on the Sky Sports Extra Package.
FORMULA 1
Plans are still moving ahead for a resumption of a shortened season in July.  Appetites were whetted further yesterday with the double signing of new drivers for McLaren and Ferrari.  Daniel Ricciardo, the popular Australian driver will move to partner Lando Norris at McLaren who moved up to fourth in the Constructors Championship last year.
He replaces Carlos Sainz who switches to Ferrari as number two to Charles LeClerc in their pursuit of Mercedes at the top of the table.
FOOTBALL
Tottenham and England footballer Harry Kane, whose family hail from Galway, has bought the shirt sponsorship of London Football League club Leyton Orient and donated it for the whole of next season to a Thank You message for frontline workers.
Check out our Live Sessions and Events coming up on Sport for Business
"Fair play you are doing a brilliant job of keeping us all informed and motivated"