We are live this morning with over 200 members of the Sport for Business community, and a great line up of guest speakers to look ahead to The Sporting Year Ahead in 2021.
0915-0930 Gathering together
0930-0940 Welcome Comments from Rob Hartnett, Sport for Business
0940-1000 The Future of the FAI – Keynote Interview with Jonathan Hill, CEO of the Football Association of Ireland
1000-1015 The Return of Fans – Keynote Interview with Martin Murphy, CEO of Aviva Stadium
1015-1035 Teneo Insights – Mick O'Keeffe, Rob Pearson, Caroline Kelly and Peter Sweeney Teneo Present the Findings of their Annual Sports Sentiment Index
1035-10:55 Sponsorship in 2021 – A Discussion with some of Ireland's Leading Sponsors on 2021 through their eyes, featuring Michael Green from AIB, Eimhear Breen from Boylesports and Vicki Donlon from Leopardstown Racecourse.
1055-1110 Return to International Sport – One-to-One with Chris Bird, CEO of Sports Travel International Ireland and Sports Tours International UK and France.
1110-1130 Tokyo 2020 in Focus – Keynote Interview with Peter Sherrard, CEO of the Olympic Federation of Ireland
1130-1200 Networking Opportunity – We open up the Sport for Business virtual Coffee Dock where you can meet your peers
Among the Sport for Business Member Organisations who are present with us for The Sporting Year Ahead are:
AIB, AIG, Allianz, Along Came a Spider, Aviva, Aviva Stadium, Bank of Ireland, BDO, Beauchamps, BoyleSports, Camogie Association, Canoeing Ireland, Clubforce, Connacht Rugby, Corporate.ie, Cricket Ireland, Croke Park, Cycling Ireland, Curragh Racecourse, Department of Tourism, Culture, Arts, Gaeltacht, Sport and Media, Electric Ireland, Energia, FAI, Future Ticketing, GAA, Gaelic Players Association, Galvin Sports Management, Galway Races, Heineken, Horse Sport Ireland, Ireland Lacrosse, Irish Daily Mail, Irish Examiner, Irish Times, KPMG, Laya Healthcare, Leading Sport, Legacy Communications, Leinster Rugby, Leopardstown Racecourse, Littlewoods Ireland, Lottoland, Mason, Hayes & Curren, Munster Rugby, Murray Group, Navy Blue Sports, Nemeton, Northern Ireland Sports Forum, Olympic Federation of Ireland, Paralympics Ireland, Pinergy, PRO14 Rugby, PwC, Ringers, Ripple Marketing, Sailing Ireland, Salesforce, SARI, Sheridans, Sport Ireland, Sporting Pride, Softco, Sports Direct, SSE Airtricity, Stakeholder Sport, Swim Ireland, Teneo, TG4, The Brand Fans, Titan Experience, Toyota, Tri Talking Sport, Ulster Rugby, Ulster University, UPMC, Vision Sports Ireland, William Fry and more.
We are grateful for your ongoing support of Sport for Business.
Download the programme below and your free 12-month guide to the highlights we can be sure of at this point.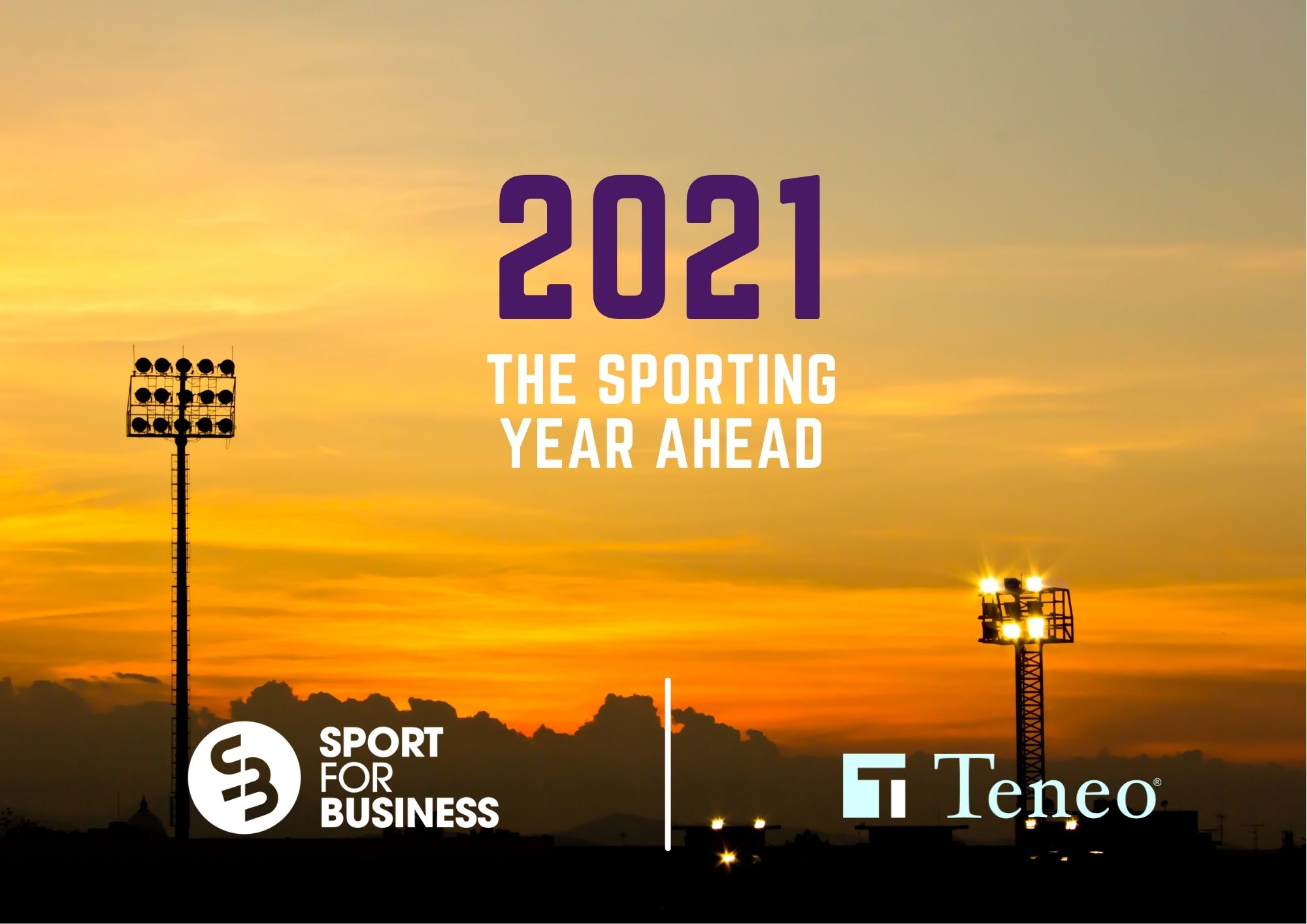 The Sporting Year Ahead 2021 (1)
<strong>Sport for Business Partners</strong>