At the end of a medal-winning Olympics, sport in all its forms is never higher in the public imagination. What better time then for Government to announce the allocation of €16.6 million in equipment grants under the latest round of the Sports Capital and Equipment Programme.
The grants have been awarded to a total of 814 clubs and community groups across every county in the country and range in size from @498 for a junior soccer club in Clare to just over €100,000 for a new Canoe Club in Swords, County Dublin.
In addition to the individual clubs, money has been applied for and granted to 29 different national sporting organisations.
Among the expenditure here is a forward-looking €171,214 towards a fleet of rowing boats aimed at enhancing the Rowing Ireland programmes for the Paris and Los Angeles Olympic Games.
The FAI has been awarded €247,372 for a national programme to upgrade goalposts and a further €26,198 towards surround boards for Blind Football.
The list of projects is certainly diverse and goes way beyond what we would normally associate with Capital spending which can only be a positive. Who knew that there was such a thing as Canoe Polo? Well, if you live near Mullingar that could be just the sport for you.
A grant of @5,474 has been given towards the purchase of sports equipment for the Irish Homeless Street Leagues and a further €80,108 to Cara to roll out inclusive sport and games equipment kits.
This is only the first phase of the 2020 Sports Capital Grant announcements with the larger sums toward larger projects due to be announced in the coming weeks.
The Top 12 projects to gain funding at regional or NGB level in this round are as follows:
€247,372 – FAI – National Goalpost Upgrade Scheme
€220,222 – Horse Sport Ireland – Equestrian Equipment
€172,629 – Roscommon County Board GAA – Gym Equipment and Grass Mower
€171,214 – Rowing Ireland – European Fleet of Boats for Camps for Pais 2024 and LA 2028
€147,187 – Swim Ireland – Performance and Participation Equipment
€140,771 – Rowing Ireland – Olympics Equipment
€128,692 – Eventing Ireland – Purchase of portable Cross Country Fences
€100,609 – Mounted Games Association Ireland – Equestrian Equipment
€ 94,033 – Irish Martial Arts Commission – International Event Programmes
€ 92,985 – Ladies Gaelic Football Association – Referee education Programme
€ 92,194 – Showjumping Association of Ireland – Sports Equipment
€ 80,108 – CARA Centre – Inclusive Sport and Games Equipment Kits
While the 16 projects to gain funding of €50,000 or more at club or local level are as follows:
€101,405 – Malahide Swords Canoe Club – Equipment for new Junior Club
€ 99,098 – Sailing Into Wellness Project – Offshore Sailing Vessels for the Community
€ 82,474 – Rockcorry Divers – Boat for Dive Club and Search and Rescue
€ 81,896 – Dublin Bay Sailing Club – Ribs and Engines
€ 73,802 – Kinsale Outdoor Education Centre – Sailing Equipment Upgrade Project
€ 72,817 – Athlone Boat Club – Fit Out of Boathouse and Gym
€ 66,565 – Shannon Rowing Club – Construction of Pontoon
€ 62,005 – Portmagee Rowing Club – Purchase of Rowing and Safety Boats and equipment
€ 61,556 – New Ross Boat Club – Rowing Boats and Gym Equipment
€ 59,943 – Carlow Rowing Club – Continue the Growth of Rowing membership
€ 58,512 – Galway Speeders – Adapted Cycling, Rowing and Sailing equipment
€ 55,525 – Mullingar Canoe Polo Club – Canoe Polo Equipment
€ 51,360 – Killorglin Rowing Club – Purchase of Rowing Boats
€ 50,000 – Phoenix Gymnastics Club – Increased Participation in 2021 and Beyond
€ 50,000 – Navan Hockey Club – Hockey equipment
€ 50,000 – Lough Ree Lanesborough Angling Hub – Disability Boat
"Sports Capital and Equipment funding is another example of Government helping sporting communities through these challenging times; supporting clubs and organisations to provide the facilities necessary to achieve our objectives of increased participation in sport, and help realise the immense benefits that physical activity can bring to our lives," said Minister Catherine Martin.
"Today's grants will assist sports clubs and National Governing Bodies of Sport purchase the sports equipment to hopefully develop our sporting heroes and Olympians of the future."
"In terms of choosing the successful projects, the full assessment procedure and scoring system was published in advance. Priority was given to projects that will increase participation, that are located in areas with higher levels of socio-economic disadvantage and to organisations that did not receive significant funding under the Programme previously."
"In terms of how applications were scored, I am particularly pleased that an even greater emphasis was placed on encouraging increased women's participation in sport. We remain committed to further capital investment in sport and while today's grants relate mainly to relatively small equipment purchases, later this year we will announce the allocation of grants for capital projects under the Programme."
"I want to congratulate all of the successful applicants in receipt of grant funding today, particularly the volunteers at club level who made the applications and are the lifeblood of clubs and sporting organisations all over the country," added Minister of State with responsibility for Sport, Jack Chambers.
"Under this year's programme, funding is being allocated to the clubs, schools and organisations which are striving to serve all of the community and especially those groups where there are traditionally lower participation levels. There is also a particular focus on promoting and growing female participation levels across our sports."
"Apart from the pleasure we all get from watching an event like the Olympics, the health benefits associated with sports participation are well documented and we want people to have every opportunity to get involved. As well as applications from local sports clubs, I am delighted that over €2m is being provided for sports equipment for National Governing Bodies of Sport."
"Amongst the organisations to benefit under today's grants are the FAI, Rowing Ireland, Swim Ireland, Paralympics Ireland and Special Olympics Ireland as well as dozens of others. I am also delighted that we are providing €1.4m for projects deemed to be of "regional" significance. Amongst these grantees are a number of county ladies football associations, Leinster Athletics and the Irish Homeless Street leagues."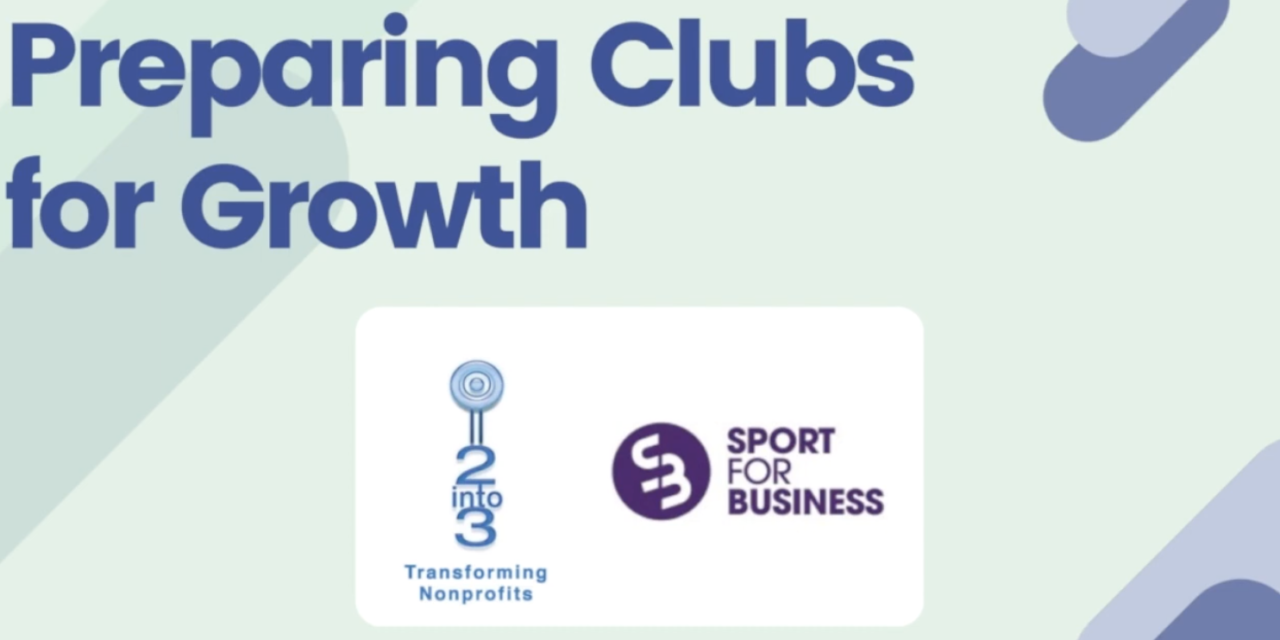 Is it time to take your place alongside the 250+ members of the Sport for Business network of sporting and business organisations working together across a number of key areas in the commercial world of Irish Sport?
Download our latest membership brochure here.
Sport for Business Partners