Our list of 30 under 30 Young Leaders of the future for 2022, supported once more by our friends at PwC has now been completed with another strong list of individuals making their way in and around the business of sport.
Next Thursday, May 12th we will gather this year's and from the previous two Covid impacted 'classes' to meet, to build their networks and to hear from some special guests from among the groups to have gone before them.
Some have travelled to the furthest corners of the globe, from Auckland to New York and many points between.  Some have advanced already in their careers and are paving the way for others to follow.  All have a story to share of how they have got to where they are and where they hope to get to next.
We will gather in the offices of PwC on Spencer Dock, as guests of managing partner Feargal O'Rourke and we will hear from Pippa Doyle of Whoop and Jonny Madill of Sheridans on where their careers have brought them since being named on the lists of 2018 and 2019.
It promises to be a special morning and we look forward to finding ways of connecting the group and bringing their thoughts and passions to our wider Sport for Business community over the next twelve months.
Click on the link below to see the full list of those that have been named for 2022.
************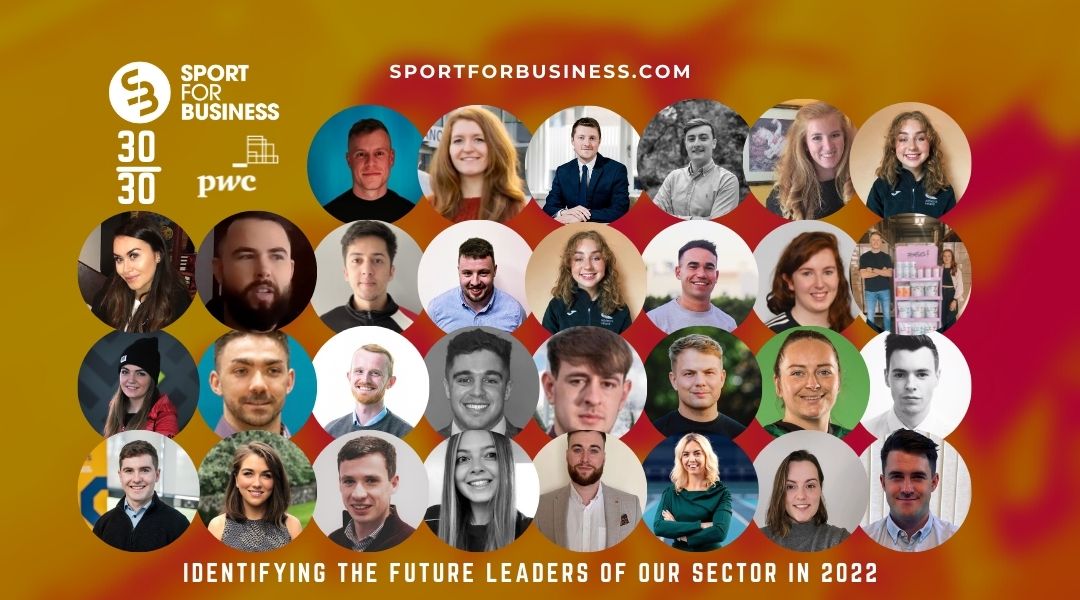 ************
Check out previous nominees for the Sport for Business 30 Under 30…
This annual list identifies those under the age of 30 who are making a mark in the business of sport in 2022. It is compiled with the ongoing support of PwC, 'where potential becomes success'.
The criteria for nomination is that they should either be working in a role that sees them playing a significant part in sports administration, sports marketing or the commercial world of sport; or that they are a graduate of an Irish third-level institution and making their mark on the international stage, and that they were born in or after 1992.
Sport for Business Partners