Throughout August we will be highlighting the best of Ireland's sporting blogs. Independent writing on sport that is driven by passion and knowledge.
To get 'under the skin of particular sports you could not do better than to follow the following…
If you would like to nominate your favourite for inclusion on the list you can do so here.  Please give the name, url and a few words on why you believe the site merits inclusion.
Running is right up among the most popular participation sports in the country with hundreds of thousands pounding the streets either in a move from Couch to 5K or or for a tilt at the Dublin Marathon in October.  Every one of those runners must have their heads filled with thoughts while on their regular route but few capture and share them with as deft a touch as Aidan Curran who had some thoughts on his fellow runners in last weekend's 10K around the Phoenix Park…
But there were others in the race who were, quite frankly, acting the eejit and looked set for a worse fate than mere financial loss. If you take part in races you know some of the types – runners taking selfies; runners wearing earphones and weaving across the road while browsing their playlists; runners wearing unsuitable clothing.
Given the passion of the fans and the intensity of the debate it is little wonder that the GAA produces some very good writing.  Right up there with the best is this fan site concerning all things Mayo.  They have had it good for the last couple of years with the positive of getting to the last two All Ireland finals and the downside of losing both.  'The Curse' is not a feature of the site but quality writing on the trials of being a fan, and realistic perspectives on those they will face including at Croke Park this weekend are, and this is a top class insight into what it is to be a fan without (yet) the full glory of the ultimate prize…
"And like all brands the Kerry teams come under unceasing scrutiny. Tweaks and assessments are made continually to push it on and continue to deliver on the promises that are associated with it."
Rugby holds a higher place in the Irish public's sporting consciousness than it does in any other country bar New Zealand and Wales.  It is well covered in mainstream media and perhaps the preferred sport of many in business circles.  Harpin' on Rugby covers its many and varied forms with genuine passion and absolute consistency.  Even in the quiet moments JL Pagano keeps the fire burning with daily updates that are admirable in both quality and volume. We certainly admire his commitment to all sides of the game.
"We have vowed to change what we consider to be "normal" in that over the coming season we will cover the Irish women's AIL, Interprovincials and Six Nations to the best of our ability."
Part Time Athlete Full Time Dreamer
Whether on foot, on bike or in the water, and in many cases all three, Ireland is developing a healthy obsession with pushing bodies to the limit through triathlons, adventure racing and more.  Ryan O'Reilly is one of those who has taken the plunge and is writing about his training, diets, successes and occasional failings as a 'part time athlete and full time dreamer.'  With a career in sales spanning Dell, Apple and EMC he is now running his own sales training business and the blog is a good example of his efforts to sell the lifestyle…
Looking every bit the amateur, in my swim trunks, I didn't care that all other triathletes had tri suits on. I'm not into flashy kit, I'm into getting the job done.
The Upright is a new entrant to the universe of intelligent longer form journalism around sport and has got off to a promising start.  Founded by journalist Brian Strahan it is effectively a collective of sports writers, providing a home for some of the feature articles that might not make it onto the editorial list of the mainstream media.  In the first few weeks the Upright has carried stories about the Belfast legacy of the Giro d'Italia, new Shamrock Rovers manager Pat Fenlon and a new 'drug' involving veals blood and cockerel skin.  It's certainly following a different path, as suggested in what it says it wants to be…
We want to be the Cork to your Kerry, the Real Madrid to your Barcelona, the Thorpe to your Phelps, the Frazier to your Ali, the All Blacks to your Wallabies, the Navratilova to your Evert.

The Hook is a labour of love from Stephen Findlater and others who started out wanting to shine a light on their sport and have built a serious news site which is for many in the game their first port of call.  It is a minority sport but one where there is a wide enough circle of influence to raise over €50,000 two years ago to send a team to Argentina.  Hook Hockey serves it well and produces a consistent news stream that covers everything from club to national games.
"Paul Gleghorne admitted it was a "weird" experience in the lead-up to an international match against older brother Mark but said that once the first whistle went, it was business as usual."
It's the Daddy of the Irish sports blogging world and it's output is prodigious.  The speed of upload and its mastery of social media to capture the moment in the moment are second to none.  Balls now rates hits and visitors that run to millions and its success is well deserved for Brian Reynolds, who started the site from a base in Canada, and his fellow investors, supporters and collaborators.  Where would Irish sport get its daily dose of fun if it were not for this cracker.
"Understandably, England captain Katy McLean didn't hold back in her use of expletives and Sky later apologised for the use of choice language before the watershed. Here's an idea, don't stick a camera under the legs of players in a huddle if you don't want to hear a bit of swearing."
The science of Economics has fallen into a little less renown after most of its most glittering  exponents failed to spot, or at least highlight with enough alarm, the economic crisis that engulfed Ireland in recent years yet still there is a fascination with the theory that backs up our own daily briefing and quizzing of the commercial world around Irish sport.  This work of David and Robbie Butler, aided and abetted by colleagues including John Considine is a gem to emerge from the corridors of University College Cork.  It's range is broad, it's willingness to question is sharp and it's output is prodigious.  A worthy addition to our list.
"Of course, the €30 million figure may have been extrapolated by other means, and could well be accurate. I would be delighted if workings on this estimation could be provided."
Sport is about passion, skill, tenacity… and statistics.  It started in US Sport where every play is analysed and compared.  The inherent nerdishness in all sports fans, albeit well hidden beneath the blood and guts of passion, meant it was inevitable to transfer elsewhere.  The GAA does not have access to global stats like soccer but it is well served by a number of dedicated and very detailed exponents of tactics and the numbers that make up the basis for them.  Among a number that may feature over the coming weeks is the Don't Foul website which is not pretty, but is pretty incisive.
"Donegal's shooting from play was atrocious. There's no real way around it. And this despite the fact that they converted three of their last four attempts; up until then Donegal were running at a 20% Success Rate."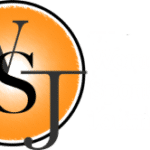 Mainstream media is driven by the high days and the highlights of sport at the highest level.  That's natural but the advent and development of citizen journalism has allowed a greater exposure for niche coverage and the Women's Sports Journal fills a gap in women's sport with admirable enthusiasm and quality.  Lisa Haskins and Kelly McGill want to raise the profile of Women's sport in an intelligent and all encompassing fashion.  From Basketball to football, rugby to running, the thread is Women playing sport because they enjoy it.  They find some great stories and deserve a growing audience.
Two years on after being brutally attacked in New York as she walked home from a night out, 22-year-old Meath native, Alisha Jordan has captained the GAA Cavan Ladies side to victory in the New York Ladies Championship and now seeks to bring her County representative team to glory as they set out to conquer the All Ireland semi-final on Sunday the 24th August.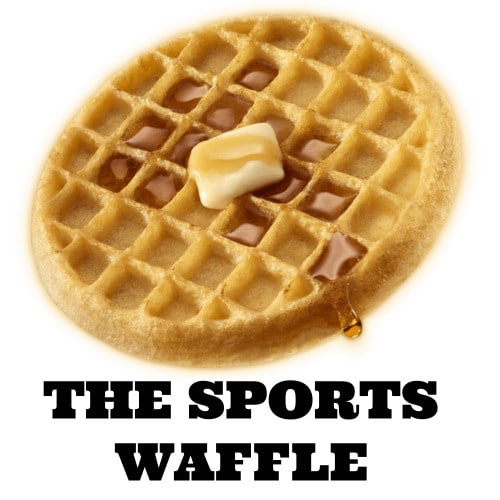 Karl O'Shaughnessy has worked in and around sport over a number of years, as a marketing manager with Irish Hockey and the FAI, as a coach of Shamrock Rovers Women's team and as somebody who cares about what sport can do.  His Sports Waffle Blog covers an eclectic mix of sport, society and many points in between.  He writes crisply and cleanly and while you are never sure what the next subject matter is going to be it's one that gives a tingle when a new post arrives.
"Quite often, as a young person watching sport it is the reaction of a mother, father or older siblings that makes you realise the importance of what is happening. Your observation of them heightens the drama for you. Just like a child gets upset just because his/her mother is upset, it doesn't fully understand why but it knows something important is happening."
Barry Meehan has a passion for cycling and a talent for words.  His Cycling Blog is one that consistently delivers, sometimes in the most surprising ways.  His latest post on August 1st is a perfect short story for the growing number of older men attracted towards the power of two wheels rather than four.  Along the way he gives hints and tips on how to take cycling from an interest to something more and he uses his 15 years of experience within the cycling world to very good effect.  He has empathy with those who will read his words and is a pleasure to read when something new appears…
"When the white finish line is in sight just fifty meters up ahead the rider pulls over and encourages the boy through. The excitement of youth creates a sprint that is more about a wobbly head and shoulders than power transferred to the pedals. The boy crosses the line first and raises a hand."

 
Donal Buckley spends a lot of time in the water, and it was on one of his marathon swims in open water that he decided to capture some of his thoughts on the world of open and marathon swimming.  Given that getting in the water is one of the most popular physical pastimes his 'how to' guides on everything from swimming the channel to not peeing in the pool have attracted a big audience.  Perhaps most importantly he writes with passion and can be a thorn in the side of authorities.  Entertaning, well written and making the swimming environment better.  That's enough to merit a place on the list.
My left shoulder and arm is currently useless and I can't move them, I have bruised ribs (boat bottom), swollen right hand, banged knee and, I kid you not, a cut and bruises on my back from the propellor.
We start with one that has stood the test of time and consistently delivers high quality content.  Originally started in 2009 by student Kevin Coleman and run cross continentally with co-editor Neil Sherwin in Australia this is a blog that has a following way beyond Ireland.  It was voted as having the best original content at the European Football Blog Awards in 2013 and gives a voice to a wide range of contributors, many of them students gaining their first publicly judged experience of writing.  It's main focus is on the Premier League but it does cover a very wide range, including a strong Irish focus.
"The trajectory of American soccer is sky high, who knows if they carry on like this they could rival some major European leagues soon. This isn't just a fad, Americans are starting to get excited about the sport and is laying the groundwork for future generations as well."