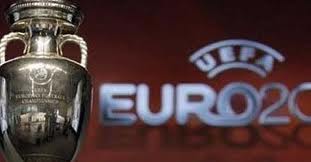 A fewer than expected 19 cities submitted bids at the weekend to be among the 13 host cities that will stage games as part of the UEFA Euro 2020 Finals.
The FAI bid for Dublin to host three group matches and a round of 16 tie is among those received by the deadline, alongside the likely main rivals in the North Western geographical area of Glasgow and Cardiff.
Ireland's bid is boosted by the success of having hosted the Europa League Final in 2011, by the fact that Declan Conroy, project manager of that bid is at the helm of this one as well and by the fact that Dublin now has two airport terminals which UEFA sees as important in terms of segregating fans.
London and Munich were the only two cities that have pitched to host the semi finals and Final.
Bidding Cities
The member associations/cities that submitted bid dossiers for the standard package are, in alphabetical order: Azerbaijan (Baku), Belarus (Minsk), Belgium (Brussels), Bulgaria (Sofia), Denmark (Copenhagen), England (London), Former Yugoslav Republic of Macedonia (Skopje), Germany (Munich), Hungary (Budapest), Israel (Jerusalem), Italy (Rome), Netherlands (Amsterdam), Republic of Ireland (Dublin), Romania (Bucharest), Russia (Saint Petersburg), Scotland (Glasgow), Spain (Bilbao), Sweden (Stockholm), Wales (Cardiff).
Thirty-two member associations had expressed an interest in hosting the tournament by the first deadline of 12 September 2013 and were thus provided with the detailed bid requirements to allow them to prepare their dossiers for the subsequent phase of the process.
The fact this number was reduced to 19 in terms of a final bid can be seen as a positive for Ireland which would likely gain an economic benefit of as much as €20 Million form hosting the games.
"We are extremely happy to have received so many bids to host UEFA EURO 2020,"  "The 60th year anniversary edition of the tournament will be an historic one, with matches played in many European countries.
"By spreading the EURO across our continent, we will allow more fans from more nations to share in the excitement of hosting such a magical event," said UEFA President Michel Platini.
"Member associations will also benefit greatly from this format, since more of them will be exposed to an elite tournament and have the opportunity to increase the development of football in their respective countries. I wish all the candidates the best of luck in this bidding process."
The UEFA administration will examine the bid dossiers and prepare written evaluation reports for submission to the UEFA Executive Committee. The final decision on the appointment of the 13 hosts of UEFA EURO 2020 will be taken by the UEFA Executive Committee on 19 September in Geneva.