Better employees through sport
Awards recognising imagination in team building
Pharma's strong showing
Certification Ireland lands main award

The Irish Sports Council Challenge attracted 70 companies and 4,500 employees in its second year. The winners were presented at a a special awards night in the Louis Fitzgerald Hotel on Thursday evening with Certification Ireland taking the top prize for best overall company.
"Health and fitness are important in every community be it school, town or workplace, said guest of honour, Senator Eamon Coghlan.
"This is an initiative that could and should be taken on by every employer so that they have a happier, healthier group of employees, better able to face the challenges of keeping their business moving forward."
"Nothing in life is easy but with help and support from others you can find the inspiration within to get up, get out and give your best.
The Challenge invites companies to get their workforce active and the competition element rewards those who do so in the most imaginative ways.
Last night's winners included Timezone Gym at the National Aquatic Centre who clocked up miles doing a virtual tour of Dublin's main tourist venues; St John of God Menni Services and Astellas, a US pharmaceutical company with facilities in Dublin and Killorglin, County Kerry.  They had 125 members of staff participating in 2013, double the number that took part last year.
The award for best Sporting Body went to the FAI who collectively ran, cycled and swam 8,000 kilometres, the aggregate distance from Dublin to each of the away venues in the current World Cup Qualifying Campaign.
Best media campaign was won by Triathlon Ireland who trained to the centre of the earth.
The overall award was won by Certification Europe who completed an Olympic Triathlon each day during the course of the competition and who introduced a range of measures to encourage a healthy approach to life and work.  We will feature the range of choices they made on Sport for Business next week.
The best Fundraiser award went to Alkermes Pharmaceutical who doubled the amount of money raised over the course of sponsorships and collections throughout their challenge to 15,000.
This years Challenge also helped raise awareness and funds for Special Olympics Ireland who brought athletes along to the awards whose own lives have been transformed through a commitment to sport and fitness and who made last nights presentations.
Olympian Olive Loughnane spoke of the importance of setting goals in order to get fitter.
"There is always a challenge in a busy life of work and family to find the time for fitness and doing it with the support of colleagues helps enormously."
Loughnane, who retired from competitive athletics last year is now working with the Central Statistics Office in Cork where staff collectively ran a Marathon a day over the four weeks of the campaign.
"You should always make an appointment with yourself each day," said John Treacy, CEO of the Irish Sports Council.  "Use the time as an investment in your fitness and your future."
There is no better way to build a community of individuals than to have fun together and the Challenge has enabled more and more companies to come together and do just that."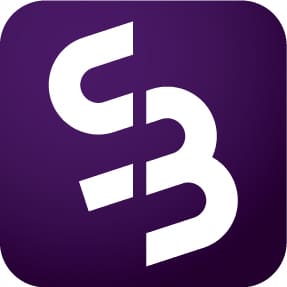 Subscribe to our free Daily News Digest
Read more about membership of Sport for Business 
The Business of Women's Sport – June 20th at UCD Smurfit Business School


Sport for Business is a subscription based community that develops innovative ideas to bring sport and business closer together with many mutual benefits.
Sports organisations and businesses can avail of membership of Sport for Business for a monthly subscription that costs between €25 and €90, depending on size.
In return you get unique intelligence and analysis of the commercial world of Irish sport; a monthly programme of networking events enabling them to connect with sporting and business leaders and a platform to showcase your projects in sport. Click here to find out more.
Sport for Business articles are free to view for a time limited period before being added to our comprehensive archive of over 1000 articles on the commercial world of Irish sport.