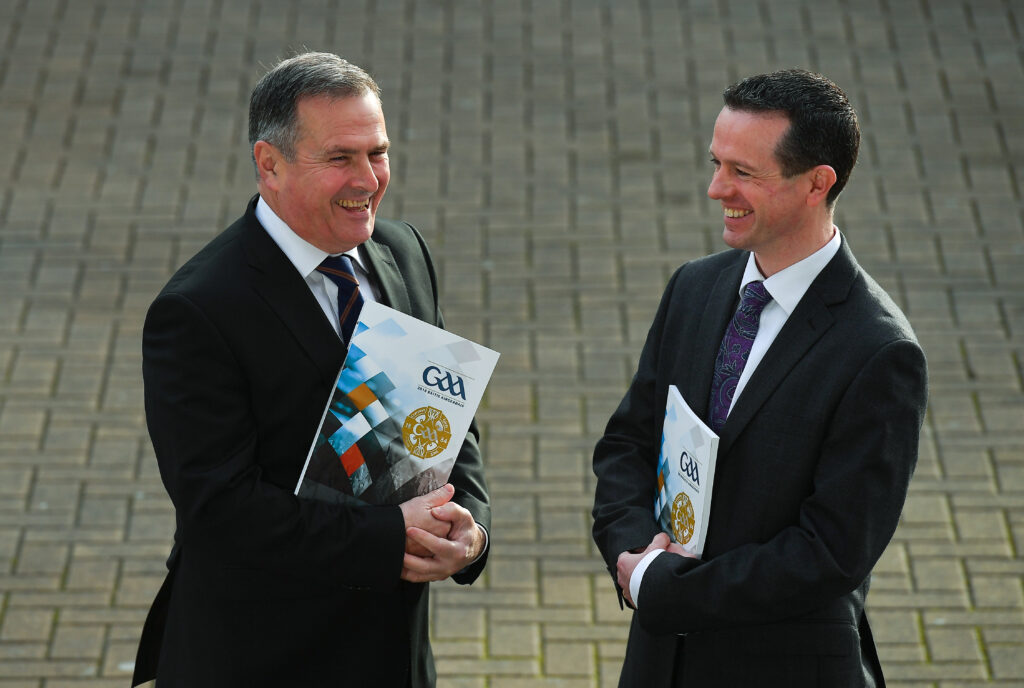 Sport is as seasonal as the weather and before rushing to judgement on the decline in attendance at GAA Championship matches announced yesterday it is worth taking the time to look at the past as well as the present as the best guide to the future.
In 2018, we learned yesterday that total attendance at the All Ireland Series of games had fallen from 977,523 to 802,466. Look a little further though and you will find that the attendance figure in 2017 had bumped up by an even bigger margin. A comparison from 2018 to 2016 sees an actual increase of just over 2 per cent in the attendance figure from 786,242.
2017 saw two major replays in the Football Championship with Mayo taking a second chance to get past both Roscommon and Kerry. It was also a summer in which there was no major UEFA or FIFA world soccer tournament.
This is relevant when you consider that nine of the Top 50 most viewed programmes on TV last year were from the World Cup and that they attracted an aggregate viewing audience of 4.7 million. There is only so much time in any given summer and only so many sporting elements that can be accommodated even by the most committed fans.
Rhyme
A look back a little further in history, to the last World Cup year of 2014 reveals a similar rhyme to yesterday's numbers with overall All Ireland Series attendance numbers down on the previous year as well, with football also taking the brunt dropping nine per cent on the previous twelve months.
The Dublin factor was also recognised by Ger Mulryan, presenting his first set of full-year accounts since taking over the role of Finance director from Tom Ryan.
"We remain very dependent upon a small number of games at the latter stages of the major competitions to generate the majority share of gate receipts," he said writing in the report. When the two football semi-finals, deemed to be less attractive than in previous years, attracted 77,000 fewer fans, it is clear to see where the numbers diverge from year to year.
The GAA is an incredibly resilient organisation and while those attendance figures cannot be ignored, they can at least be placed in context and we would expect, from a longer-term perspective, that they will rise again in 2019.
Commercial
So too will commercial revenues which performed strongly last year to offset the drop in gate receipts.
Two major Championship sponsorship renewals are currently underway and there is stability in that AIB's backing of the Football and the Club Championships was extended last year by another five years.
Overall commercial revenues, from sponsorship, licensing and media rights rose in the year from €19.7 million to €20.2 million, Another comparison back to 2014 shows a healthy overall 26 per cent rise with the figure for that year at €16.1 million.
Croke Park itself has been a similar long term story of growth. Back in 2014, it's overall contribution back to the GAA was €7 million, up from €3 million in 2013. In 2018 that figure was €11 million. That in itself gives greater confidence around the ability to pay down the overhang debt on Páirc Uí Chaoimh as well.
Expenditure
In terms of expenditure, 83.3 per cent of the Association revenues were distributed back out to the units of the sport at provincial, county and club level.
€19.3 million was spent on games development and player welfare with €13.9 million distributed to counties and 424 clubs around the country getting grant funding towards the improvement of their infrastructure.
The financial numbers are an essential element in keeping the show on the road at every level.
Mulryan says in his introduction that "It is with a high level of confidence that our members can be assured that the Association enters the coming year in a solid financial state."
Panic
That is the case despite the 'Chicken little' style panic about the death of football and other such nonsense.
One of the figures that indicates the health of Gaelic Games is buried deep in the annual report, on page 124 to be precise, and did not make the coverage in mainstream media this morning.
It shows that the number of teams registered to play games in 2018 stood at 20,873, that's 403 full teams more than in 2017 and 736 more than in 2016, an increase over 24 months of 3.6 per cent.
That shows the impact in cities, towns and villages across the country and is one that deserves a little moment in the spotlight.
Image Credit: Piaras Ó Mídheach, Sportsfile