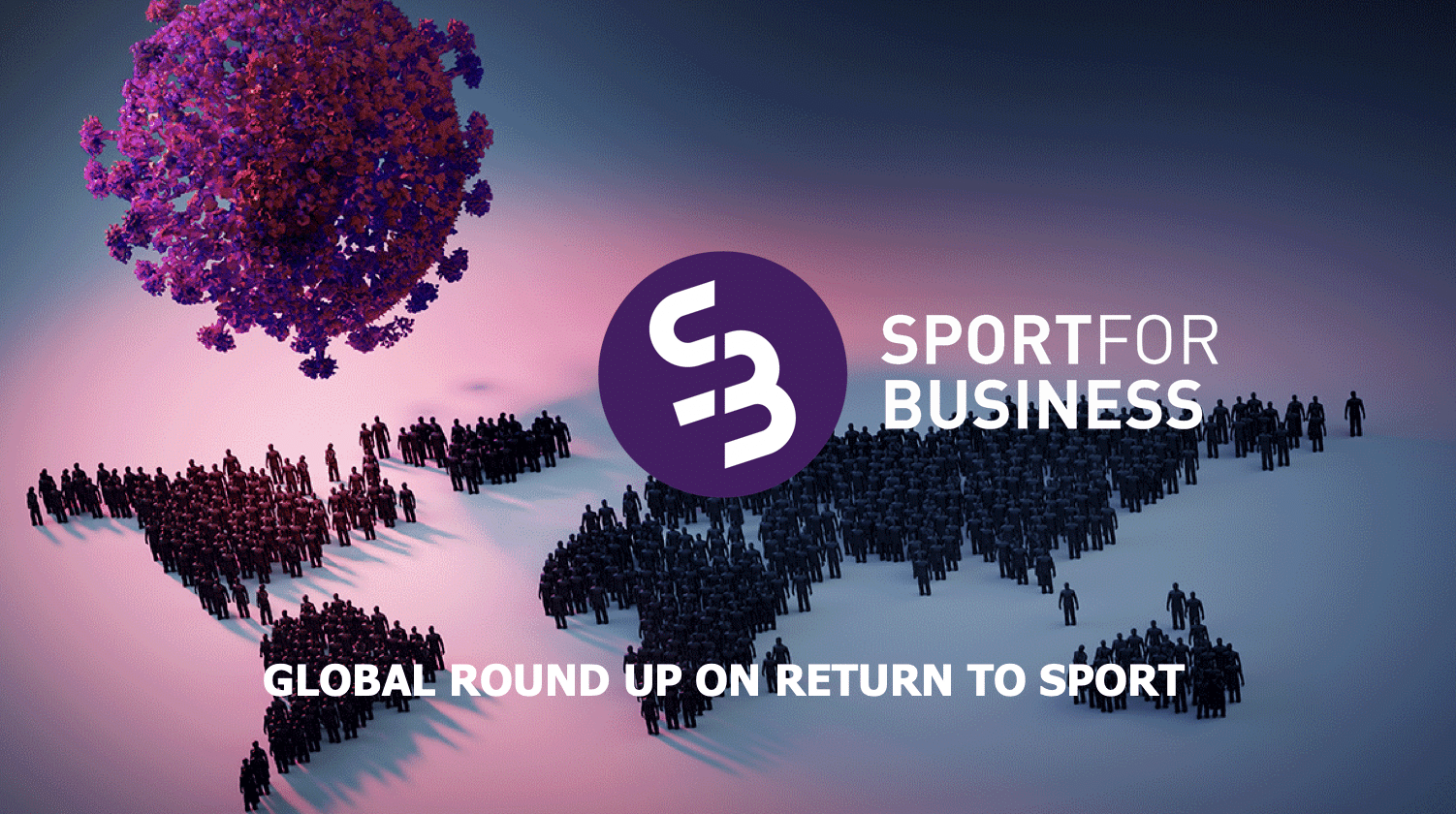 Each morning over the coming weeks and months we will bring you a daily summary of how sport is handling a return to activity in the wake of Covid-19.
FOOTBALL
FIFA is to stage a virtual Annual Congress in September after the 2020 edition was formally postponed from Addis Ababa.
HOCKEY
The 2021 European Championships have been moved from August to June 2021 to avoid a clash with the rescheduled Olympic Games.
The Men's and Women's tournaments will take place in the Netherlands between June 4th and 13th.
Ireland's Women's team will use it as a valuable prep tournament for the Olympics having been drawn in the same group as reigning Champions the Netherlands, Spain and Scotland.
RUGBY UNION
It is likely that the launch of Japan's new domestic league, inspired by the success of the Rugby World Cup in 2019, will now be delayed until 2022 to avoid a direct clash with the Tokyo 2020 Olympic and Paralympic Games now rescheduled for Summer 2021.
HORSE RACING
The authority responsible for Epsom Racecourse, which is a public right of way, has granted special permission for the area to be fenced off so that the Investec Derby and Oaks can be run in 2020, so long as public health concerns have been sufficiently addressed.
The permission has been granted so that the races can be run behind closed doors and has been allowed with a degree of flexibility so the races can be run on any Saturday or Sunday in July or August.
The races are among the most important in the world bloodstock calendar in which ireland is a major player.
British Horseracing is planning for a resumption of behind closed doors activity from June 1st.
US SPORT
Major League Baseball is reported to have agreed to a shortened 82 game regular season, starting in July, with Spring Training for the teams getting underway across Florida next month.
GOLF
Tiger Woods and Peyton Manning will take on Phil Mickelson and Tom Brady in a star-studded 18-hole televised match in Florida on May 24th.
The four players will between them make a $10 million donation to frontline charities.  The match will be televised live but without any fans in attendance.
Check out our Live Sessions and Events coming up on Sport for Business
"Fair play you are doing a brilliant job of keeping us all informed and motivated"