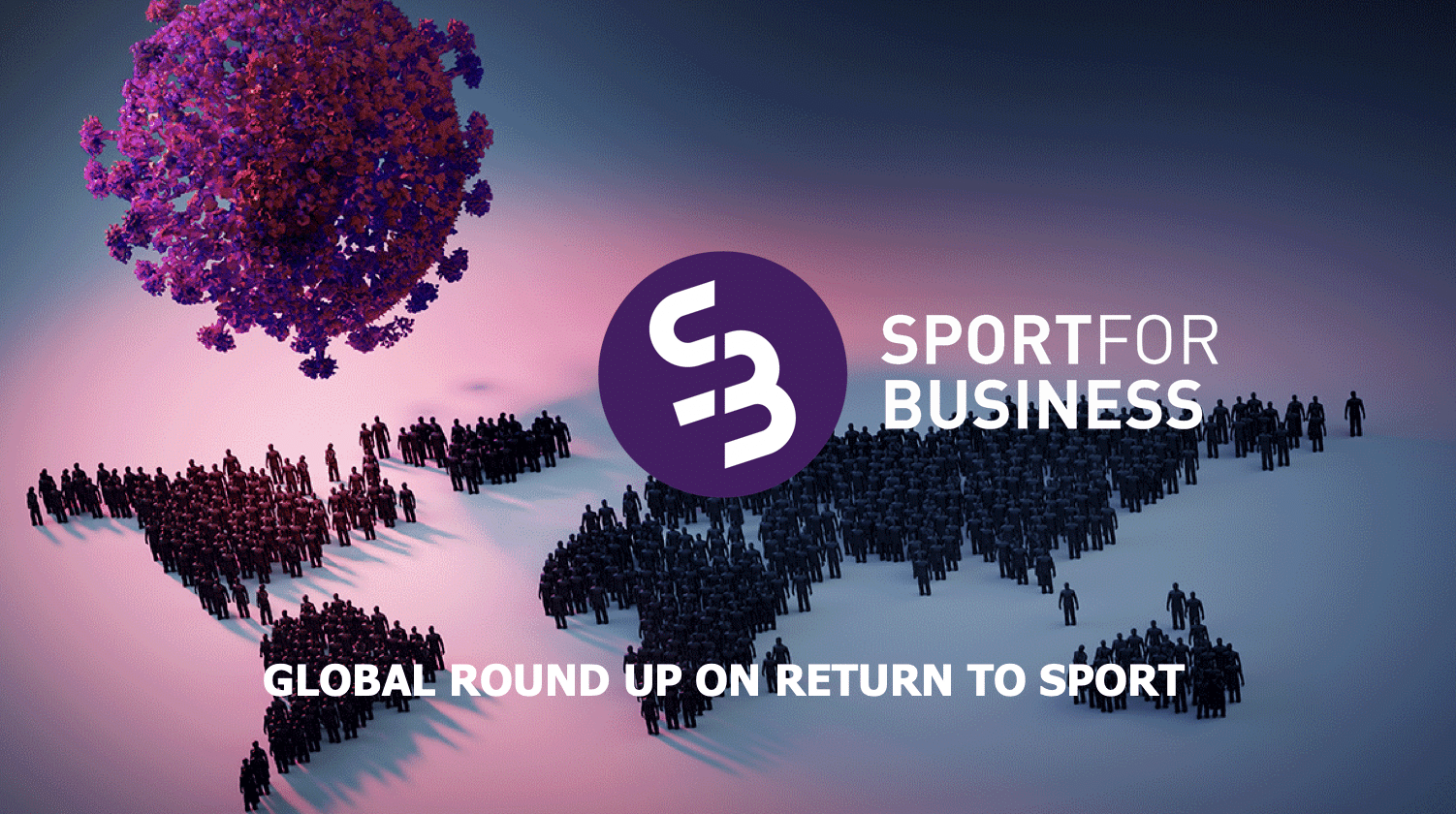 Each morning over the coming weeks and months we will bring you a daily summary of how sport is handling a return to activity in the wake of Covid-19.
BASKETBALL
The NBA is exploring a plan to conclude their season at Disneyworld in Florida.  Teams would stay on-site throughout however long the conclusion of the regular season would take and play all games in a campus environment at the Magic Kingdom.
The sport is in the spotlight with the success of The Last Dance documentary on Michael Jordan and the Chicago Bulls, a joint venture between Netflix and ESPN which is now wholly owned by the Disney Corporation.
Las Vegas and the Bahamas are also under consideration for a similar style Campus wrap up of the season.  Tough Life.
FORMULA 1
Liberty Media, the owners of Formula 1 are understood to be close to announcing an eight-race schedule to get the season underway in Europe.
The plan is to have two races in Austria, starting on July 5th, then two more, one week apart at Silverstone, if Britain grants an exemption to current quarantine restrictions, then Budapest, Hockenheim, Spa and Monza.
All the races are expected to take place behind closed doors with no spectators.
CYCLING
The 2020 Prudential Ride London festival of cycling has been cancelled. The decision was taken by London authorities after engagement with partners involved in the planning of the event.
The eighth edition of the festival of cycling was scheduled to take place on the weekend of 15 and 16 August and feature four mass participation events: the Prudential Ride London-Surrey 19, 46 and 100 sportives, plus the Prudential Ride London FreeCycle, a free-for-all event that invites cyclists to pedal around seven miles of traffic-free roads in central London.
The festival was also due to feature two professional races: the UCI World Tour Prudential RideLondon-Surrey Classic and Prudential Ride London Classique, in addition to the Prudential Ride London Cycling Show at ExCeL London and the Brompton World Championship Final.
Todays Headlines: Racing Awards Major TV Deal 
Todays Headlines: Sponsorship Study Reveals Backing for Sponsors Supporting Sport
Today's Headlines: Lions Make Key Appointments
This Weeks Live Session: Five CEOs on Lessons from Return to Action Join
Check out our Live Sessions and Events coming up on Sport for Business
"Fair play you are doing a brilliant job of keeping us all informed and motivated"