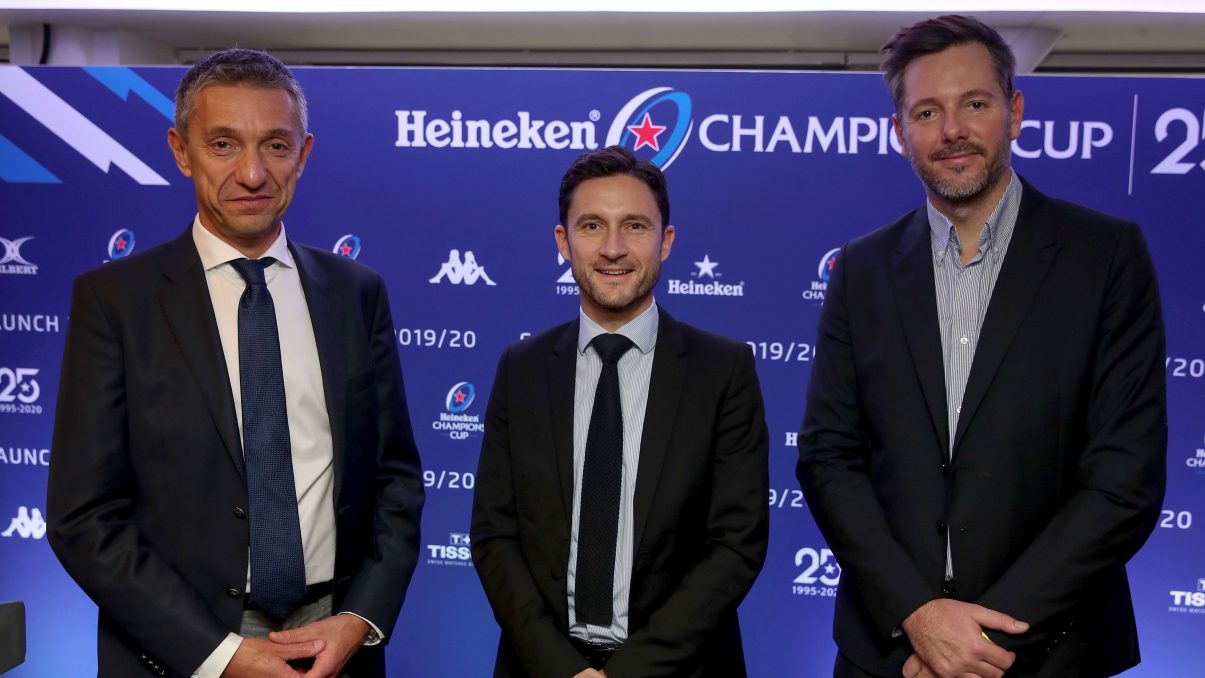 Kappa has become the latest commercial partner of European Professional Club Rugby with a new three year deal as the Official Technical Apparel Partner of European club rugby tournaments.
The Italian brand will supply match officials kit for the Heineken Champions Cup and European Rugby Challenge Cup, as well as apparel for EPCR staff and various other organisational purposes, for the next three years until the end of the 2021/22 season.
The partnership sees Kappa join leading global beer brand Heineken, Tissot, the Financial Times and Gilbert as part of EPCR's commercial portfolio.
Kappa will be producing a line of clothing branded for European club rugby tournaments which will be available to the general public through an online store and on-site at selected matches throughout the season.
The announcement was made yesterday at the launch of the 25th season of the Heineken Cup which took place in Cardiff, home of the first final back in 1996.
All four Irish provinces are involved in the group stage again this year with Munster facing the reigning Champions Saracens who missed the launch yesterday due to a controversy surrounding alleged breaches of the Premiership Salary regulations.
Viewing figures for the Heineken Champions Cup increased by over 40% in the United Kingdom during 2018/19 with Channel 4 providing free-to-air live action from one match per weekend to supplement the comprehensive coverage of BT Sport. Free to air coverage od one match per weekend is provided in Ireland by Virgin media, adding to their rights to the Guinness Six Nations.
"Kappa is one of the leading brands in sportswear and lifestyle worldwide, so to have match officials kitted out in high-quality attire in the Heineken Champions Cup and Challenge Cup is both an exciting prospect and a highly appropriate partnership," said EPCR CEO, Vincent Gaillard.
"This new partnership between Kappa and EPCR is intended to strengthen our rugby presence in Europe and, more specifically, in the United Kingdom," added Rémi Garnier, Director of Sport Division of Kappa Europe.
"We already have a strong presence in France with nine professional clubs, so the idea is to bring our know-how on a larger scale and to establish a long-term presence throughout Europe."

Image credit: EPCR