Chris Kitchen's appointment as CEO of Triathlon Ireland earlier this year was a real statement of intent for an organisation that is planning for strong growth over the next five years.
He came to Ireland with a strong pedigree in the sport having played key strategic roles in lifting Triathlon in Britain to being a sport which was professionally run, development focused and producing medal winners at the London Olympics.
"Triathlon is a growth sport all around the world and Ireland is no different," he told Sport for Business in the first of our Leaders in Sport series of interviews.
Triathlon Ireland is one of the organisations yet to look at a move towards Sport HQ but nestled at the foot of the Sugar Loaf in County Wicklow, you can begin to see the reason why this is not on the short term agenda, at least not when such a natural training environment can be reached within minutes.
"Our membership is growing year on year and the sport was boosted again by London 2012."
"The Olympic cycle is important to us.  It was the debut on the Olympic Programme at Sydney in 2000 that really made the sport into the mass participation activity it has become today.  Prior to that it was heavily centred on Ironman and the massive endurance challenge that is."
"Today most of our focus is on building accessibility to the sport."

"There is no question it is physically demanding but at least people can now try in a variety of lesser formats and not have to go straight into what can be a very big commitment in terms of training."
"We have benefitted from a rise in interest in cycling and general fitness through swimming and running, perhaps appealing more to those who prefer to mix up their routines and avoid a single sport focus."
"The ability to race competitively in 5 year age bands has also been a huge boost towards keeping people involved."
"This applies all the way up to World Championship level and Ireland has 400 competitors signed up for the UTI World Championships in London this year."
"That is 400 individuals each having the opportunity to represent their country in a world event.  It is a huge honour and privilege and very few other sports can offer that."
"There is no question it is an attraction and while other sports have to fund teams participation in international events, Triathlon relies more on the individual covering their own costs.  Our role is to provide back up and resource to help but it is down to them in terms of commitment physically and financially.
"The age band structure is important too when it comes to talent transfer of individuals who have been competitive in a team or individual sport but maybe did not fulfil all their ambitions and want to use the skills and the focus they have within another area."
"We welcome competitors from all sports be they one of our three core elements of swimming , running and cycling, or from the broader sporting community."

"The growth of triathlon relays is helping as well in terms of introducing people to the sport that might otherwise have looked daunting.  Relay will be on the Commonwealth Games programme for the first time in 2014 and is an area of growth here and further afield."
"We are also focused on bringing kids in and have run some great talent ID days around the country.  Last year we jointly hosted a Tata Kids of Steel day in Northern Ireland and the event was hugely popular."
"We have Regional Development Officers in place to bring the sport into schools and through events like our 'Splash and Dash' we will involve kids and then parents in a virtuous circle of participation and support much as is enjoyed across Ireland in more established sports."
"In terms of commercial partnerships Europcar has been a great addition in the past few months."
"They provide vehicle support for our teams and are supporting a series of events near their own locations around the country.  The vehicle wraps are a great promotional tool for us and it is a key partnership that we will develop together."
"Our two other key partnerships are with Vodafone and Kinetica."
"Each year we sit down to look at ways in which we can innovate and develop a partnership.  The exciting element of this year with Vodafone is their integration of the sport with their own employees.  There is a team of 120 based in Sandyford that are targeting participation in the Dublin City Triathlon in August and training for it as a group."
"We have helped with training resources and bringing our coaches to help the team to gear up.  It's a real example of a granular way in which we can help internally as well as building relationships between sponsor and our enviable demographic of members and participants."
"Kinetica was founded at the time of its coming on board with us and its growth has mirrored ours.  It is a developing brand and we are aligning ourselves to that through developing greater involvement in coaching programmes and highlighting the nutrition and recovery benefits in different ways."
"Like any partnership the key is in dialogue and communication, just as it is with our partners in terms of events around the country.  The closer we work together the stronger we all become."

Over the coming twelve months Triathlon Ireland will be looking to build on a strong relationship with Paralympics Ireland.
"Paratriathlon will feature on the programme for the first time at Rio in 2016 and we want to be part of the success story that Ireland enjoyed across all the Paralympic sports in London."
"Bringing a sponsor into this area is a key focus, as is developing a range of member services in health, wellbeing and insurance."
Transitions are important in Triathlon and the governing body is handling the same commercial challenge of transition from minority to mainstream with confidence.  Developing at both ends of the age spectrum is key to its future growth and appears to be in very safe hands.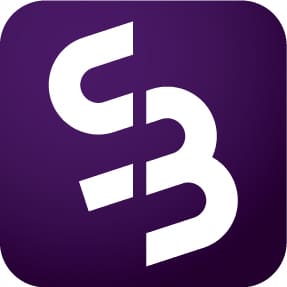 Read more about Triathlon on Sport for Business
Contact us today if you would like your organisation to feature in our Leaders in Sport series
Sign up for our free Daily News Digest on the commercial world of sport


Sport for Business is a subscription based community that develops innovative ideas to bring sport and business closer together with many mutual benefits.
Sports organisations and businesses can avail of membership of Sport for Business for a monthly subscription that costs between €25 and €90, depending on size.
In return you get unique intelligence and analysis of the commercial world of Irish sport; a monthly programme of networking events enabling them to connect with sporting and business leaders and a platform to showcase your projects in sport. Click here to find out more.
Sport for Business articles are free to view for a time limited period before being added to our comprehensive archive of over 1000 articles on the commercial world of Irish sport.