Michael Collins is the Project Lead for Participation Programmes and the National Anti-Doping Officer for Triathlon Ireland.
He joined the National Governing Body in 2017 having graduated from Technological University of Dublin with a BSc. Honours degree in Sport and Leisure Management.
Through his time with the organisation to date, he has been involved as a key member of the team for numerous programmes including the Tri Heroes Schools Programme which was a new Primary Schools initiative running in conjunction with the primary school PE curriculum that introduces students to the sports of Swimming, Cycling and Running.
The programme has now seen over 3,000 students introduced to triathlon over the past 3 years, helping to build on the future of a sport that has grown significantly over the past decade and which attracted BMW as it's main partner in a substantial deal in 2018.
Collins was recently appointed to an additional role as Triathlon Ireland's National Anti-Doping Officer and during this process has also successfully graduated from the Law Society of Ireland with a Diploma in Sports Law.
He is also leading on an innovative participation project, opening access routes into the sport through an eSports and indoor based Duathlon Programme planned for delivery later this year. Following a successful pilot series of this programme, the end goal is to implement an indoor and virtual series of races within the Triathlon Ireland Race Calendar.
*******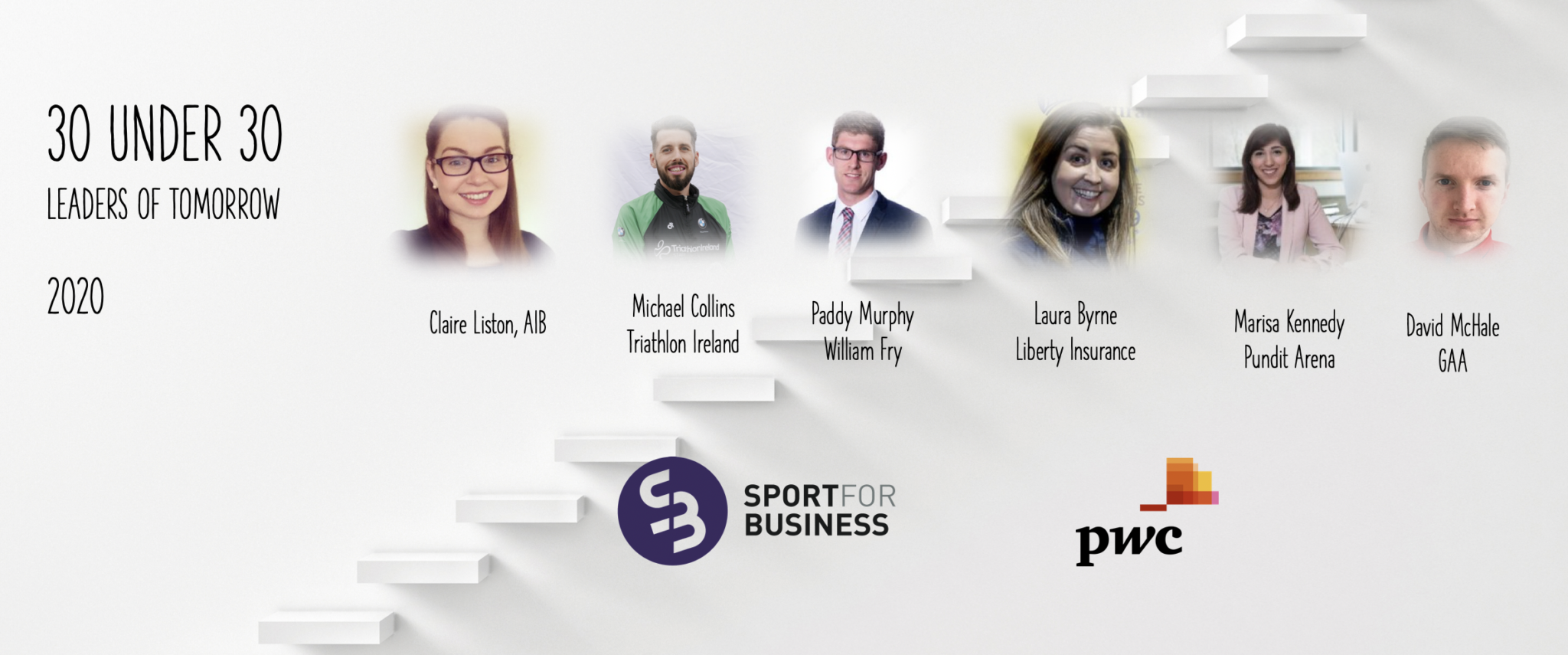 Sport for Business 30 Under 30 – The Class of 2019
Sport for Business 30 Under 30 – The Class of 2018
Sport for Business Young Leaders – The Class of 2016
*******
Do you know someone that has risen quickly through a career in sports administration, sponsorship or other areas where sport and business crossover that you believe deserves recognition?
We want to hear from you.
The criteria for submission is that the person should be working within the sports industry, or in a sponsorship or agency capacity that is bringing sport to life, and that they should be born in or after 1990.
The list will build up over the coming weeks and we will gather as a group in May of this year to meet with alumni from previous years and to further the creation of a network of people making a real difference within our industry.
The nomination process is simple. Contact us today, quoting 30 under 30 in the subject line, with a name and a few lines on why you or they could be one of our 30 Under 30 for 2020.
Image credit: Sport for Business