It is always one of the most popular series we run through the year and our listing of 30 Under 30 Young leaders of Tomorrow for 2021, in association with our friends at PwC, starts on March 1st.
Our ambition is the creation of a network of people making a real difference within our industry.
Over the past four years, we have highlighted 100 individuals as part of the 30 Under 30 initiative and here we have taken a look back on who they are and where they have gone so far in their careers.
They are an impressive list.
********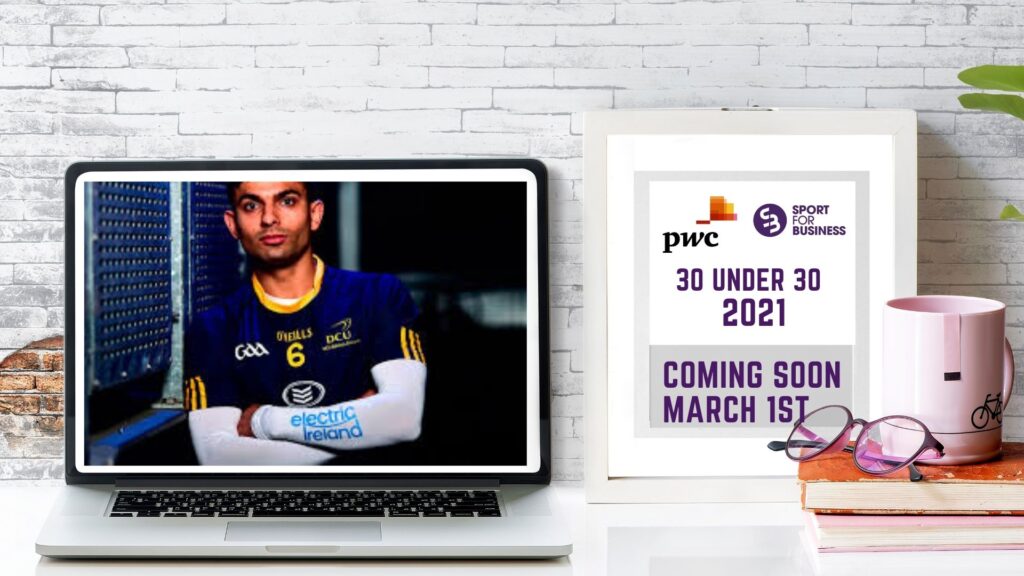 Shairoze Akram 2020
Shairoze was a 23-year-old final year student studying sports science and health in DCU, when nominated by the President of the Gaelic Players Association Tom Parsons in 2020.
He graduated in 2020 and is now studying for a Masters in Business and Entrepreneurship at TU Dublin.
In 2018 he also set up a sports apparel company called Game Ready Gear Ltd with Parsons and fellow Mayo footballer Cian Hanley.
Akram became the first Pakistan born player to win an All Ireland medal which he did with the Mayo U21 team in 2016.
He has also spent time as an S&C Coach during an internship with Tennis Ireland and was the PRO for the DCU GAA Academy this season.
Ryan Bailey 2018
Ryan was working as a reporter for The42.ie when nominated for the list in 2018.  In October 2019 he moved over to become part of the media and communications team at the IRFU.
Bailey went to St Andrew's College and graduated from Griffith College with a BA in Journalism and Visual Studies.  While there he won two national student journalism awards, marking him out as a talent for the future.
After graduation he freelanced for Cricinfo, Extratime.ie and others in order to build what became an impressive body of work, before becoming a staff writer with The 42 in 2014, and then moving into the comms world.
Richard Barrett 2019
Richard is the Co-Founder of Pundit Arena and worked there as Chief Operating Officer before exiting in 2020 and moving to xSellco as Content Strategist and Studio Manager.
He has gathered a raft of awards for entrepreneurship down the years.  He has also been chairman of UCC's Collingwood Cup winning soccer team and retains a deep affinity with his alma mater.
He earned a Bachelor of Education degree from there in 2012 and spent two years as an Irish and PE teacher at St Patrick's College in Cork but he was keen to test what would prove to be a talent in journalism and business. An injury that left him in a wheelchair for two months in 2012 gave him the motivation to set up Sport is Everything and then Pundit Arena.
He met fellow Co-Founder Ross O'Dwyer on an Ignite programme run by UCC and together they combined their ideas on publishing and sport which was to become Pundit Arena.
His co-written biography of MMA Fighter turned political activist Paddy Holohan was published in October 2019.
Chris Best 2019
Chris was on the Sponsorship and Marketing team at Aviva, when nominated for the list in 2019.  He then joined Pro14 Rugby where he leads on Brand Partnerships and strategy.
He joined Aviva in January 2018 following spells as an intern with Golf's European Tour and World Rugby. As part of the World Rugby team, he played an important role in delivering the 2017 World Rugby Awards in Monaco.   As a member of the partnerships team at the European Tour, he worked with brands such as Rolex, BMW & Emirates.
He was a later arrival to sport having achieved a BA degree in Geography, Planning and Environmental Science from UCD and then a Masters in Real Estate Finance at Cass Business School in London.
Two years in the commercial real estate environment was enough though before he decided to follow his passion and pursue a career in Sport.
Gordon Britchfield   2018
Gordon was Sponsorship and Marketing Manager at eir and when nominated for the list in 2018.  He left to join RugbyPass and was involved in the Rugby World Cup of 2019 before joining Journal Media as an Account Director in 2020.
Originally from County Clare, Britchfield qualified from Limerick Institute of Technology with a first-class honours degree in Business Studies and Sports Management.
He has become a podcaster bringing an Irish slant to American football and is always fun to talk to.
Hayley Burke 2018
Hayley is the Para-Swimming Operations Manager at Paralympics Ireland.
She manages the high-performance swim programme, coordinating the development programme as well as continuing on her coaching role with the para-swim team preparing for the Tokyo Paralympic Games.
She joined the organisation in February 2015, having previously worked as a volunteer for the Swim Team as a coach since 2011.  Burke was part of the Irish team at the London 2012 Games, which saw the swim team win two gold medals.
A Level 3 coach, she was a swimmer of note herself with a 9th and 11th place finish at the European Youth Olympics in 2003, she is an Irish Senior Relay Record holder and also coaches the National Aquatic Centre swim team in her spare time.
Laura Byrne 2020
Laura is the Brand Strategy Manager within Liberty Insurance. She played a key role in the 2019 Camogie All-Star Tour that travelled to New York and also activated the Camogie Made Us grassroots campaign which promoted the important role of coaches within Camogie.
She began her career in Lidl working on the launch and activation of Lidl's Ladies Gaelic Football sponsorship before moving to the United Arab Emirates where she spent a year marketing the FIFA Club World Cup and the AFC Asian Cup.
During this time she also rolled out the Asian Football Confederation's It's My Game' initiative to encourage more women to participate in sport in a range of functions from participation and coaching to pursuing careers in the area and attending sporting events.
As a CV across sports sponsorship and with particular relevance to Women's sport, Byrne's story so far is hard to beat.
She is a graduate of NUI Galway, where she earned a Bachelor of Commerce degree and a Masters in Marketing Practice.
Paul Byrne 2020
Paul Byrne is the Head of Athletics at Dublin City University having moved over from a position as Regional Development Officer at Athletics Ireland in October 2019.
Byrne represented Ireland at Senior and underage level during a distinguished career on the track, specialising at 400 metres hurdles.
The Laois native is the third-fastest Irishman to have raced in that discipline and has transitioned well from competing at the highest level into his coaching and development roles.
He was a Sky Sports athlete mentor during the run of that initiative between 2016 and 2017 and also worked with Intersport Elverys in the past.
Byrne studied at DCU in Environmental Science and earned a Masters Degree in Sports Performance from the University of Limerick in 2018.
Jack Cantillon 2020
Jack Cantillon is a solicitor with Linklaters in London and is also the head of Syndicates Racing here in Ireland.
He came to prominence through the period of 2020's first lockdown with a series of YouTube sessions highlighting areas of the horse racing profession.
He has served two terms as a Congressional intern in Washington and is currently a member of the Young Leaders Board at the Ireland Funds.
In 2013, while studying at Trinity College Dublin he founded the Spin 103.8 Student Raceday which has set the template for many more around the country.
He is qualified as an Attorney in New York and a Solicitor in England and Wales.
In January 2019 he founded Syndicates Racing, bringing the potential of racehorse ownership to a larger market through selling individual shares of 100 in each of the horse they buy and creating a sense of community through communication, merchandise and enthusiasm.
Paddy Carberry 2018
Paddy Carberry was a key member of the sponsorship team at Vodafone Ireland when nominated for the list in 2018. He joined Diageo in November of that year where he is the Sponsorship and Brand Manager, heavily involved in the Guinness Rugby partnerships and Carlsberg's partnership with the FAI.
He was part of the Team Vodafone that won three awards at the prestigious European Sponsorship Awards in 2018 for the #TeamofUs and Centre Stage sponsorship platforms.
Carberry was with Vodafone for four years having joined as part of their graduate programme after completing a primary degree in DCU in Journalism and Irish followed by a Business Masters in Next Generation Management.
Blánaid Carney 2020
Blánaid is the GAA's National Health and Wellbeing Coordinator, a member of the Community and Health Department in Croke Park.
She leads out on major National Health Promotion Campaigns within the Organisation, having joined the GAA in November 2019 after previously working as The Sports Hub Coordinator with the Cavan Local Sports Partnership and as a research assistant at Trinity College Dublin.
She also serves as the Healthy Ireland County Coordinator for her native Leitrim.
Carney graduated from Dublin City University with a BSc (hons) in Health and Society in 2015 before going on to complete a Master's Degree in Physical Activity and Public Health at the University of Ulster.
She has also represented her Club, County and Province on the World Stage as an Irish Dancer.
John Clare 2019
John was nominated for the list in 2019 while a Senior Account Executive with Legacy Communications. In August of that year, he joined Titan Experience where he has forged a strong reputation as a committed and effective Account Manager.
John graduated from Waterford Institute of Technology with a Degree in Business and Recreation Sports management before returning to education and completing the UCD Masters in Sport and Exercise Management in 2017.
He has a role working on spectator services with UEFA for the Euro Finals in Dublin, now all we need are spectators.
Michael Collins 2020
Michael is the Project Lead for Participation Programmes and the National Anti-Doping Officer for Triathlon Ireland.
He joined the National Governing Body in 2017 having graduated from the Technological University of Dublin with a BSc. Honours degree in Sport and Leisure Management.
Michael was appointed last year to an additional role as Triathlon Ireland's National Anti-Doping Officer and during this process has also successfully graduated from the Law Society of Ireland with a Diploma in Sports Law.
Sinéad Conroy  2019
Sinéad is the Business Services and Development Manager at the Federation of Irish Sport.
As part of her duties, Conroy manages the relations, services and communications with the Federation's member organisations. Her other responsibility lies in business development, to include group purchasing and shared services, facilitating peer networks and supporting the development of the commercial programme.
Sinéad holds an honours degree in Commerce from University College Dublin and completed a Masters in Business Administration and Finance from the National College of Ireland in early 2021.
Joseph Cronin  2018
Joseph joined the list in 2018 when he was a Commercial executive with Guinness PRO14 Rugby.  In early 2019 he moved on to a sales role in Salesforce.
Joseph earned his primary degree in Law from Griffith College before switching to do a Masters in Advertising at Dublin Institute of Technology and spending three years at Javelin Advertising
Sarah Crowe 2018
Sarah joined the list in 2018 as a key player in the project at the Confederation of Irish Golf which brought the Irish Ladies Golf Union and the Golfing Union of Ireland together as a  single governing body for the sport, Golf Ireland.
After the completion of that project, she joined the wonderful sounding Jelly Belly Candy Company where she is now the Customer Service Manager.
A graduate in Politics and Public Administration from the University of Limerick she spent time working at the European Parliament and in public affairs with Edelman in Brussels.
Andrew Cunneen 2020
Andrew is a Data Editor working at Stats Perform in Limerick where he is responsible for content across a number of channels including those of Opta.
He also works as a freelance columnist with The42.ie, Paddy Power and other outlets.
A graduate in New media and English from the University of Limerick in 2015, Cunneen has been at Stats Perform since they opened their Limerick office in 2018, originally as a research analyst before stepping up to his current position this month.
He is also a contributor across various Irish media on US Sport.
Lorna Danaher  2020
Lorna is a Senior Sponsorship Executive with Energia.
She joined the company in July 2019 from C&C Group where she had been a member of the team responsible for managing Bulmers sponsorship of the Cheltenham Gold Cup as well as the partnership between Tipperary Water and the Irish Men's Touch Rugby Team, among a host of other brand sponsorships within the Group.
Since moving to Energia she has been the driving force behind the Energia AIL partnership, helping to raise the profile of the domestic Rugby league through media activations and social campaigns, as well as launching the first Energia AIL app.
She has been heavily involved in the Power Behind Irish Rugby campaign which won Best Use of Insight at the 2021 European Sponsorship Awards.
Lorna has a degree in Business and Law from UCD as well as an International Marketing Masters from the Smurfit Business School. We understand that when she is not obsessing about rugby, she's busy in the boxing gym and being a quiz nerd.
Pierce Dargan 2020
Pierce Dargan is the Founder and CEO of Equine MediRecord, an online app serving the equine industry and which has won a host of awards.
The Kildare native has also been behind the establishment of Secret Street Tours, a not for profit initiative helping homeless people towards a path of independent living.
He attended Blackrock College in Dublin where he played rugby and was captain of the Judo team before going on to found the Blackrock Alumni Racing Syndicate that has horses in training with Joseph O'Brien and has had a winner at Leopardstown Racecourse.
Equine MediRecord won the Number One Draft Pick Awards at the 2017 One Xero Conference in Dublin and Best Use of Mobile at the Energia Digital media Awards in 2018.
A Graduate in International Politics and History from Trinity College in Dublin, he also earned a Masters in Management from the same college in 2017.
Aisling Delaney 2018
Aisling joined the list in 2018 when she was the Events and Sponsorship Manager with PRO14 Rugby.  Later that year she moved over as Creative Experience and Events manager at Electric Ireland and last December she moved over to Employee Engagement and Communications.
She graduated from University College Dublin with a BSc in Sports Management during which time a work placement opportunity with the FAI led to a full-time role.
As a Sponsorship and Marketing Executive, she worked on the UEFA Europa League Final at Aviva Stadium while also working with brands such as 3, Carlsberg, Ford, Aviva and Lucozade Sport on activating their sponsorship rights.
After returning from travelling to Australia, she joined Wilson Hartnell's Sport's Practice in September 2015, working across key accounts including Guinness, Electric Ireland, Carlsberg, An Post as well as with a number of rights holders such as Swim Ireland, Ireland Active and the Irish Sailing Association.
Orla Devlin 2016
Orla joined the list in our first intake back in 2016 when she was General Manager of Simply Golf.  Her education background was a Masters in Finance and Capital Markets from DCU and she has subsequently moved out of the sporting arena to take up a position as a Corporate Finance Manager at Focus Capital Partners.
Eamon Donoghue 2018
Eamon is a journalist and GAA columnist for the Irish Times.  He joined the list in 2018 as part of a new wave of media familiar with the world of data. He has penned a weekly GAA statistics column, changing the way the newspaper and other media outlets analyse the sport.  In 2019 he made his debut as an Analyst on eir sport.
As a traditional reporter, he has covered numerous major sporting stories from the Clare GAA fallout in 2015 to the origins of Iceland's Viking thunderclap at Euro 2016
It is though for his curiosity in data journalism that he primarily earns his play in this list, looking behind the numbers with features on how many inter-county players face long commutes and how many clubs have taken up the month of April for club fixtures.
He graduated with a degree in journalism from DCU in 2014.
Eoin Doyle 2019
Eoin is the Digital and Social media Manager at Sheffield United in the English Premiership, a position he stepped up to after appearing on our list in 2019 having joined the club a year before.
Doyle completed his Degree in International Business at Waterford Institute of Technology in 2018 and joined Sheffield United straight away.  He had previously served as a marketing intern at Huddersfield United while studying.
He was nominated by his manager at the club at the time Emma Kirk who said that "Eoin has been pivotal in the enhancement of our club's digital marketing outputs, increasing our engagement and followers across social media dramatically over the past 11 months."
"As well as being recognised by his peers for his creativity and determination, we are also witnessing great feedback from supporters about the clubs much improved social media content largely produced by Eoin. Eoin's ability to apply his knowledge of both sport and best practice marketing has taken the clubs content up to a whole new level."
Pippa Doyle  2018
Pippa is a key member of the Sponsorship team at Littlewoods Ireland and has been responsible for the brand's engagement through its successful partnership with the All Ireland Hurling Championship and the Littlewoods Camogie National Leagues.  She was nominated for this list in 2018.  In 2020 She led the team to a European Sponsorship Award for best use of Social Media.
Having graduated with a Degree in Communications from Dublin City University, Doyle returned to education to secure a first-class Masters in Communications and Journalism from Griffith College in 2016.
That has served her well in delivering the #StyleofPlay content across social media and the storytelling and character-building activity on Littlewood's owned channels over the past number of years.
Julian Eberle 2020
Julian Eberle is the Co-Founder and Chief Technology Officer of Output Sports.  He joined the list in 2020.
The company gained a commercialisation grant from Enterprise Ireland in 2018 and Eberle has led the company's software development from that point.
They make a single wearable device that tracks and analyses multiple components of athletic performance.  They completed a seed funding round of €1.3 million last year including investment from a number of Leinster Rugby Players.
Having gained a first-class honours degree in Science and Theoretical physics from UCD in 2014, he worked for four years in the Data and Analytics division of Citi in Dublin, rising to become Assistant Vice President before leaving to pursue the Output idea alongside Martin O'Reilly and Darragh Whelan.
Aside from his technical expertise, Eberle has also represented Ireland in Olympic Handball.
Sophie Eustace 2018
Sophie joined the list in 2018 when she was a Senior Account Executive at Wilson Hartnell PR.  While there she managed communications for the Irish Olympic team at the 2018 Winter Olympic Games in South Korea.
That kind of experience must have whetted her appetite for adventure because in March 2020 she became a Communications Specialist for Red Bull, where she has shone.
She studied at UCD before gaining a Masters in Public Relations from the Dublin Institute of Technology and joined Wilson Hartnell in 2015.
She is an accomplished rower, acting as Cox for the Men's Intermediate Crew at Commercials Rowing Club where she also serves as Honorary Secretary.
Rebecca Evans  2020
Rebecca has gone from an Athlete and Sponsorship Manager at Line Up Sports when she joined the list to Head of Partnerships and Athlete Management at the agency.
She joined there after 5 years of working in marketing and sponsorship roles including a period with Wilson Hartnell where she worked on some of the biggest sponsorships and sporting events in the country including the Guinness Six Nations, The 148th Open at Royal Portrush and FBD's Team Ireland sponsorship.
Evans now works alongside some of Ireland's top sporting talent, managing their commercial activity away from the pitch. The players on the roster include Jordan Larmour, Kellie Harrington, Rob Kearney, Rachael Blackmore and Evan's Sister Nikki.
As well as working on the athlete side, Evans also works closely with brands advising them on how best to activate and utilise sponsorship including Park Developments and the Irish Women's Hockey team, Revive Active and the National Dairy Council.
Having studied at University College Dublin where she earned a Bachelor of Commerce Degree, Evans went on to graduate with a Masters in Digital Marketing at UCD's Michael Smurfit Graduate Business School in 2015. She continues to play top-division hockey with EY Hockey League side Old Alex.
Judith Faherty 2020
Judith is a Journalist with the Irish Field Newspaper and Assistant Editor of the Dublin Horse Show Magazine.
Starting as an intern in November 2015, she was quickly offered a full-time role. She specialises in reporting on international sport horse events and has travelled the world covering competitions from the 2018 World Championships in North Carolina USA, the 2019 FEI European Championships in The Netherlands and was on course to cover the Tokyo Olympic Games this summer, hopefully an assignment merely postponed by twelve months.
She writes weekly features and news stories and creates video content for the newspaper and its online platforms.
A native of Galway, she graduated from the University of Limerick with a BA degree in Journalism and New Media.
Ruth Fahy 2018
Ruth Fahy has been a vocal advocate of Women's football in Ireland, a regular media commentator and had just started working as a solicitor trainee at William Fry having been forced to give up playing when she was nominated for the list in 2018.
The following year she was co-commentator for RTÉ alongside George Hamilton at the FIFA Women's World Cup in France.
As a player, Fahy played for Castlebar, Galway United and Wexford Youths and represented Ireland at the World University Games.  While playing she studied law at the University of Limerick and Nottingham Trent University as well as earning a degree in Human Nutrition at Dublin Institute of Technology.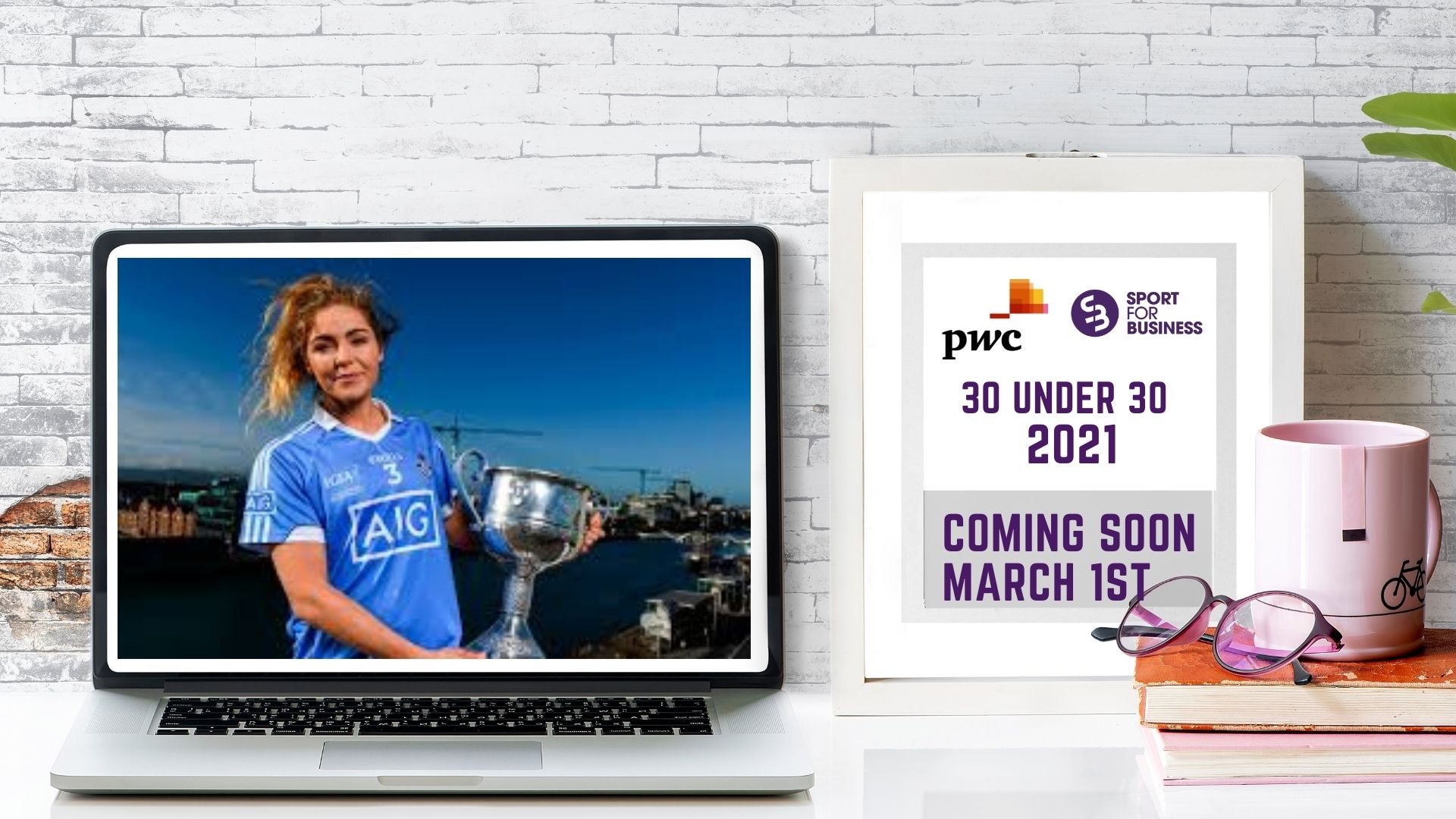 Sinead Finnegan 2016
Sinead Finnegan was nominated for the list in 2016 when she was working in PR with Teneo and starring for the Dublin Ladies Football team.
After taking part in the Sport for Business and AIG Game Changers network she switched career paths and returned to college studying to become a teacher at DCU St Pats.
She featured prominently in the Blues Sisters documentary about the team and has appeared in AIG content looking at how far the Dublin team have come.
Paul Flynn 2016
Paul was nominated in 2016 when he had just joined Lincoln Recruitment after an early career with Aer Lingus.
The All Ireland winning footballer became CEO of the Gaelic Players Association in September 2018 and has overseen the negotiation of a new partnership between the Players group and the GAA, as well as navigating Covid-19's impact on sport.
He has also been a key player in the merger of the Men's and Women's Players Association.
He stepped down from the CEO role to take up a new opportunity early in 2021 and no doubt his career will continue to fly.
Aisling Fox 2018
Aisling was nominated for the list in 2018 when a senior digital marketing executive at AIG.  She worked closely on the company's sponsorship activations.
In 2019 she moved to a London agency Blue Robot where she was providing brand strategy work for Twitter.
In August of 2020, she moved to Matheson as a Digital Marketing Executive.
Originally from Leitrim, she completed a Masters Degree in International Marketing with Consumer Psychology from Heriot-Watt University in Edinburgh and had previous spells working in marketing with Smith and Wollensky in Boston and In the Company of Huskies in Dublin.
Aaron Gallagher 2019
Aaron joined the list in 2019 as a sports journalist on The42.ie.  In October he left to work as a Digital Executive with Ryanair but has since returned to DCU to complete a doctorate, focusing on sports communication and digital media.
He was named as National Press Journalist of the Year at the 2018 Student Media Awards, having graduated with a BA in Journalism the previous year.  He joined The42.ie following an internship but continued his learning with a Masters Degree in Social Media Communication, also from DCU.
His dissertation was on the impact of social media on the working life of Journalists.
Hugh Gallagher  2018
Hugh was nominated in 2018 as the Head of Sport at Web Summit. After successfully leading the Web Summit content division for two years, he transitioned to his true passion in life, sport, as Head of Sport across Web Summit events in North America, Europe and Asia.
Since assuming this role in 2016 he has worked with the CEO's of Liverpool, Ajax and the San Francisco 49ers and noted sports stars such as Rio Ferdinand, Ronaldinho, Brett Favre, Wladimir Klitschko and WWE's Triple H.
A Graduate in Business, Economics and Social Studies from Trinity College, Gallagher then went on to secure a Masters in Journalism from DCU and worked as a reporter on Raidío na Life, Newstalk and 98FM before joining Web Summit in 2014.
Maeve Galvin 2019
Maeve was nominated in 2019 as a Senior Sponsorship and PR Specialist at Electric Ireland.
She plays a key role in managing the Darkness into Light sponsorship that won the 2018 European Sponsorship of the Year as well as the brand partnership with the GAA Minor All Ireland Championships.
It was Galvin's idea to bring The Championship Haircut to life at Croke Park in 2018 and 2019 by erecting a barbers shop in the grounds of the stadium on the morning of the All-Ireland football and hurling finals.
She played underage hockey for Leinster and Camogie for Dublin before graduating with a Bachelor of Commerce degree from NUIG and a Masters in Communications, Advertising and PR from the University of Ulster.
Prior to joining Electric Ireland in 2018, she worked as an Account Director with Maximum Media managing the SportsJOE/AIB GAA partnership winning Best Podcast and Best Video awards at the Digital Media Awards.
Aileen Gaskin 2019
Aileen was nominated in 2019 when an Account Director with the Communications Clinic.  She was most closely involved in sport working on Team Ireland and the Olympic Federation as well as on the promotion of the Dubai Duty-Free Irish Open on behalf of the European Tour.
She was appointed as Head of Public relations at the firm in June of that same year.
She joined the company as an intern having qualified with a BA Degree in Public Relations from Dundalk Institute of Technology.
Jennifer Gleeson  2016
Jen was nominated in 206 for the work she did on bringing the Lidl sponsorship of the Ladies Gaelic Football Association.  Before joining the retail giant she had worked as a sponsorship manager with the GAA for four years and at Wilson Hartnell PR.
In 2017 she joined Diageo where she is currently the Brand Manager for Rockshore.
She graduated from UCD with a first-class honours degree in Social Science.
Sarah Gordon 2020
Sarah Gordon joined the list in 2020 as the Partnerships Manager for Lidl in Ireland and Northern Ireland.  In December last year, she stepped up as the marketing Campaigns Project Manager covering management of agency input and production of Lidl's award-winning campaigns.
She graduated from UCD with an Honours Degree in International German and Linguistics and has renewed her connection with the University by becoming an Alumni Advisory Board Member in November 2019.
As if that was not enough to keep her busy she is also an actress involved in musical theatre and is due to appear in the lead role of Noeleen in last summer's return of Copper Face Jacks The Musical at the Olympia Theatre, before Covid-19 hit.
Scott Graham 2018
Scott was nominated in 2018 while a consultant with the sports and sponsorship team at Teneo.  In August 2019 we joined Cycling Ireland where he is now the Marketing and Communications Manager.
He has extensive experience in mass participation sports across a variety of roles and as a participant himself. He is a competitive triathlete with two top 10 National Championship finishes and six Age Group National Championship medals.
Prior to his role in Teneo, he worked as a videographer on sports and travel shows for Irish and International TV stations and as Marketing and Sponsorship Manager with Triathlon Ireland.
He qualified from the Dublin Business School with a BA (Hons) in Marketing & Event Management and has gone on to study for a professional Management Qualification from the Institute of Commercial Management, and a Diploma in Sports law from the Law Society of Ireland.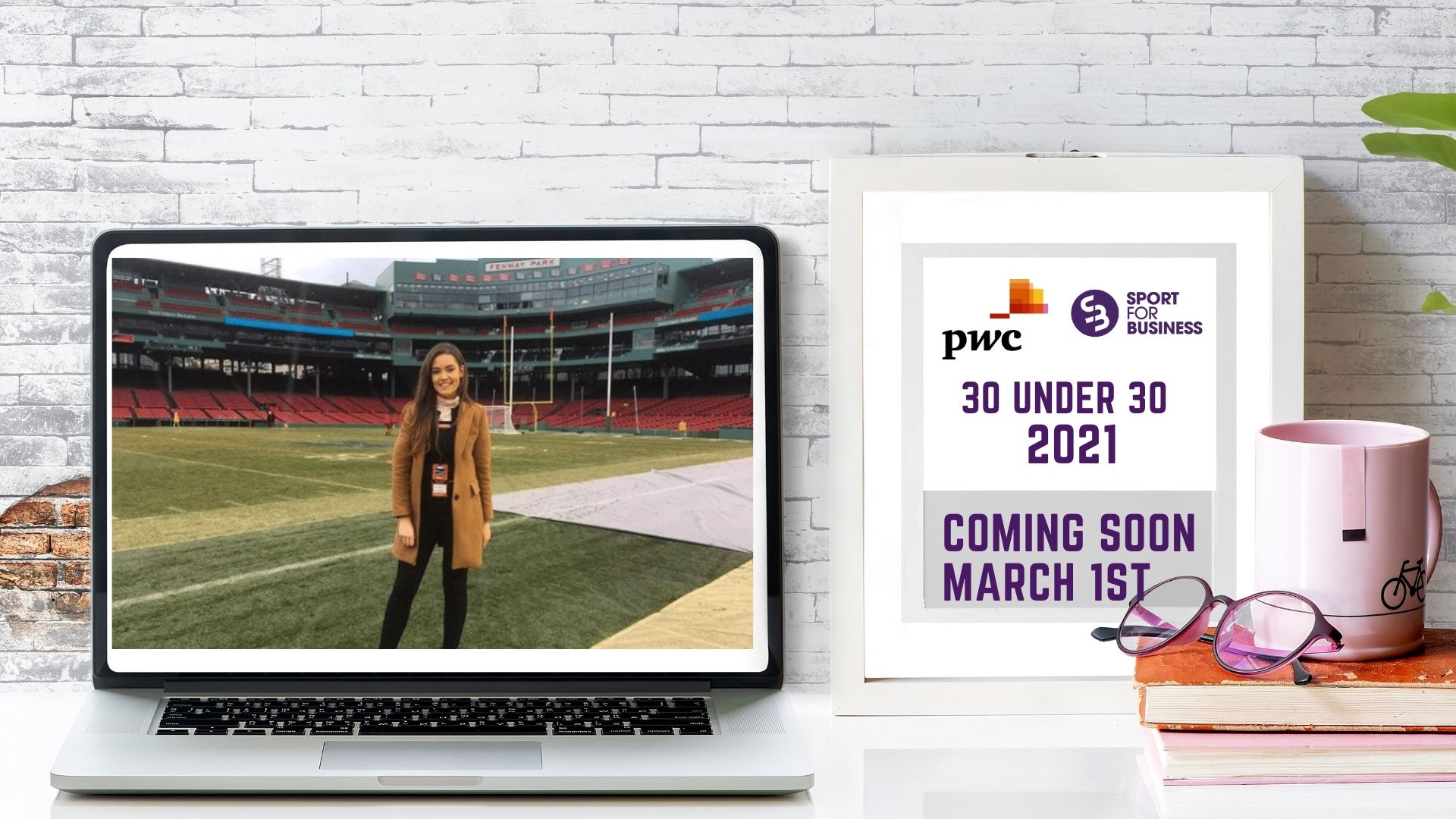 Philip Greene 2019
Philip is a Sponsorship Intelligence Manager at Core Sponsorship and was nominated for our list in 2019.
He played a key role in the development of the National Sponsorship index launched that year and has contributed to a number of strategic projects for many of the leading brands in the marketplace.
These have included projects for the GAA, Guinness PRO14, Munster Rugby, Horse Racing Ireland, SuperValu and KBC.
Outside of work, Phil is a passionate sports fan, keen writer and Twitter aficionado and was a co-host of the "Hurlers on the Ditch" podcast.
He was an active member of the Horse racing society at Trinity College Dublin from where he graduated in 2016 with a degree in Business, Economics and Social Studies.
Lauren Guilfoyle 2020
Lauren packs a lot in as a Chartered Physiotherapist, broadcaster and social media coordinator, and was nominated for our list in 2020.
She works on the physio side with Rugby Academy Ireland she is a broadcaster with a variety of media from Balls.ie and Red FM through to helping out on the 2 Johnnies Podcast, on Littlewoods Ireland coverage of Camogie and on a part-time basis working with the Camogie Association on its social media.
She is studying for a Masters in Sport, Exercise and Performance Psychology at the University of Limerick, where she graduated in 2016 with a degree in Physiotherapy
Ann Marie Guinan 2019
Ann Marie was a Client Relationship Manager at Future Ticketing when nominated for the list in 2019. In June 2020 she was promoted to become Country Manager for the expanding operation in the UK.
In 2018 she was awarded the PRO of the Year by the Camogie Association for her work in that role with Offaly Camogie, and where she has also been Vice-Captain of the Senior Team.
Guinan joined Future Ticketing in 2018 from a previous role with Kilbeggan Racecourse.  She has worked with Basketball Ireland, Gymnastics Ireland, Dundalk FC, Punchestown Racecourse, The National Aquatic Centre, Tattersalls International Horse Trials, Connacht Rugby, Virgin Media and others both in Ireland and the UK.
A graduate with a degree in media and Public Relations from the Institute of Technology in Carlow, Guinan has also been a contributor to the Sports Show on Midlands 103.
Amy Hacon 2020
Amy is a Senior Account Manager at Legacy Communications and was nominated for the list in 2020.
Originally from New Zealand, Hacon joined the Legacy team in May 2019 with a diverse range of experience in corporate and marketing communications.
She was working with Porter Novelli in Aukland when she decided to relocate to Dublin in 2018 and spent a year working with Drury Porter Novelli here before switching to Legacy.
She is a graduate of the University of Waikato, with a degree in Communications Studies, Public Relations and Management Communications.
Ross Hamilton  2018
Ross Hamilton was the Sports performance Development Officer at Trinity College Dublin when nominated in 2018. In May 2020 he left to become Science and Innovations Officer at Innovation Zed, a health solutions company in Dublin.
After completing a Natural Science degree in Trinity he focused on full-time sailing, competing for Ireland at three World Championships but narrowly missing out on London 2012.
He went back to college, completed a Masters Degree in Exercise Physiology and then joined Trinity where he managed elements of Talent ID, performance management and managing Trinity's Sports Scholarship Programme.
Colm Hand 2019
Colm has had a busy year which ended with him becoming the Director of Operations with CBF developing football in the Middle East and Asia through Education, Performance and Management.
He was nominated for our list in 2019 when he was the Executive Administrator for the National Football Exhibition.
The Dubliner previously worked in the FAI's International Department before transferring over to the Communications Department.
Colm previously worked as Events Manager with Anthony Travel and with Abbey Group
He is a graduate of DIT in Business Administration and completed the UEFA Certificate in Football Management in 2019.
Declan Healy 2018
Declan was Head of Marketing and Events at Mondello Park when appearing on our list in 2018.  Since then he moved to a different kind of horsepower as Marketing Executive at Leopardstown Racecourse.
He has a background in entertainment having graduated from DCU with a degree in Arts, Entertainment and Media before returning to secure a Masters degree in Business from the UCD Smurfit Business School.
Prior to lockdowns he still performed live as a musician with Two Guys Live.
Des Holton  2020
Des Holton is a Business Development Executive at the Sport Ireland Campus. His love for sport and desire to work in the industry drove him to complete a Masters in Sports Management from University College Dublin in 2017, having spent five years working in the financial sector with Citi, State Street and BNY Mellon.
In his role at the Campus, Holton is responsible for developing client relationships, increasing sales and participation, identifying and developing new business opportunities.
He has played a key role in delivering two flagship annual events, the Family SportFest with Sport Ireland and the All Ireland Company Games with Sport for Business that highlight the Sport Ireland Campus as a venue not only for High-Performance Athletes but for the community.
Eimear Hubble 2020
Eimear is the Safeguarding and Club Development Officer at Cricket Ireland, working as part of the organisation's Participation Department.
She is a success story of Sport Ireland's ASPIRE graduate programme, having joined Cricket Ireland under the scheme following completion of her BA in Sports Management and Coaching at the Institute of Technology Blanchardstown in 2018.
Meath-born Hubble has no background in cricket, instead being a keen Gaelic footballer and Badminton player but that has not held her back in the slightest.
John Hyland 2020
John is the Founder and Chief Executive Officer at OTT Software Solutions.
He founded the online club management platform in April 2019 and launched its first product "ClubSpot" in February 2020.
Hyland graduated from GMIT with a degree in Business and Marketing and spent some time working at the National Asset Management Agency before returning to the family business of Hyland Turfcare in Cavan.
He completed the MSc in Sport Management at  UCD in 2017 prior to setting up ClubSpot.
Sarah Judge 2019
Sarah was Marketing and Events Coordinator at Horse Racing Ireland when she was nominated for our list in 2019.  She served as an intern with Horse Racing Ireland and then with the British Horseracing Authority as part of their Graduate Development Programme in 2015.
She left Horse racing Ireland in January of 2021 to take up an exciting new role as Marketing Manager with Plusvital.
She secured a First Class Honours Degree in Equine Business at Maynooth University and then a Postgraduate Diploma in Public Relations at the Fitzwilliam Institute.
Alan Keane 2020
Alan was nominated in 2020 while a Senior Associate Consultant in Teneo's Sport and Sponsorship team.  In January 2021 he was promoted to the role of Consultant.
He previously spent five years with Plunkett PR working across the travel, publishing, marketing, healthcare and financial sectors.
Alan graduated from the University of Limerick with a Bachelor of Arts Degree in New Media and English before going on to complete a Masters in Journalism at NUIG.
Jenny Kelly 2018
Jenny was a Consultant with Teneo PSG when she joined the list in 2018.
In 2019 she headed for Australia's shore before returning to Ireland in February 2020 and taking on the role of Women in Sport Lead and Community relations Manager with Basketball Ireland.
She graduated from Maynooth University with a Degree in Business and management and has since undertaken courses specific to the PR world at the Public Relations Institute of Ireland and the European Institute of Communications.
Marisa Kennedy  2020
Marisa is a journalist with Pundit Arena having joined the company in July 2018. She joined our list in 2020.
She is one of the online publication's lead journalists on GAA but has also broadened her skillset in helping to project manage a number of their partnerships with brands and sporting organisations.
Kennedy qualified from the University of Limerick in 2018 with a degree in Journalism and New media and Politics.  She put her time there to good use serving as sports editor of the College newspaper An Focal and doing stints with local radio stations.
Orla Lawlor 2018
Orla became part of our list in 2018 while part of the sponsorship team at Three working primarily on the FAI international soccer sponsorship.
She moved to London in 2019 and in what looks like a very well timed move she became a Strategic Account Manager with Amazon.
Before working with Three she had worked for four years prior to that in the Marketing Department at BMW Ireland where she was a lead player in the brand's relationship with the Dubai Duty Free Irish Open.
She is a graduate in Business and Management from Dublin Institute of Technology.
Niall Leyden 2020
Niall is a Senior Associate Consultant working with Teneo' across the company's Sponsorship & Sport and Brand Strategy divisions.  He joined the list in 2020.
Leyden Joined Teneo in February of 2019 having previously worked as Communications Coordinator with the Dublin Airport Authority providing PR, Communications, Event Management and Social Media Management services for Dublin and Cork Airports.
Niall graduated from the National University of Ireland Galway with a BA degree in English and History and a Higher Diploma in Business.  He was a key driver of the Club Rossie fundraising platform for Roscommon GAA.
Claire Liston  2020
Claire is Sponsorship Brand Manager with AIB and one of the key players in bringing the brand's partnership with the GAA at Inter-county and at club level to life.  She joined our list in 2020.
She joined the sponsorship team from AIB's social media group in April of 2018 having spent two years in that role after initially coming through the ranks from working in the AIB branch in Ennis County Clare.
She studied for a BA in Business Studies specialising in Event Management from Limerick Institute of Technology and served an internship with Weddings by Franc.
Stephen Long 2019
Stephen joined us in 2019 when he was responsible for Digital Content at Connacht Rugby.  He has since stepped up as PR and Media Manager at the Sportsgrounds.
He joined Connacht in March 2018 after five years working in the radio industry. After graduating from DCU with a degree in Communications and a Masters in Journalism, he joined Beat 102-103 as the station's Sports Editor for three years.
He then moved to Off The Ball where he worked as a journalist and production assistant at the same time completing a masters in Sports Management at UCD.
Aoife Lucey 2019
Aoife Lucey was a Content Producer and Activations Manager for the 20X20 Campaign at Along Came a Spider when she joined us in 2019.
At the end of that year, she left Ireland to head for Vancouver in Canada where she is now working as a Social media manager with Microsoft and its Xbox Games Studio.
Aoife graduated from Cork Institute of Technology with an Honours Degree in Creative Digital Media.
Amy Lynch 2018
Amy Lynch was nominated in 2018 while Sponsorship and Social media Manager at Aviva.
She was the recipient of the Rising Star in Sponsorship Award at the Irish Sponsorship Awards and then took a break heading to New Zealand for six months working at the Westpac Stadium.
After returning to Ireland she rejoined Aviva before moving to her current role as Client Manager with Fleishman Hillard.
Amy graduated with a Law degree from NUI Galway in 2014.
Jonny Madill 2019
Jonny is a Partner at Sheridans, the UK and Ireland sports, media and entertainment law firm.  He stepped up to that position after appearing on our list in 2019.
Based in London, Madill grew up in Belfast and studied Law at Queens University Belfast,  He did his training at A&L Goodbody before moving to Sheridans in 2015.
He has a particular focus in the area of digital sport, including 'next-gen' areas such as sports data, digital content and esports and co-founded the Digital Sport Club, a network of like-minded thought-leaders working within the digital sports industry, and has been a regular speaker at Sport for Business events.
Keith McConnon 2019
Keith was included in the 2019 list in recognition of the central role he played on the Wilson Hartnell Team managing AIB's award-winning GAA sponsorship activation under the #TheToughest platform as well as working across Centra and FBD's sponsorship programmes.
Keith had an accident in June 2019 from which he continues to make a fantastic recovery. He is currently focused on completing the European Sponsorship Association's Diploma in Sponsorship.
Kate McDaid 2020
Kate runs NutriKate through which she has worked with the Dublin Senior Ladies football team throughout their four recent All Ireland winning campaigns.  She was nominated for our list in 2020.
She is an Associate Lecturer at Technological University Dublin where she has delivered and created a new 'Applied Nutrition' module for the 4th year Sport and Exercise Science students.
McDaid graduated from UCD in 2014 with a degree in Food Science and then studied for a Masters Degree in Human Nutrition at Loughborough University.
Lydia McDermott  2019
Lydia is a Client Director at FleishmanHillard and was nominated for our list in 2019.
She joined the firm in 2012 and works across the Sports Sponsorship and Brand Marketing teams.  She has worked on some of the biggest brand campaigns and sports sponsorships in the country including Centra and the All-Ireland Senior Hurling Championship and Cadbury's partnerships with the Premier League.
Tierney graduated with a Degree in Business and Management from Dublin Institute of Technology
David McHale 2020
David started with the GAA HR department in 2018 and has since become an integral part of the team working on all areas of HR including recruitment and selection, compliance, employee wellness and other various projects.
He graduated from Dublin City University with a Business Studies degree and a Masters in Human Resource Management.
McHale grew up in Mayo where he was a key member of Balintubber GAA club as a player and as a coach on Kelloggs GAA Cúl Camps.
David McGill 2018
David was only 28 in 2018 when he was nominated for the list as one of Irish sports youngest CEO's in that role at Badminton Ireland.
He has worked for Badminton Ireland for 8 years in a variety of roles from media and marketing to event and membership management.
The Limerick native earned a Degree in Audio Visual production from Limerick Institute of Technology and an MBA from Dublin Business School.
Eoin McGirl 2018
Eoin is part of the social media content team at Aer Lingus and was nominated for the work he was involved with across the Irish Rugby Partnership in 2018.
That generated millions of combined views across Aer Lingus' sports sponsorship portfolio of Rugby with the Irish Team, Special Olympics, the College Football Classic and Dublin GAA as well as the Fenway Classic in Boston.
He took a less than traditional path into social media having studied to be a teacher at DCU and then a Masters Degree in Trinity College in Philosophy and Modern Irish History.
Niall McGovern 2018
Niall McGovern was nominated in 2018 when he was Player Development Manager with the Gaelic Players Association.
In 2019 he joined the American Chamber of Commerce Ireland as the HR and Programmes executive.
He captained the Dublin U21 Football team in 2013 and completed a degree in Health Promotion from Dundalk IT in 2014.
Chris Mounsey 2019
Chris joined the list in 2019 when he was the Marketing Manager with PRO14 Rugby.
He has since gone on to join Linked In where he works as a Senior Client Solutions Manager.
He previously spent the best part of three years with Paddy Power Betfair working in their social media and advertising teams, as well as on developing brand partnerships with the BBC and Shamrock Rovers among others.
Mounsey studied at UCD where he earned a Degree in Marketing before going on to do a Masters in Marketing Practice at the Michael Smurfit Graduate Business School
Gráinne Murphy 2019
Gráinne is the national coordinator for the 'Get Ireland Swimming' Programme at Swim Ireland.  She was nominated for our list in 2019.
The London 2020 Olympian leads a participation programme nationwide when that is possible and when it will return after the Covid-19 lockdowns.
In 2018 she was accepted onto the European Olympic Committee 'New Leaders Programme', one of two Irish candidates and 30 from across Europe, and she is currently studying for a Masters in International Sports Management at UCFB.
Patrick Murphy 2020
Paddy is a sports and litigation lawyer at William Fry where he is a key member of the William Fry Sports Group.  he was nominated for the list in 2020.
He works with governing bodies, clubs, competitions and county boards including the IRFU, Six Nations, Tipperary GAA and Horse Racing Ireland, amongst other clients in the sports industry.
Murphy studied History and Irish at the University of Limerick before gaining a first-class Masters in Common Law at UCD.  He hopes to return to play senior hurling for his club Nenagh Éire Óg in Tipperary and played senior hurling for Tipperary in the past.
Emily Murray 2019
Emily is a Director and Editor of Video Content at Along Came a Spider and was one of the main driving forces behind the 20X20 initiative.
She joined the agency in 2016 after a few spells working freelance within the industry.  Her initial education qualification was from the National University of Ireland Galway where she graduated with a Bachelor of Arts Degree in Film Studies.
Bríd Ní Dhonnabháin 2019
Bríd Ní Dhonnabháin was nominated in 2019 while she was President of the University of College Cork's Sports Clubs.  She played a key role in the development of the UCC Sports Strategy launched in February of that year.
She has carried on her education gaining a Masters in Reproductive Science and Women's health from the University of Central London.
Aidan O'Brien 2018
Aidan O'Brien is the UEFA EURO 2020 Project Executive with the Football Association of Ireland.  He was nominated for our list in 2018.
Originally from Newport in County Tipperary, O'Brien joined the FAI in 2016 on the sponsorship and events team working closely with SSE Airtricity and a host of other sponsors.
O'Brien qualified from Limerick Institute of Technology in 2016 with a first-class honours degree in Business Studies with Sports Management.
Gavin O'Broin 2019
Gavin is a key member of the sponsorship team at the GAA and was nominated to the list in 2019.
O'Broin is a graduate of Dublin Institute of Technology with a Masters Degree in Marketing and is a fluent Irish speaker.
He also continues to line out as a senior hurler with Ballinteer St Johns or will do again post Covid lockdowns.
Sam O'Byrne 2016
Sam was on our initial list in 2017 when working as Media and Communications Officer with the IRFU.
He had previously worked as an Account Manager with Wilson Hartnell and returned to the business side of the house in August 2019 when joining the team at Bank of Ireland where he is the Social and Content Manager on the brand team and heavily involved with the different partnerships across rugby and more recently with the FAI.
Nuala O'Donovan 2019
Nuala became one of the first two Sports Inclusion and Integration Officer with Dublin City Sports and Wellbeing Partnership in 2019 when she was nominated for our list.
She had previously worked as a Regional Development Officer with Special Olympics Ireland between 2017 and 2019.
A Graduate in Sport and Exercise Science from the University of Limerick in 2014, she was awarded one of two European Scholarships to undertake a masters in Adapted Physical Activity in KU Leuven, Belgium.
Ross O'Dwyer 2018
Ross is CEO and co-founder with Richard Barrett of Pundit Arena, the online sports media hub that has sprung to life alongside SportsJoe and Balls as an alternative to the mainstream media in recent years.
A graduate of Commerce and International Marketing from UCC, it was an incubator at that venue which helped in the creation of Pundit Arena.
Chloe O'Flynn 2020
Chloe works as a Regulatory Legal Adviser with the British Horse Racing Authority in London.  She was nominated for the list in 2020.
Originally from Mallow, Co Cork she graduated with a degree in Corporate Law at NUI Galway before graduating from University College Cork with an LLB.
She received an Elite Sports Scholarship from both Universities for Rowing.  She won a National Title rowing in the Coxless Fours with NUIG in 2012.
Shane O'Leary 2017
Shane was on our first list in 2017 while working as a strategy and insights manager with Group M Ireland.
He has since developed a strong career in the advertising sector and is now the Media and Performance practice Lead with Rothco | Accenture Interactive.
Colm O'Mealóid 2017
Colm was also on our initial list in 2017 when he was returning from a position in the legal department of the IOC to become Chief Operating Officer with Sportego.
In September he joined the Business Development team at Clubforce and has also completed a number of projects across streaming of GAA matches and with the Gaelic Players Association.
Niamh O'Sullivan 2018
Niamh was the first person on our list in 2018 when she was the High-Performance Programme and Planning Manager at Sport Ireland. She has subsequently stepped up as director of the same programme and is now deep in preparation mode for the Olympic and Paralympic Games.
She graduated with honours from UCD's Sport and Exercise Management course in 2012 and completed an MBA in Business Administration and Management from the Edinburgh Business School.
The Kerry native has a sporting pedigree to match her academic one having competed for Ireland at the Swimming World Championships in 2009 and 2011.
Daniel O'Toole 2017
Daniel was in our first wave of 30 Under 30 while he was working as the Financial Governance Programme Manager with Fifa.  He has subsequently gone on to become the Senior Office Manager in the office of the Deputy General Secretary of the world governing body of football.
He worked as an accountant with KPMG in Dublin before taking a FIFA Masters Degree in 2014 and embarking on a career in the upper echelons of world sport.
Andrew Phayer 2019
Andrew Phayer is the Digital Content and Live Production Lead at Munster Rugby and was nominated for our list in 2019.
He joined Munster in 2015 having worked as an Editor with Black Umbrella Productions in Limerick for two years before that.
Phayer graduated from Limerick Institute of Technology with a First Class Honours degree in audio and video production and is highly regarded across the rugby landscape for the quality of his work.
Emma Porter 2020
Emma is the Marketing and Communications Manager for Hockey Ireland and was nominated for the list in 2020.
She Joined Hockey Ireland in April 2019 having previously worked in the Sport Ireland Institute in a Communications role.
She is a graduate from the University of Limerick where she gained a primary degree in Psychology and Criminal Justice before going on to gain a Masters in International Human Rights Law from UCD. In 2019 she secured a Postgraduate Diploma in Public Relations and Internal Communications from The Fitzwilliam Institute in Dublin.
Craig Power 2020
Craig Power is a Business Development Executive with Munster Rugby and was nominated to the list in 2020.
He has a background in the hospitality sector having worked previously in Marketing and Events roles with the Limerick Strand Hotel and Shannon Heritage.
He graduated from Limerick Institute of Technology in 2016 with a degree in Marketing.  He joined Munster Rugby in October 2017.
Ian Reeves 2019
Ian is a Player Development Officer at the Gaelic Players Association and was nominated from within the organisation in 2019
He has been responsible for significant projects such as the GPA Rookie Camp, an induction programme for young upcoming players and the allocation of financial resources to intercounty players who are looking to return to education.
He graduated with a BSc in Sports and Exercise Management from UCD and has gone back to study for an MA in Applied Psychology at UCC.
Aoife Reilly 2019
Aoife was nominated in 2019 for her work as the Regional Sports development Officer with Special Olympics Ireland.
In 2019 she moved to the GAA as Community and Health Administrator and in August of 2020 she became the co-ordinator of the GAA Healthy Clubs programme.
She graduated with a BSc in Sport and Exercise Science from the University of Limerick in 2012. She then went on to complete a Master's Degree in 2013 in Human Nutrition, specialising in Obesity and Weight Management from the University of Glasgow.
Carla Reynolds 2019
Carla was nominated in 2019 when she was working as communications manager with the Irish Ladies Golf Union.
With the merger of that organisation and the creation of Golf Ireland she has now moved into the role of Digital and Social media Manager with the new organisation.
She studied Sports Science and Health at DCU before going on to graduate with a 1.1 Masters Degree in IT Management from NUI Maynooth.  Her thesis there focused on the use of social media in golf clubs in Ireland.
Jen Ryan 2019
Jen was nominated in 2019 when she was a  senior Sponsorship Marketing Executive at Life Style Sports.
In November 2020 she was promoted to the position of Marketing Manager with the online and physical sports retailer.
She started her career agency-side with Modern Green, working on brand activations including for O2, Heineken and Bank of Ireland, Ryan moved to work for O2, and subsequently Three, as Sponsorship Executive in 2015.
Naomi Sabherwal 2018
Naomi is Head of Commercial Marketing and Communications and Government Affairs for AIG Ireland.
She is responsible for various B2B marketing activities including PR, digital, thought leadership, government affairs, as well as commercially leveraging AIG's local and global sponsorship assets, Dublin GAA and the All Blacks.
She is also the co-chair of AIG Ireland's CSR group, developing this key area of the business outreach into the wider community.
Conor Sharkey 2019
Conor is the Digital Marketing Manager at Leinster Rugby. He graduated from UCD with BA in English and History before completing a Journalism Masters degree in Dublin Institute of Technology, where he received first-class honours.
He joined Leinster in 2013 in an internship role and became a full-time member of staff in February 2014 looking after the Leinster Rugby website and social media channels.
Leanne Sheill 2018
Leanne is the Marketing Manager at SSE Airtricity where she has been the lead on sponsorship and loyalty since 2017. That has been a challenging period, particularly in relation to the position as a major sponsor of the FAI.
She has helped to steer a path through the difficult times and emerge as the headline partner of the SSE Airtricity League and the SSE Airtricity Women's National League in 2021.
Conor Slater 2019
Conor works in the world of sports management. He appeared on our list in 2019 as Managing Director of Assasin Boxing Promotions but has since expanded into football having gained recognition as an FA registered professional football intermediary in 2020.
He now heads up Slater Sports Consultancy, representing a number of athletes including boxers Tony Browne and Tiernan Bradley.
Rachel Solon 2017
Rachel appeared on our list as an Account Manager working with Wilson Hartnell. She then moved on to join Legacy Communications as Head of Sport and Sponsorship. She was a key player in accounts including those of Littlewoods Ireland and VW before deciding earlier this year to strike out in a freelance capacity.
Gary Stewart 2017
Gary appeared on our first list as one of the youngest CEO's in Irish sport at Volleyball Ireland. In his time at the sport, he led the campaign to win an Olympic Qualification event in Beach Volleyball that was staged in County Meath and overseen a brand and strategy refresh which sees the sport poised to become a bigger presence in Irish sport once the lockdowns have passed.
Niamh Tallon 2020
Niamh founded the Her Sport website in 2018 with the goals of empowering women in sport, levelling the playing field and increasing participation of women in sport.
She is a graduate with a Master of Science in Digital Marketing from UCD Michael Smurfit Graduate Business School and has maintained Her Sport as a vibrant digital presence over the past challenging year.
Natalie Tennyson 2018
Natalie appeared on our list of 2018 when working as an External Communications Manager at Bank of Ireland. The Armagh native was closely involved in the Bank's sports sponsorship programme. She graduated in politics and Economics from manchester university before doing a Masters in Political Communications at DCU and spending time working in PR with Teneo.
In September 2018 Natalie left the bank to join Pfizer in the role of Senior Corporate Affairs Manager, a role that has seen her on the front line of telling to story of the development of the Pfizer vaccine against Covid-19 that is so important for the return of sport.
Matthew Turnbull 2020
Matthew is a Videographer and Multimedia assistant with the Football Association of Ireland, where he has been chief videographer and digital editor for the last two years.
Originally from Liverpool (he is a devout Everton supporter), Matthew has lived in County Louth for most of his life and graduated from Dundalk Institute of Technology with a BA (Hons) in Communications in Creative Media.
Joe Walsh 2018
Joe was the youngest to appear on our list while still studying for his Leaving Certificate at St Michael's College in Dublin. He had been coaching in Rugby since his second year in school and currently has roles with Barnhall RFC, Kingd Hospital and as Head of Analysis at Rugby Academy Ireland.
He successfully completed his Leaving and has gone on to study for a Business Degree at Dublin City University.
Jay Wilson 2018
Jay appeared on the list as Sponsorship Manager for Lidl Ireland. He was responsible at the time for the Lidl partnership with the Ladies Gaelic Football Association. He is a graduate of Trinity College Dublin in Business and Economics and joined Lidl on its graduate management programme.
He left Lidl in 2019 to do some travelling and has since returned to a role as a Senior Brand Manager at Dixons Carphone.
********
The criteria for submission is that the person should be working within the sports industry, or in a sponsorship or agency capacity that is bringing sport to life, and that they should be born in or after 1991.
You are invited to submit names and a short precis of why an individual deserves to be recognised below.
This is not the time to be shy, this is an opportunity to put forward those you have come across that have struck you as having real potential, or indeed for you to put yourself forward.
It's not about where you are now. It's all about where you could get to with the right breaks.
Sport for Business Partners