In this week's Women in Sport Weekly we consider a new report forecasting major growth for Women's sport in commercial terms, a big incentive for the Irish Women's Rugby team and a new programme aimed at doubling the number of women in high performance coaching roles in the UK.
IRELAND WOMEN HAVE MAJOR INCENTIVE FOR WORLD CUP QUALIFICATION
The Ireland Women's Rugby team is still in the dark about how they will get to play their qualification matches for this year's Rugby World Cup in New Zealand but they have a big incentive to make it at the first time of asking from the European Qualifier, whenever that will be.
If they do qualify as Europe 1, and they'll have to overcome Scotland and Italy among others to do that, they will go straight into Pool B against Canada, USA and the qualifier from Asia.
If however, they have to go through the final repechage event, they will end up facing both Australia and New Zealand as well as Wales in Group A.
The full set of fixtures were confirmed last night with Australia and New Zealand set to clash on the opening day of the tournament on September 18th.
The European Qualifier, hopefully, Ireland will open the tournament against the USA in a game scheduled to kick off at 11-45 AM in New Zealand or 11-45 our time in the early hours of Friday night into Saturday morning.
No dates have been set for the qualification tournaments as yet, having been twice postponed in 2020.
UK SPORT AIMS TO DOUBLE NUMBER OF WOMEN IN HIGH-PERFORMANCE COACHING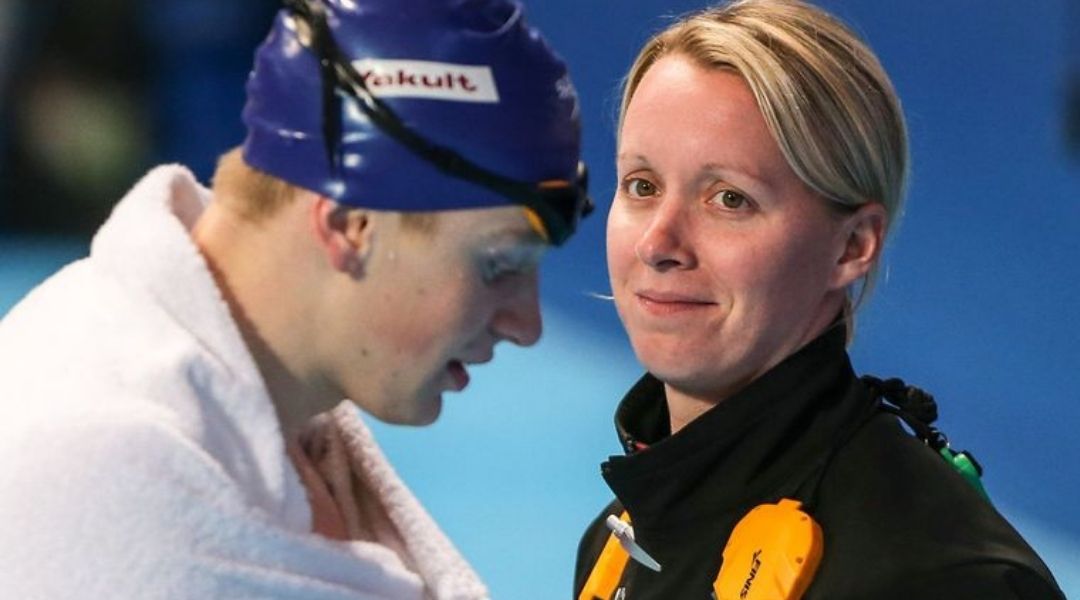 UK Sport has launched a new female sports leadership programme with 27 coaches from 15 sports coming together as part of a plan to more than double representation in the Olympic and Paralympic high-performance community by Paris 2024.
Eight existing high-performance coaches will lead a six-month programme for 19 of the most promising coaches in the UK, all of whom have been identified as having the potential to coach at the summer and winter Olympic and Paralympic Games from Paris 2024 and beyond.
The 19 participating coaches will be offered key support and development opportunities, including times to observe an assigned coach leader in their environment The programme will focus on three key areas – leadership, environment and transition – all of which are fundamental to the coaching development journey.
"I want to be able to reflect back that this was a turning point of truly making our workforce, in particular our coaching workforce, in the high-performance community far more diverse and a lot more equal from a gender perspective," said Sally Munday, CEO of UK Sport.
GROWTH FORECAST FOR WOMEN'S SPORT
While the number of sporting events slowed during 2020, the potential for growth ultimately did not. In a report forecasting sectoral changes likely in 2021 Deloitte predicts that the increased monetisation of women's sports will continue its upward trajectory.
The ability of women's sports to generate substantial TV audiences, deliver value to sponsors and draw fans has been demonstrated on multiple occasions over the past decade.
For example, the Irish Women's Hockey Team attracted 40% of Irish TV viewers to watch the team win a historic silver medal in the 2018 World Cup.
Their qualification for the Tokyo Olympics will ensure a continued spotlight.
Rugby and Gaelic Games are other examples of women's sport with an appeal for viewers and brands, while Katie Taylor has paved the way for a generation of female boxers as one of the top sportspeople in the world today.
"The challenge in 2021 and beyond will be for women's sports to pull in substantial TV and live (as permitted) audiences consistently across multiple sports," said Daryl Hanberry of Deloitte.
"Then, the value to sponsors will be self-evident, which in turn should raise marketing spend and awareness. But for this to happen, the entire sports industry — spanning federations, leagues, teams, sponsors, and regulators — needs to invest on a sustained basis in creating more opportunities for women's sports to prove its commercial worth."
Just as Covid-19 has catalysed fundamental reappraisals of many aspects of society, with more brands recognising the value of investing in female sport, Deloitte predicts that women's sports will also be perceived, promoted and commercialised in new ways.
We will return to this report in greater detail in the coming weeks.
********
Each week we carry a Women in Sport Weekly Column, highlighting stories here in Ireland and around the world that are relevant to the idea that we are only catching up to what is happening elsewhere and that while we may be strong in some areas, there are certainly others where we need to prod and poke to ensure fairness.
That's all, it's not a takeover, it's not at the expense of sport that is there already, it is just recognition that sport should be more conscious of its obligation to the 50.5 per cent of the population that has just as much right and talent to play sport as anyone.
If you think there is a story around Women in Sport that we should feature please get in touch and let us know.
Sport for Business Partners