Welcome to the publication of our seventh annual list of 50 Women of Influence in Irish Sport.
Since we began back in 2013 the game has certainly changed for how Women's sport is seen and how Women in Sport are treated with full respect for their talent and skills.
We have more CEO's of sporting organisations than ever before, more women in positions of influence at our major sporting sponsors and in the media.
On the field of play, we are now more familiar with our female stars across a wide variety of team and individual sports. It makes a real difference. The gap in sporting participation between boys and girls is now down to 4.5 %, lower than it has ever been but still not at the parity which it should be.
The final stages of any journey are always likely to be the hardest but with the right people leading the way and showing that there should be no reason for discrimination and plenty of reasons to create more diverse leadership, it can be achieved.
This is one of the most fulfilling but also challenging tasks we undertake each year.  19 of our chosen 50 are new for 2019.  That is great but it also means that we cannot recognise the same number from last year, every one of which deserves their place.  To be consistent we will look to introduce 20 new Women of influence in 2020, so long as that is deserved but we have no doubt it will be.
The 2019 list includes 20 from the world of sporting administration, 13 from sponsorship, nine from the sporting arena, five from the media, two from coaching and one referee.
There are so many more that deserve recognition but we will go again next year and we will also announce early in the new year a further way in which we can recognise the work of so many that have been nominated for this list but who have not been listed below.
We are grateful once again for the support of Liberty Insurance in bringing this list to life.
Here is our list of the 50 Women of Influence in Irish sport in 2019.
*******
Sanita Puspure
Sanita Puspure describes herself as a mother, a wife, a rower, a two-time olympian, a two time World and European Champion and proud to be wearing the green vest of Ireland.
Her success at the highest level over a sustained period merits her consideration as one of our greatest athletes and she is a fitting 50th person to take her place on the list for 2019.
Puspur was born in Latvia and moved to Ireland in 2006.  She became an Irish citizen five years later.  In 2020 she will be one of Ireland's main hopes at the Tokyo Olympic Games.
She was on the shortlist for this year's RTÉ Sports Personality of the Year Awards.
*******
Sian Gray
Sian Gray returned this year to the role of Head of Marketing at Lidl.
She was in that position when Lidl became one of the most successful sponsors of the decade through its partnership with the Ladies Gaelic Football Association.
She then underwent treatment for breast cancer but has come through that gruelling time and is once again at the helm of a strong team delivering a sponsorship that runs through every store and every piece of marketing they do, including on billboards and television.
Important research into the motivation of young girls playing sport has set an important benchmark and the continued high profile advertising on mainstream media and in-store has been recognised as a key driver in the run of record attendances at the All Ireland Final over recent years, culminating in 54,000 at Croke Park in September.
*******
Gemma Bell and Paula Murphy
Paula Murphy is Head of Strategic Sponsorship and Gemma Bell the Sponsorship Manager at Bank of Ireland.
Murphy joined in March of 2019 after a nine-year spell in charge of Vodafone's sponsorship and has formed a strong partnership with Bell who has run the Bank's sponsorship engagement with all four provinces in Irish Rugby since joining from Diageo in 2017.
Working with Anne Mulcahy as Group Brand Director, they are a strong female team heading up one of the strongest sporting sponsorship portfolios in the country.
Connacht came on board to complete the full set of provinces this year and Rugby played a major part ion the Bank of Ireland's overall 'Begin' campaign.
It featured in a powerful ad across TV and Digital during the summer in a campaign that was launched first on Sport for Business.
This summer also saw the Bank one of the key sponsors of the Union Cup, reaching out to the LGBTQ community through a series of activations and engagements with the Emerald Warriors team.
They were also on board with Shane Lowry as he captured the Open in July as well as the heart of the nation.
*******
Edel McCarthy and Lisa Browne
Lisa Browne and Edel McCarthy are the strong team behind some of Ireland's most influential sponsorships.
Browne as Head of Marketing and McCarthy as Group Sponsorship and Activation Manager at Electric Ireland are responsible for deciding on which assets to pursue and how to make them most effective for the brand.
In February 2018 they won the European Sponsorship of the Year Award for the work they do with Darkness into Light. In February 2019 they doubled up with colleague Anne Smyth in Northern Ireland winning the same award for the Game Changer sponsorship of Women's Football in the North.
They oversee sponsorship of the Electric Ireland All Ireland Minor Championships and last year they added to the company's GAA portfolio taking on Sponsorship of the iconic Sigerson and Fitzgibbon Cups in Colleges GAA.
The advertising and content that Electric Ireland uses in support of their sponsorship programme is always memorable, ranging from the clingfilm dinner of the Minor footballers to the electric blue branding and championing of athletes at the last two Olympic Games.  Their 'Champo' Haircut activation around this year's All Ireland Minor Finals was a winner as has been the recognition of the younger players through the Minor Star awards.
It is often harder to stay at the top than to get there.  They continue to do just that.
*******
Dee Forbes

Dee Forbes is the Director-General of RTÉ.  It has been a stormy year for the national public service broadcaster but sport remains a central plank of its programming, especially so in 2020.
Coverage of Euro 2020, RTÉ playing the role of host broadcaster for four games at the AVIVA and then the Olympics and Paralympics from Tokyo will have RTÉ front and centre stage in the sporting year, as well as providing coverage of the GAA season, horse racing, and a multitude of other sporting moments.
The decision to broadcast both the Women's Hockey World Cup and the Olympic Qualifier from Energia Park has been critical in the rise in the national consciousness of the story of the past two years, at least on the field of play.
The negotiation of the rights to Guinness Six nations coverage will get underway as well in 2020, after three years of coverage on Virgin Media.
How Forbes instructs the RTÉ stance through that negotiation, while balancing in the strong headwinds that are battering all mainstream media, will be one of the biggest commercial stories of the year.
Forbes knows and understands the importance of sport.  She was a senior executive in Discovery when they signed a €1.3 Billion deal to bring Olympics coverage away from the European Broadcasting Union.  She is a passionate fan of Munster Rugby and has been involved on the commercial board for that organisation.  She has also been a great supporter and strong contributor to our Annual Women in Sport event hosted at the RTÉ Studios.
*******
Gillian Fitzpatrick
Gillian Fitzpatrick is Chief Commercial Officer at SportsJoe.ie and one of the leading players in the world of Digital publishing and Podcasting.
Fitzpatrick has this month stepped up into one of the key senior management roles at Joe.ie following the stepping down as CEO of Niall McGarry.
The role of SportsJoe in delivering both sporting content and commercial partnerships based around that has grown inexorably as the media landscape has shifted online in recent years and Fitzpatrick has been a key player in that.  In 2020 her expanded role will see her play an ever more important role in how we consume sports content.
Fitzpatrick has a Masters in Journalism from Technological University of Dublin and sits on the Steering Committee of 20X20
*******
Amanda Castray
Amanda Castray is Director of Campus Life at Ulster University, a role which encompasses the Sports remit as the University transitions from its Campus at Jordanstown to a new Belfast location at the heart of the City.
She relocated to Northern Ireland in 2018 having built her career in a variety of senior roles at the University of Tasmania in Australia.
Speaking at the launch of Northern Ireland's new Irish Football Association residential Academy for young footballers earlier this year Castray said that "At Ulster University we are passionate about performance sport and helping young people fulfil their potential."
The University is a major player at InterVarsity level in sport and the transition to the new Campus will be one of the most significant developments in that area over the next two years.
Castray was also a major player in the University's role as through the Coleraine campus as a partner of the 148th Open Championship played at Royal Portrush.
*******
Sonia O'Sullivan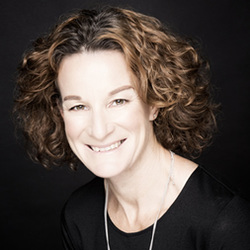 Sonia O'Sullivan is recognised as one of the greatest international sporting stars that Ireland has produced.  She has turned 50 in 2019, a landmark that has revived her position as one of our sporting legends.
She continues to wield influence through a weekly column in the Irish Times and as a major role model for how Women in Sport can achieve the very highest level of performance as well as respect.
During her career, O'Sullivan was a three-time European Champion and two-time World Cross Country Champion.
She became World 5,000 metres Champion in 1995 and memorably ran to a silver medal in the 2000 Sydney Olympics.  In 2012 she served as Chef de Mission for the Irish Olympic team in London.
*******
Rea Walshe
Rea Walshe is the Chief Operating Officer at the FAI and briefly, earlier this year became the first women to head one of our Big Three sporting organisations.
We highlighted Walshe's rise in this list in 2018 but little could we have imagined the circumstances that would propel her into a very bright public spotlight once John Delaney stepped down from the CEO role in March.
Her tenure on an interim basis ran through the initial hearings in front of the Oireachtas Committee on Transport, Tourism and Sport but when UEFA became involved in the process she stepped back to her previous, and current, role to make way for Noel Mooney's arrival as Interim General Manager.
She was one of the two FAI representatives on the Committee established by Sport Ireland and the Department to consider the matters of Governance that were threatening to engulf the Association.
She has continued to play a central role internally in terms of managing the different requirements that have come out of that and when Noel Mooney departs back to UEFA at the end of this month she will remain one of the key executives that will steer the ship, potentially through a third interim CEO, potentially by taking on the role again or even throwing her hat in the ring to fill the role on a permanent basis.
Regardless of the decreasing likelihood of each of those three scenarios she remains a powerful figure within the sport.
*******
Sinéad Heraty
Sinéad Heraty is the outgoing CEO of the Irish Ladies Golf Union.  Her legacy will be the work she has put into the bringing together of Men's and Women's golfing administration under the one new body of Golf Ireland.
In 2018 the ILGU celebrated 125 years of history but in a world where equality commands a greater premium than back in the 18th century, the running of the sport along separate lines based on gender was an anomaly.
It takes courage though to recognise that and to take the tens of thousands of members of both the ILGU and the GUI along towards a new future and Heraty spoke at this year's Sport for Business Women in Sport Conference about how she had played a part, alongside her colleagues and the eight members drawn from both organisations that had steered the way.
Professional Women's golf returned to Ireland this year when the Northern Ireland Open staged a Ladies event alongside the Men's, another sign of progress in the sport.
Heraty has served as CEO since 2004.  The sport is much the better for her time and the influence of hew vision will last for a long time more.  We wish her well in the next chapter.
*******
Lisa Fallon
Lisa Fallon is a Game Analysis and Strategy coach with Chelsea Women's Football Club.  Landing a senior role at a club playing in the new multi-million sponsored Women's Premier League is the next step on a journey through the coaching ranks that sees her deserve her place as a key influencer.
Prior to joining Chelsea Fallon was a senior coach with the cork city men's team and served as Game Analysis Coach with Michael O'Neill's Northern Ireland when they made it through to the Finals of Euro 2016.
She has honed her craft in other sports as well, serving on Jim Gavin's Dublin GAA backroom team as well.
She is about the sharpest analyst of a game there is, combining incisive observation with a real understanding of the why and the how of sport.
If there is a woman working in sport today that is likely to break through into becoming manager of a senior men's team, Fallon is the most likely.
The impact she can have along the way in showing girls and women emerging from sport that there is a pathway into coaching is one that becomes increasingly powerful the more that Women's sport develops.
*******
Lisa Hayden
Lisa Hayden is the Digital Content Manager at the GAA and the driving force behind the development of GAA Now across social and online media.
She was one of the keynote speakers at this year's inaugural Sport for Business Irish Sport on Social Media conference at Twitter's EMEA HQ in Dublin.
The GAA's reach on social media continues to expand with October's Report showing an increase in the amount of material published of 40 per cent on Facebook, 10 per cent on Twitter and a doubling of Instagram activity.
It is a measure of the quality of the home-produced content that the GAA is now recognised globally as a leader in the world of content and distribution through GAA Now and how that material, from highlights to clips to live events and archive material is being consumed.
Hayden graduated in English, Sociology and Sports Management from UCD her first job in sport was as a development officer with Rowing Ireland before joining the International Governing Body for that sport, FISA, in Switzerland for two years.
She returned to Ireland in 2014 and joined the Communications team at the GAA, a perfectly timed move ahead of the transformation of the Association's digital content into the current portfolio of clip rights and live programming across Facebook.
*******
Katie Taylor
Katie Taylor remains the flagbearer for Women in Sport seven years on from when she won Olympic Gold in London.
Defeat in Rio if anything made here more popular, and she consistently tops polls of the most admired sports personality within the broad general public.
Her move to the professional game has not dimmed her appeal in the slightest and World Championship success has seen here add to the lustre of her reputation.  A documentary of her life allowed us inside the veil of who she is and how she continually inspires girls to do what they want and not what has been proscribed for them down the years.
She conquered one of the toughest sports we play and did so on behalf of herself, as an ambassador for Women's right to play whatever sport they want and as a role model for young women.
She played soccer at international level and has always been unassuming and modest.
Taylor remains the epitome of a great role model.
*******
Michelle Tanner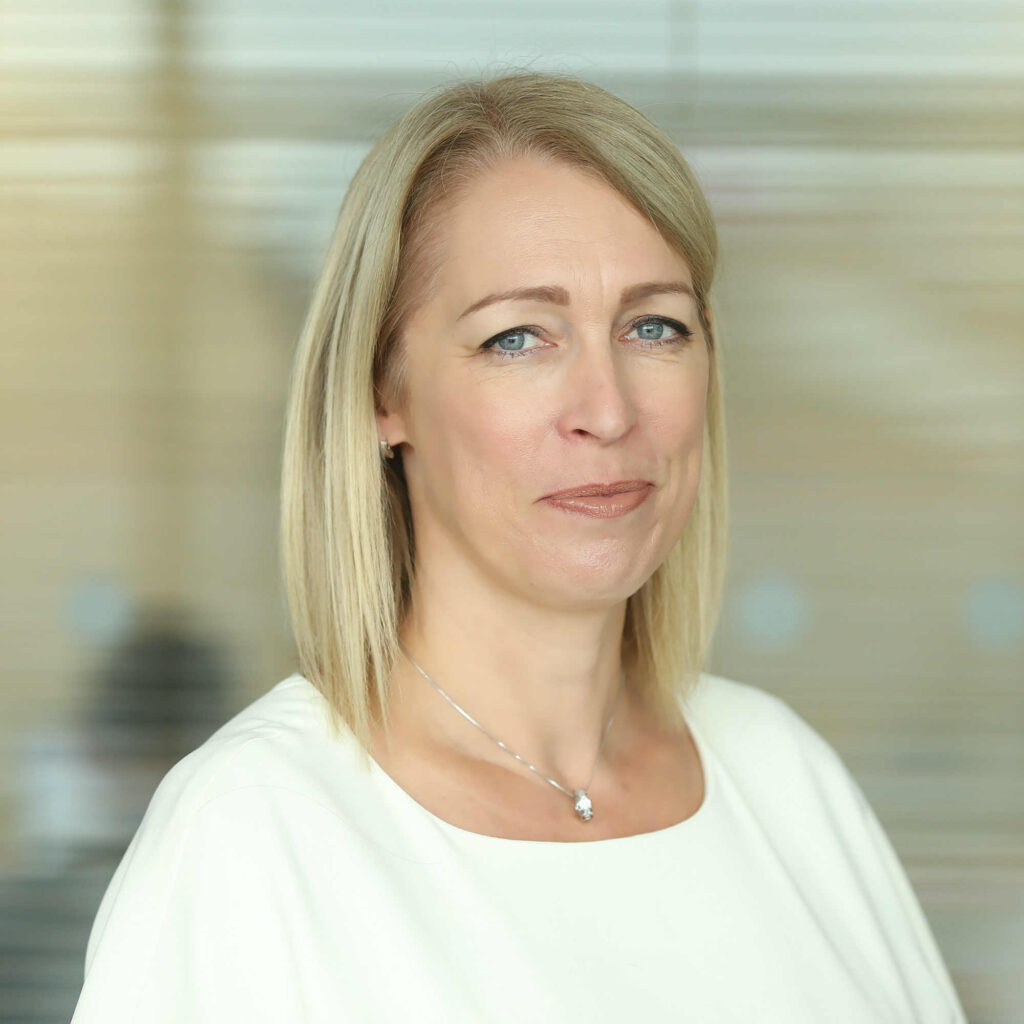 Michelle Tanner is head of Sport at Trinity College Dublin, a position in which she celebrated ten years in 2019.
She is responsible for one of the biggest capital developments in sport in the Capital through the development of the old Iveagh Sports Grounds and has been a key player in raising the profile and importance of Student Sport.
She sits on the Board of Student Sport Ireland and is a past president of the European Network of Academic Sports Services.
Having played international Volleyball for Ireland she has been keen to ensure a wide range of diversity in the impressive Trinity Sports Scholarship programme.  This year's intake includes nine Ireland international and spreads across 16 different sports.
2020 will be a big year for Trinity hosting the Collingwood Cup in football.
*******
Katie Mullan
Katie Mullan is captain of the Irish Women's Hockey team who have become the first Irish field sports team to qualify for an Olympic Games.
That they did so in front of a record crowd at Energia Park, in the dramatic circumstances of a penalty shoot out only adds to the lustre of a team that captured Ireland's attention and emotion last year when making it to the Hockey World cup Final in London.
Mullan, as team Captain, has played a leading role in what the team has achieved both on and off the field of play.
After graduating from UCD last year with a Masters Degree in Biomedical Engineering she took time out to play professional hockey in Germany for a year but returned to Belfast in September where she has now taken up a role with Axial3D a medical printing company.
Mullan was born in Coleraine and started out in sport as a Camogie player winning two County Championships before switching her primary focus to Hockey.
Once the dust settles on the qualification, it will be nine months of intense build-up and scrutiny for the team.  We have had the pleasure to speak on stage with Mullan on a number of occasions and she will be well able to cope with the extra demands about to be placed on her.
*******
Evanne Ní Chuillin and Jacqui Hurley
Evanne Ní Chuillin and Jacqui Hurley are experienced broadcasters with RTÉ and both are likely to be to the fore in the broadcaster's coverage of the Tokyo Olympic and Paralympic Games in 2020.
Ní Chuillin was among the lead reporters for both games in Rio in 2016 and was the host of the Olympic Hockey Qualification double header in Dublin in November that drew a peak audience of 379,000.
Hurley became the first woman to be on the hosting roster for the FIFA World Cup in 2018 and was to the fore again this year with the station's coverage of the FIFA Women's World Cup.
RTÉ is an Official partner of the 20X20 Campaign and has long been a champion of allowing women to come to the fore in positions of authority in their coverage.
The influence of media in guiding how sport is perceived, celebrated and remembered is a critical one, even in the days where coverage is spread thinner across more channels and forms. Having two such strong performers to the fore when the nation will be watching in massive numbers cannot be underestimated.
*******
Fiona Muldoon
Fiona Muldoon is Chief executive of FBD, the primary commercial partner of the Olympic Federation of Ireland.
In October she gave notice to the company that she would be stepping down from the position in one year's time but she retains her place on our list because of the focus which she and the company will help to bring to Ireland's Olympians as the countdown to Tokyo 2020 accelerates.
As one of only three female CEO's of Irish Stock Exchange listed companies, she has been used to blazing a trail and the decision to sponsor Team Ireland through to the Tokyo Olympic Games, taken last year, was a major vote of confidence in how the organisation had turned around since 2016.
It is hard to forecast just how much she will begin to wind down from the running of the company over the next 12 months as a search for a successor begins but the timing of the long notice suggests that she will be to the fore in promoting the Olympics partnership, just as she was central to the decision to back the OFI in the first place.
*******
Rachel Solon
Rachel Solon is Head of Sport with Legacy Communications.  As such she leads the agency connection with brands including Littlewoods Ireland and Energia that are extending and expanding their connection to sport.
She began her career in rights holder communications for Irish Sailing, before joining Wilson Hartnell's Sports Sponsorship and Marketing team in 2014.
In 2018 she moved on and up to the Head of Sport position with Legacy Communications, working alongside Bernard and James Brogan and Kevin Moore.
In addition to Littlewoods Ireland and Energia, it will be a busy year getting behind the College Football Classic bringing Notre dame and Navy to the Aviva Stadium in August 2020.
*******
Kelli O'Keeffe
Kelli O'Keeffe is Managing Director of the  Sport and Sponsorship division at Teneo Ireland and one of the most senior advisers working across the business of sport in Ireland.
Teneo handles media and sponsorship affairs for a range of the biggest players in Irish sport and sponsorship.
A graduate of UCD's Sports Management Degree course she also has degrees in Marketing from DIT and in Performance Psychology from Edinburgh University.  Since May 2019 she has been on maternity leave but that should never be seen as a blocker in terms of influence.
This year she was appointed to the Women in Sport Committee at sport Ireland working alongside Chair Lynne Cantwell and Lead Nora Stapleton.
O'Keeffe has both waves of our Game Changer network linking women in business with women in sport and is a strong advocate of encouraging Women in Sport to step forward and tell their stories to encourage others.
*******
Jill Downey
Jill Downey is the Managing Director of Core Sponsorship, the sponsorship practice at Core, Ireland's leading multi-discipline agency.
Core Sponsorship was co-founded by Downey in 2015 as a sponsorship consultancy with a strong focus on measurement and return on investment for both sponsors and rights holders.
Since then it has grown in stature and now works with over 40 clients in the sponsorship space including Heineken, Three and Electric Ireland.
Within the wider Core business, Downey leads the company's Diversity and Inclusion Strategy and is dedicated to pushing a strong equality agenda for women across work, sport and life.
A graduate of UCC she is proud of her munster roots and a strong supporter of Munster rugby as well as a host of other sporting interests.
*******
Maria Kinsella
Maria Kinsella is the Chair of the Women's Gaelic Players Association.  She was elected to the position in January of 2019, succeeding Aoife Lane who had been the founding Chair of the organisation.
From the AGM in January and throughout this year Kinsella has worked with her committee to forge closer links with the longer established Gaelic Players Association and to draw on their experience and resource.
She has also maintained her own inter-county playing career as a Carlow footballer and a busy life as an Audit Manager with PwC in Dublin.
Kinsella spoke at last year's Sport for Business Women in Sport Conference and is a strong and intelligent advocate for the players in Camogie and Ladies Football at a time when their position in the wider sporting context is growing ever more important.
*******
Leona Maguire
Leona Maguire is the second Irish player to secure her card on the prestigious Ladies Professional Golfers Association Tour in the US.  This time last year she did the same for her European Tour Card and the year before she finished her amateur College career at Duke University ranked as the Number One amateur golfer in the world.
Hailing from County Cavan, her twin sister Lisa and herself have been setting ever higher standards in the sport and Leona was one of ten players to gain admittance to the highest level, alongside Stephanie Meadow this year.
At a time when Golf has shown the way in terms of uniting the men's and women's game here in Ireland at administrative level, the presence of a world star as a role model for young girls to aspire to could not be better timed.
She has also been incredibly strong in the commercial world securing sponsorship from KPMG, Allianz, Davy Group, Puma, Kingspan and Kinetica.
*******
Lynne Cantwell
Lynne Cantwell is a director of Sport Ireland and Chair of the Women in Sport Committee brought together earlier this year to oversee Sport Ireland's next phase of engagement and support for Women's Sport initiatives.
A former Ireland Rugby International, Cantwell put herself forward for the Sport Ireland role in 2018 as a representative of players.
She is Performance Support Director for Six Physio, a group of physiotherapy clinics based in London which has grown to operate in eleven different locations and with 70 physios on the books.
An intelligent commentator on the importance of Women's sport and on Rugby, she has a key role to play now in ensuring the additional funding and support for Women in Sport programmes being enabled by Sport Ireland is put to the very best use.
*******
Carolann Lennon
Carolann Lennon is the Chief Executive Officer of eir, a position she was appointed to in February 2018.  She has worked with the company since 2010 having previously been Marketing and then Consumer Director of Vodafone Ireland.
Lennon was among the most passionate supporters of air's backing of Special olympics Ireland down the years and is now in a position of real influence over two key areas in Irish Sport, the long term future of eir Sport and its exclusive partnership with Guinness PRO14 Rugby, and eir's sponsorship of the All Ireland Football Championship.
The business has changed dramatically since its most recent takeover and it remains to be seen how much of the company's spend will continue towards all or any of the three properties.
Lennon herself is personally very committed in particular to the Special Olympics partnership and regularly leads company teams in fundraising efforts on their behalf.
*******
Patricia Heberle
Patricia Heberle is the Chef de mission of what will be the best prepared team ever to travel to an Olympic Games.
The Australian native was unveiled in the role at the end of last year and has been building out plans to give every support to the Irish athletes who will be travelling to Tokyo.
With three equestrian teams qualified already, and two Hockey teams bidding to do so in the next two weeks it will be our biggest ever team, travelling to one of the furthest venues but she is taking it all in her stride.
She competed in Hockey for Australia at the 1984 Games and was Assistant Coach when the team won Gold on home turf in Sydney 2000.
This is the first time we have had a full-time professional Chef de mission looking after all the detail and preparation for the Games.  It will be a pressured role but she is well capable of handling whatever comes her way.
*******
Elaine Carey
Elaine Carey is the Chief Commercial Officer with Three Ireland and one of Ireland's leading businesswomen.
She has overall charge of the company's substantial investment in sport through its partnership with the FAI that runs until beyond the European Championships that will be hosted partly in Ireland in June of next year.
The waves of controversy that have engulfed the Association over the past few months have to be fully addressed in order to give corporate backers the ability to maintain their support.
The success of whether the FAI manage that in the next six months will fall to Carey to pass judgement in terms of the brand continuing its long association with Irish football.
Having spent the early part of her career with Esat Digicel in Ireland and the Caribbean, she then worked for Eircom before joining Three in 2007 and rising to her senior role in the company six years later.
*******
Ellen Keane
Ellen Keane has been in the public spotlight since she first swam for Ireland at the Paralympic Games in Beijing as a 13-year-old in 2008.
In 2019 she won Bronze at the Para Swimming World Championships in London and will travel to Tokyo next year with one of Ireland's top medal chances.
This year her story has been on an ever wider platform when her story of overcoming disability featured in the Allianz TV ad that played out across the past few months.
Apart from being a brilliant swimmer, Keane's influence lies in making the case that people with a disability should never be judged or dismissed by that sense of being different
From being open and honest about the challenges she faced as a child, talking about coming to terms with her 'lucky fin' and maintaining her place at the top of her sport while studying culinary entrepreneurship at DIT and being an athlete ambassador for Sky Sports and Allianz she shows every day what is possible.
*******
Katie McCabe
Katie McCabe is the Captain of the Republic of Ireland Senior Women's team.  She is a catalyst for the media interest that has grown up around the team's ambitions to qualify for the Euro 2021 Finals to be played in England.
McCabe plays her club football alongside Louise Quinn for Arsenal in the Barclays sponsored Premier League in England and the UEFA Champions' League.
She joined Arsenal at the age of 20 and spent a loan spell in Glasgow before returning to London where she is now a key member of the team that won last year's League title.
McCabe was handed the Captain's armband for Ireland at the age of only 21, making her the youngest ever to have that honour and she has been a major influence under first Colin Bell and now new manager Vera Pauw.
A record attendance went to Tallaght to see last month's game against Ukraine and the work of McCabe on and off the field will be crucial in maintaining the drive towards greater support for the Women's game.
*******
Sarah Colgan
Sarah Colgan is Director of Along Came a Spider and alongside her partner in the business Heather Thornton, has been the creative driving force behind the 20X20 Campaign raising the profile of Women in Sport.
The campaign has been running for just over a year but has been one of the most successful ever in terms of creating additional awareness of the many different roles that women have in sport, as players, spectators, managers and more.
Bringing together brands including Lidl, KPMG, AIG, Three and Investec to each take a 'chapter' within the campaign has worked well on many different levels and the campaign is still running strongly as it heads towards the year of its targeted impact.
Colgan and Thornton launched  Along Came a Spider, a content agency in Dublin, in 2015.
Prior to that, she had been a successful TV producer with MTV, the BBC and then at RTÉ.
*******
Su Carty
Su Carty is the first Irish woman to sit on the Council of World Rugby that governs the sport on a global basis.
She is one of three Irish representatives on that body and one of only two women on the IRFU Committee.

She sits on the subcommittees relating to Rugby Operations and Third Level Rugby as well as that relating to Women's Rugby  
She was first Women's Development Manager with World Rugby, a role to which she was appointed in 2009 and in which she served for seven years through to 2016.
That followed on from her serving as President of the Irish Women's Rugby Football Union until 2008 and bringing that body into the IRFU.
She was a key figure in the review of Women's Rugby which took place after the hosting of the Women's Rugby World Cup here in 2017 and is a vital player in how the sport is developing from grassroots to the elite level.
She was a player with St. Mary's College and UL Bohemian and still serves as a referee in the Men's and Women's game. She won the Alain Rolland Award for Referee Performance in 2017.
Away from Rugby, she has a consultancy business specialising in business team performance and wellbeing.
*******
Sarah O'Connor
Sarah O'Connor is Head of Sport at Wilson Hartnell and one of the key advisers to some of Ireland's biggest sponsors and sporting organisations.
These include AIB, Guinness, Electric Ireland, the Olympic Federation of Ireland and the KBC Dublin Marathon.
It is rare that a week goes by without a major media event taking place at the company's offices on Ely Place.
O'Connor has been in the role of Head of Sport since the summer of 2015 when she switched over from her role as CEO of the Federation of Irish Sport.  Her original background was as a solicitor with Arthur Cox.
She is an astute operator with a strong understanding of media, Government and the creative process that helps brands to secure the kind of public recognition that is key to the ongoing success of a sponsorship.
*******
*******
Michelle O'Neill
Michelle O'Neill is the highest performing football official that Ireland has ever produced.  In July she ran the sideline in the World Cup Final between the United States and the Netherlands.
Then in August, she took another major step when doing the same alongside referee Stephanie Frappart at the UEFA Super Cup in Istanbul.
O'Neill played as a forward in local leagues in Wexford and chose to follow a path as an official from early on in her involvement with the game.
It's an important part of the normalisation process of integrating women into the highest, and the most prosaic levels of sport, that the officials in charge should be women and that applies for the men's and the women's game.
She is not the first to make her mark.  Paula Brady from Dublin is also on the FAI's list of 60 qualified officials as well as the 15 who have progressed to officiating in international competition.
O'Neill though is the only one to have now been involved in two FIFA World Cups and is a role model for others who want to follow the path.
Joy Neville has set a benchmark in Rugby having refereed the 2017 Women's Rugby World Cup Final. O'Neill is doing likewise, mixing up her commitments in black with teaching swimming and aqua therapy in her native Wexford.
*******
Shireen McDonagh
Shireen McDonagh is Head of Brand Marketing and Sponsorship with Life Style Sports.
Guiding the way in which the brand delivers its message, and its exclusive retail partnerships with Leinster Rugby and Munster Rugby puts her firmly in the spotlight as someone who is influencing how fans and consumers maintain a physical and a monetary connection to their favourite sporting teams.
McDonagh stepped up to the role in October 2018 having joined the company the previous year as Brand and Communications Manager.
Prior to that, she had built up a strong portfolio of experience working for agencies Atomic and TBWA.
She is a sprint and hurdling athletics coach with Dundrum South Dublin Athletics Club and previously worked as a model, even starring on the RTÉ Reality Documentary about the modelling world Fade Street.
A woman of many parts, she has become a key player in how sport is seen online and on the high streets of Ireland.
*******
*******
Vera Pauw
Vera Pauw is the manager of the Republic of Ireland Women's Senior team in football.  She was appointed to the role in September and will oversee the team's qualification campaign for the Euro 2021 Finals which will take place in England.
Capped 89 times by the Netherlands, Pauw was the first Dutch woman to play professionally outside the country when she signed for Italian side Modena in 1988.
A renowned coach who is an instructor with FIFA and UEFA, the 56-year-old Pauw began her management career with Scotland in 1998 before she led the Netherlands to the European Championship Semi-Finals in 2009.
Since then she has managed the national teams of Russia and South Africa and worked as an advisor to the Thailand FA. Pauw also coached the Houston Dash for a season in the United States.
She has a two year deal with the FAI to take the team as far as they can in this latest cycle.  Pauw has a passion for cycling away from football.  This qualification campaign promises to be an exciting ride, kicking off in front of a sold-out Tallaght Stadium.
*******
Mary O'Connor
Mary O'Connor is the CEO of the Federation of Irish Sport.  In her near two years at the helm of the organisation she has overseen the launch and strong support of the 20X20 initiative, and been a strong representative for the wider sporting community as part of the Sports Leadership Group charged with planning the implementation of the National Sports Policy.
O'Connor represented her native Cork with great distinction both in Camogie and Ladies Football winning a total of 12 All Ireland medals over a 16-year dual inter-county career.
She was captain of the 2009 Cork Ladies Football team that completed five titles in a row. An All-Star in both codes she was Player of the Year in 2006.
She was awarded an Honorary Doctorate from University College Cork in recognition of her contribution to sport and in particular to Women's sport.
She spent the early part of her career working for the Camogie Association where she was involved in the delivery of three national development plans that saw growth in both the number of clubs and in participation. In 2013 she served as acting CEO of the Camogie Association.
In 2018 she joined the Advisory Board of the Dublin City Council Sport and Wellbeing Partnership where we have worked alongside her and seen at close quarters what an intelligent and committed advocate she is for sport in all its forms.
*******
Tracey Kennedy
Tracey Kennedy is Chair of the Cork GAA County Board. She was elected unopposed to the position at the end of 2017 and has overseen a turbulent couple of years with the development of Páirc Uí Chaoimh central to that.
The Liam Miller controversy was another factor thrown into the mix to test her like could rarely ever have been the case with a voluntary position but she has come through all that has been thrown at her with grace and resolve.
Activity on the pitch and off the field of play has begun to turn with a Minor and U20 Championship double in Football backing up continued progress in hurling having landed back to back Munster Championships in 2017 and 2018.
The appointment of new key staff in administration and coaching is another indicator of a more positive future than has been evident in Cork over recent years and Kennedy can be credited with playing a significant part in that.
She is Vice Principal of Carrigaline Community School in her 'day job' and overcame a serious health scare in 2015 while still serving as PRO for the Cork County Board.
There are yet more challenges to be overcome in Cork but Kennedy has shown her aptitude for meeting them head-on and finding a solution.
When she completes her service with the Cork County Board there may yet be a higher office in the GAA considered in the future.
There have been 39 Presidents in the history of the GAA. Four of them have hailed from Cork.  There has yet to be a Woman President.
*******
Dr Una May
Dr Una May is Director of Participation and Ethics at Sport Ireland.  Her dual responsibility is substantial and covers the maintenance of a clean approach to sport through heading the anti-doping function, and also to drive as many people as possible to participate in sport in all its forms.
Both of these are key elements of the Government National Policy on Sport published in 2018 and the implementation of which will dominate sports administration policy for the foreseeable future.
This time last year controversy raged over the readmission of Russia to the World Anti-Doping Association.  May and Sport Ireland were staunch critics of a perceived light touch on Russia's adherence to the right procedures and now again, the spectre of 'inconsistencies' is to the fore once more.
Maintaining Ireland's strong approach to anti-doping sits on May's desk and in an Olympic na Paralympic year to come it will be a key priority.
May has been a pathfinder and an effective example that skill and competence are defined by an individual, not by their gender.  She is the most senior woman in an executive role and a likely strong contender to eventually succeed John Treacy as CEO.
******* 
Cliona O'Leary
Cliona O'Leary is the Deputy Head of TV Sport at RTÉ.  The broadcaster is our most visible and important window on the world of sport and by any comparison to other countries in Europe, Ireland is very well served by our national public service broadcaster.
O'Leary joined RTÉ Sport in 1997 and worked as Series Editor on International soccer and rugby.  She produced RTÉ's Top 20 GAA Moments and edited World Cup and Olympic Games coverage as her career developed.
She held the post of Assistant Commissioning Editor within the Sports department from 2006 and stepped up to her current role in 2012.
She was RTÉ Sport's Away Team leader in Beijing for the 2008 Olympic Games and Rio for the 2016 Games and has already been out to Tokyo preparing for next year's 2020 Games.
She is a strong advocate of giving Women's sport a high level of visibility both on and off the field of play, and has been a key driver in ensuring that broadcasters like Joanne Cantwell, Jacqui Hurley, Evanne Ní Chuillin and Claire McNamara, as well as analysts like Bríd Stack, Fiona Coghlan, Ursula Jacob and Hope Solo the chance to be involved at the highest levels of sports coverage regardless of whether it is men or women in action.
O'Leary is originally from Drimoleague in West Cork and graduated with an honours BA degree in and Media & Communication Studies from Mary Immaculate College in Limerick.
*******
Fiona Coghlan
Fiona Coghlan is to become the first woman to be co-commentator on a Men's Rugby World Cup match as the tournament progresses.
She has been a regular feature of RTÉ's coverage of the sport since hanging up her boots after captaining Ireland to a first-ever Grand Slam in the Women's Six Nations in 2013 and to a World Cup Semi-Final the following year.
Stepping into the commentary box for a World cup though is another step up the ladder of recognition that not every voice and face talking about the biggest sporting moments has to be male.
Coghlan was the first Chair of the Dublin City Council Sport and Wellbeing partnership when that was founded in 2016 and was an ambassador when Ireland hosted the Women's Rugby World Cup the following year. She is also an ambassador for Liberty Insurance.
She works as a Maths and PE teacher in Lucan and combines that with a role as an advisor with Navy Blue Sports helping to guide the off the field careers of Garry Ringrose, Andrew Conway, Sarah Rowe, Joy Neville, Darragh Moloney and many more.
*******
Rachael Blackmore
Rachael Blackmore is a leading National Hunt Jockey competing at the highest level of her sport against both Women and Men.
She became the first woman to take out a professional licence in over 30 years when doing so in 2015 and last year came second only to Paul Townend in the race to become Irish Champions Jockey.
This year also marked her first winner at the Cheltenham Festival and she came to a wider audience with the screening of the Jump Girls documentary.
Hailing from a family in the racing heartland of Tipperary, she nonetheless came from a family with no background in the sport and came into it after studying equine science at the University of Limerick.
The greatest challenge for women jockeys has always been to get enough rides to prove themselves in the saddle as a match if not better than the men they are racing against.
Blackmore has broken through that hurdle with over 600 rides last year and was even the subject of a giant statue erected outside Chaletenham by bookmaker Paddy Power.
*******
Antoinette McKeown
Antoinette McKeown is the CEO of Sport NI and as such serves as the most influential person in Northern Ireland connecting sport to Government.
Her twitter biography contains the quote that 'Resilience is made easier when driven by integrity.'  They are appropriate words given the drama she has gone through that resulted in her being suspended from the position for ten months in 2017 but returning last year and knuckling down to serve sport once more.
Overturning a dismissal which dated back to a fractious time in Northern Ireland sport amid rows and recriminations over the development of Casement Park, she has put that behind her now but faces major challenges outside of her control with the impact of Stormont not sitting and the oncoming crisis in Government that Brexit represents.
Life and Sport continue though and Sport NI is currently undertaking consultation on a new Strategic Plan to replace the five-year plan which McKown oversaw after her appointment to the role in 2013.
A former CEO of the Consumer Council she is a fan of most sports and an effective public administrator, she will open the Game Changer Conference being hosted by Sport NI on September 30th and October 1st at the Titanic Belfast, painting a picture of sport in a good place in Northern Ireland.
*******
Miriam Malone
Miriam Malone is the CEO of Paralympics Ireland and is facing into the final preparation stages of taking a strong Irish team to the Tokyo 2020 Paralympic Games.
She joined the organisation from her previous position as Director of Business Partnerships at the FAI in 2017.
Malone was instrumental in delivering a successful 2018 Allianz European Para Swimming Championships at the Sport Ireland Campus in August 2018.  She doubled up as Chair of the Local Organising Committee for that event, one of the most prestigious international events to have been staged in Ireland.
The team is shaping up nicely for next year with Ellen Keane securing World Championship Bronze last week, Katie George Dunleavy and Eve McCrystal winning Silver at the ParaCycling World Championships and Jason Smyth and a strong Para Athletics team gearing up for their Worlds later in the year.
Malone began her lifelong career in sport working in San Francisco before returning to Ireland to work with Special Olympics Ireland.  In 2004 She set up the first Kilkenny Sports Partnership and then in 2006 she joined the FAI in Dublin working across grassroots and then into business partnerships.
She is well prepared for leading a strong team into a Paralympic Games off the back of major success in London and Rio.
*******
Michelle Carpenter
Michelle Carpenter is the CEO of Rowing Ireland.  Appointed to the role in May 2018 she has overseen a very strong year for the sport with Ireland now ranked second in the world in Olympic boat classes ahead of both the UK and the United States.
Four boats have already been qualified to take part in next year's Olympic Games in Tokyo but there has also been real success at the grassroots level and in forming a new commercial partnership with Kinetica.
Membership at Rowing Ireland has grown by 25 per cent in the past year and the Get Going Get Rowing programme in schools and colleges has engaged with 30,000 participants.
Originally from Limerick, Carpenter was one of the first registered female rowing members of Shannon Rowing Club, rowing in their first winning women's championship crew of 1988.
She is actively engaged at international level within World Rowing and was the sports nominee to a 2017 IOC Women in Leadership Forum in Lausanne.
Before becoming involved in the world of sports administration Carpenter was part of the team that launched the Euro currency while working at the European Central bank in Frankfurt.
*******
Sinéad McNulty
Sinéad McNulty was appointed to become Ard Stiúrthóir or CEO of the Camogie Association in June of this year.
The first three months in the post have been a whirlwind but one which has produced some fine results.
The Liberty Insurance All Ireland Final between Galway and Kilkenny produced a game for the ages, the highest scoring Final since 1988, and a record stand alone attendance.
Throw into the mix that television numbers and attendance at the semi Finals stage in Limerick were both up by nearly 20 per cent and it has been a good start.
McNulty is a Dublin native, and a graduate of the Leisure Management and MBA programmes at TU Dublin (DIT). She had been Head of Sport at the third level institution for the past ten years and overseen the transition of sports facilities as a central focus of the new Grangegorman Campus.
She brings valuable experience from community sports development and leisure consultancy having worked in sport development roles in Dublin City Council and Dún Laoghaire Rathdown County Council, and as a leisure consultant with Holohan Leisure before joining TU Dublin (DIT) in 2008.
A friend of Sport for Business since our early days, McNulty has also been a highly valued colleague on the Board of the Dublin City Sport and Wellbeing Partnership.
She served as Chairperson of the Scheme Implementation Group of the Government Grant Scheme supporting intercounty Camogie and Ladies Gaelic Football players, Chairperson of Student Sport Ireland's Finance and Governance Committee, and a member of the GAA's Towards 2034 Committee.
She is a member of Round Towers GAA Club in Clondalkin, alongside GAA Head of Communications Alan Milton, where she played Ladies Gaelic Football and has worked with the development committee in the club to secure new facilities and government grant aid.
*******
Helen O'Rourke
Helen O'Rourke is CEO of the Ladies Gaelic Football Association.  She has overseen a transformation in how the sport is seen by the general public and is celebrating in 2019 having smashed again the attendance record at the TG4 All Ireland Finals Day for the third year in a row.
This year's attendance at Croke Park hit 56,411.  Last years was a record 51,141 and before that 46,286.
At the current rate of growth, there would be a full house at the stadium, of over 82,000, by 2023.
It is not a record that has grown easily.  It is a focus of management and staff at the LGFA from the morning after each year's Finals and significant energy goes into making sure that the growth in numbers watching is backed up by similar growth at a grassroots level in the number of young girls coming into the sport and those who do staying and playing longer.
The partnerships which the association have built with Lidl and nurtured since 2001 with TG4 have been a core element in how the sport is seen and the important part it plays in the overall movement increasing the importance of sport for women to the same traditional position it has always had for men.
Coaching and Leadership across the organisation are vital for sustainable growth behind the headline figures and O'Rourke has enabled massive improvement here as well.
Speaking to Sport for Business earlier this year she said: "We are seeing a lot more players coming back and getting involved in their clubs and schools."
"We commenced a Leadership Programme this year where we are looking at giving women the confidence to get involved in refereeing, coaching, management and all aspects of the game."
*******
Kellie Harrington
Kellie Harrington is the reigning Sport Ireland / Irish Times Sportswoman of the Year.  She is a World Champion.  She has the potential to win Olympic Gold in Tokyo next year.  But perhaps more than any of that she is one of the most engaging human beings we have ever come across.
She is a fighter from the North East Inner City of Dublin and her roots in the city are a key part of her character.  We have been involved with her in events around the Dublin SportsFest and she is the star that everyone is attracted towards.  A ready smile that masks the core of steel that you need to cut from fighting at 69 KG to doing so at 60 KG because that gave her a better career path.
She is grounded.  Weekends in recent years were about working in the local St Vincents Psychiatric Hospital in Fairview.  It supplemented the funding that came from Sport Ireland after winning her World Title.
She is important because she reaches out to groups of young girls, and boys, with the hope that they can grow up to be like her, if not in the boxing ring then in whatever they want to turn their hand to.  It's easier to solve a drop off in sport when school, club and family life is more comfortable, a lot harder when other concerns and social challenges are always just around the corner.
When the National Sports Policy was launched in the summer of 2018 it took place in the streets where Harrington grew up, less than a mile and yet a million miles away from the gleaming glass fronted offices of the IFSC.
Kellie Harrington was the star act that day.  If we can bear her spirit and fortitude in mind as that policy develops over the next decade, we will, as a society, have done a good job.
*******
Anne O'Leary
Anne O'Leary is the CEO of Vodafone Ireland who in 2019 confirmed a four-year extension as the main commercial partner of Irish Rugby.
Since taking over the role of CEO six years ago she has followed a policy of balance in the workforce with 39 per cent of senior leaders, 63 per cent of the senior leadership teams and 48 per cent of middle management being women.
She has also fostered a company culture where diversity is very much seen as a positive.  The company's strong sense of openness to the LGBT community was a major factor in their support of this year's Union Cup in Rugby.
The extension of the partnership with the IRFU comes at a key time just before the Rugby World Cup and is a statement of support that gives the sport confidence in knowing that regardless of results on the pitch, the infrastructure for developing the sport is secure.
In addition to the portfolio of rugby assets from 2020 Vodafone is also taking over as official sponsor of the Women's Interprovincial tournament.
Speaking to Sport for Business at the time of the announcement O'Leary said  "We have a shared ambition with the IRFU to grow the game on the island of Ireland. We are very proud that our support of Irish Rugby encompasses men's rugby, women's rugby and the game at all levels. When it comes to Irish Rugby, we all belong to the Team Of Us."
O'Leary remains active in sport and is a keen runner, swimmer, cyclist and triathlete.
*******
Joanne Cantwell
Joanne Cantwell stepped up as the Main Presenter of RTÉ's Live Gaelic Games Coverage in 2019 and has taken to the role with ease.
The Sunday Game Live coverage of the Drawn game between Dublin and Kerry in the All Ireland Football Championship attracted a peak audience just short of 1.1 million making it the most-watched TV programme of the year so far.
It is a measure of how professional she has been throughout her career in front of the camera that her presence now in the hottest sporting seat that RTÉ has gone by without comment.  The era of Women being accepted as the norm in all areas of sport including media coverage has taken quite a leap forward.
Cantwell has been one of a wave of strong female presenters given a chance and then developed in their career at RTÉ, long before it became an imperative.
She joined from TV3 in 2007 and her first job was as a reporter on The Sunday Game.  Since then she has gone on to host coverage from the Olympic and Paralympic Games as well as programming across a variety of sports.
Cantwell played Ladies Gaelic Football for Dublin, winning an All-Star in 1998 after helping Dublin to a first Leinster title.
*******
Nora Stapleton
Nora Stapleton was appointed to the newly created position of Women in Sport Lead at Sport Ireland in April 2019.  She has executive responsibility on overseeing the additional €3 million funding which was allocated to different programmes across a multitude of sports by Sport Ireland announced in September.
Before taking up the role at Sport Ireland Stapleton had spent six years working at the Irish Rugby Football Union as Women's Rugby Development Manager.  This overlapped with the period in which the Irish Women's team won the Six Nations Grand Slam and Ireland hosted the Women's Rugby World Cup.
Aside from managing the legacy of both those events she was also an integral member of the team, winning a total of 50 caps.
She only came to the sport at the age of 24 after playing in a Tag Rugby event with her employer at the time Bank of Ireland.  Prior to that, she played inter-county Ladies Gaelic Football for Donegal, winning the Intermediate All Ireland Championship in 2010.  She attended UCD on a soccer scholarship and was part of the UCD team that won three successive FAI Women's Cup Finals.
*******
Sarah Keane
Sarah Keane is President of the Olympic Federation of Ireland and CEO of Swim Ireland. In both of those roles, the next twelve months will be of huge importance.
Having taken over the old Olympic Council in the wake of the scandals that engulfed it through Rio 2016, she has brought together a winning team and steered to ship into a better place than it has ever been.
Survival was the minimum expectation through the dark days of having Government funding withheld and the confidence of Ireland's sporting establishment at an all-time low but that was very quickly exceeded.
A new name, a new identity and a new team came into focus under Keane's leadership and now there is a sense that Tokyo could yet deliver our most successful ever Olympic Games.  It will certainly be our best organised and that is the foundation upon which the vagaries of international sport have the best platform from which to shoot for the moon.
It is not only Tokyo though that Keane has on her list of priorities.  A new major sponsor in Tesco has been brought on board to lift swim Ireland's reach and in the coming months, we will see Championships televised on RTÉ and swimming stars given a greater spotlight than ever before.
Keane is humble about the success she has achieved, placing as much credit as she can to those who have played their part.  In terms of the leadership, though that is needed for better things to come to life, she is very much to the fore.
*******