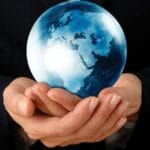 The next Sport for Business Members' Round Table will take place tomorrow morning be on issues surrounding the ways in which sport can seek to be a stronger beneficiary of philanthropic giving.
The event will gather representatives of the Government, the Irish Sports Council, the GAA, the Gaelic Players Association, Cricket Ireland, the One Per Cent Difference Campaign, the Ireland Funds, the Arthur Guinness Projects, Ulster Bank, Edelman, the UCD Smurfit Business School and the Irish Football Association.at the Dublin Headquarters of Philanthropy Ireland.
"The arts and charity sectors have traditionally been stronger at telling their story and bringing forward programmes that are worthy of support," said Rob Hartnett of Sport for Business. "We believe that sport has an emotional engagement, and a real grassroots reach that makes it a perfect area for the many strands that make up philanthropy from corporate to high net worth and legacy programmes."
"The One Per Cent Difference Campaign has brought a clear focus to what is possible for people from all walks of life."
"Making a difference is most attractive when it is in an area that is close to your heart. We believe that sporting programmes which enable children to play in a safe environment or communities to gather around a uniting common purpose can do that in sport."
"The Round Table will bring together 12 smart minds from sport, business and society. People who share a vision of what is possible, and are willing to take time to turn aspirations into achievements."
Sport for Business will publish a list of take aways to emerge from the discussion on Friday morning.
Sport for Business is a membership organisation. We help sport reach out to business, and business to engage the power of sport in its management, marketing and values. We publish a free daily news digest on the commercial world of Irish sport, we bring together smart minds in round table and larger formats, and we create initiatives among our members that make a difference. Contact us today to see how you can be a part of what we can achieve together.