It is always one of the most popular series we run through the year and our listing of 30 Under 30 Young Leaders of Tomorrow for 2021, in association with our friends at PwC, has now reached the first ten.
We are now into the final third in highlighting 30 young leaders that are making a mark within the Business of Sport in Ireland. They will be drawn from sports administration,  sports sponsorship, sports media and other areas. Our ambition is the creation of a network of people making a real difference within our industry.
They will join the 100 who have been nominated over the past four years and there is still time to nominate someone you feel might be a good addition.
How to nominate someone you know for our list.
********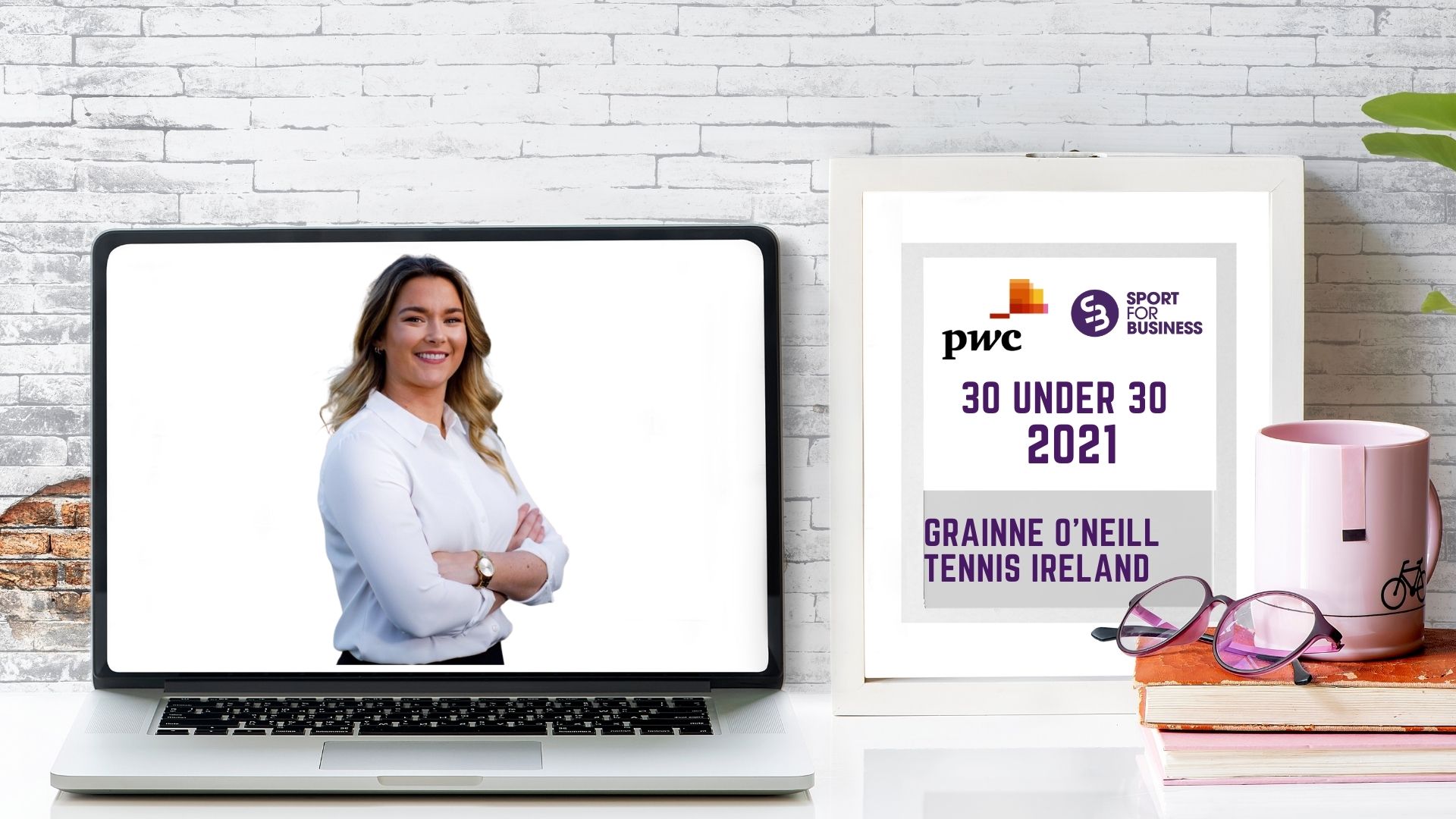 GRÁINNE O'NEILL
Women in Sport National Co-ordinator at Tennis Ireland
Gráinne O'Neill was the first Women in Sport National Coordinator, appointed by Tennis Ireland in March 2020 with the backing of specific funding from Sport Ireland.
Taking up her role at the start of the most extended lockdown in the history of sport in Ireland did not phase her and she has pursued a series of initiatives around increasing female participation at all levels of the sport.
Despite being a well balanced overall participation sport, tennis struggles like other sports with a lack of female representation in administration and coaching levels.
Gráinne built out the Young Women Leadership Conference and Programme which saw 28 participants, aged 16-25 years, from around Ireland complete a programme to help them to contribute to the management and development of the sport in the future, the next generation of female leaders. #sheleads.
She graduated in 2017 from Ohio State University with a Bachelors Degree in Science and Education, Sport Industry and prior to joining Tennis Ireland was the Commercial Manager at Inpho Photography.
Take a look at the others to have appeared this year on the 30 Under 30 list
Sport for Business Partners