The real impact of a ban on alcohol sponsorship
A principle based approach, but which principle?
Would the link be broken or just the funding?

The question of alcohol sponsorship and sport will be to the fore again this week as preparations continue for a likely cabinet decision as early as June 26th on a potential ban.
The latest draft legislation from Junior Minister for Health Alex White  includes a ban on sponsorship in sport but not in the arts, and a prohibition on direct funding of sporting programmes but no restriction on advertising which could still surround them in stadia and around media coverage.
Since the inception of Sport for Business we have covered the debate around alcohol and sport from a neutral perspective, pointing out the societal and health benefits of Government replacing alcohol sponsorship with health promotion spending but also recognising that in the absence of a replacement source of funding that the net result of an immediate ban, or even the 'sunset' timetable for such a prohibition, would be a less healthy nation and little likely drop in alcohol consumption.
An annual investment in health promotion to replace alcohol sponsorship would be equivalent to the budget of the Road Safety Authority.  That body helped reduce road deaths by half in the past six years, an outcome that would be considered money well spent by all, including from an economic perspective.
Wouldn't the motives of those opposed now to alcohol sponsorship be better addressed through a similar approach of Government intervention through prevention.
There was talk on media over the weekend about the need to approach this debate from a position of principle rather than economics and that the association of alcohol with the best of sport was in the long term damaging to young people's ability to resist the lure of alcohol abuse.
The same argument ends in a different conclusion though if the starting principle is that more involvement in sport is better for long term health.
It is vital that this argument is highlighted before we stumble over a funding cliff that will will cut children's access to sporting programmes and create a  pathway towards alternative recreation that will more likely include drink.
Anti alcohol advocates accuse sport of being complicit in alcohol promotion and only paying lip service to protection through programmes of alcohol awareness.  This is wrong.  Sports bodies are governed more by care for those participating than in the pursuit of a fast buck.
Programmes like the ASAP programme run by the GAA are evidence based attempts to assist members in resisting the lure of abuse and finding a way back if they have fallen into trouble.
Education through sport as opposed to parents and school has a more effective set of triggers than are given credit for in this debate and should not be put at risk by cutting off vital funding.
It would be entirely wrong to ban alcohol promotion through sport but leave it untouched in other areas.
Alcohol companies themselves would plough the estimated €35 million a year that goes into sport into alternative promotional strategies many of which would still likely use sports imagery and language but be of no benefit in promoting healthy activity.
In five years time we would be looking at less sports participation, greater problems of obesity and poor health and in all likelihood no better an attitude towards young people and drink as exists today.
That is simply a lose-lose situation which must be avoided.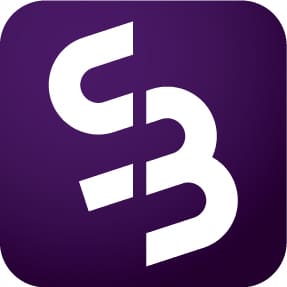 Read more coverage of Alcohol and Sport
Subscribe to our free Daily News Digest
Read more about membership of Sport for Business 
The Business of Women's Sport – June 20th at UCD Smurfit Business School


Sport for Business is a subscription based community that develops innovative ideas to bring sport and business closer together with many mutual benefits.
Sports organisations and businesses can avail of membership of Sport for Business for a monthly subscription that costs between €25 and €90, depending on size.
In return you get unique intelligence and analysis of the commercial world of Irish sport; a monthly programme of networking events enabling them to connect with sporting and business leaders and a platform to showcase your projects in sport. Click here to find out more.
Sport for Business articles are free to view for a time limited period before being added to our comprehensive archive of over 1000 articles on the commercial world of Irish sport.