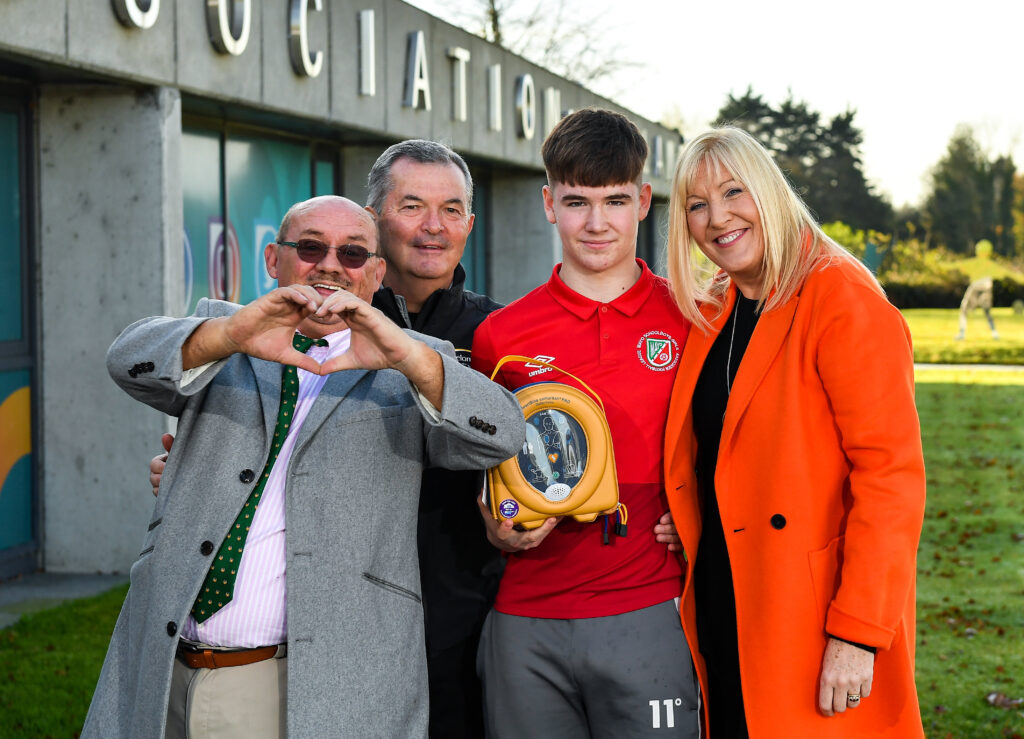 Mrs Brown's Boys and the FAI have announced the latest phase of their innovative Heart Care programme as it enters its second year in operation, helping to protect children and adolescents from Sudden Cardiac Death.
The six-year programme, sponsored by Mrs Brown's Boys and endorsed by stars Brendan O'Carroll and his wife Jenny, kicked off last January and already over 1600 boys and girls have been screened in the National Leagues.
Mrs Brown's Boys have committed €430,000 over six years to the programme which has been developed under the guidance of FAI Medical Director, Dr Alan Byrne.
The Heart Care Programme has already referred 85 young footballers for cardiology assessment and treatment, 50 of these referrals were based on ECG results, 30 on physical examination and/or symptoms and 5 on family history.
In one case, a 15-year-old boy is now under the care of a cardiologist and undergoing keyhole surgery in the next 12 months after the discovery of a heart murmur.
A 13-year-old boy underwent a cardiac ablation in July following ECG readings outside the normal range while a 15-year-old boy will also undergo cardiac ablation but can continue to play football until his procedure.
This is a programme making a real difference to the wellbeing and lives of young players and has to be applauded.
Details were also announced yesterday for a programme to introduce basic life support training nationwide for grassroots volunteers. The first training courses conducted by Heartsafety Solutions will take place in February. This training is Irish Heart Foundation certified and will cover CPR and the use of an Automated External Defibrillator (AED).
As part of the programme, Heartsafety Solutions will donate two defibrillators for a raffle open to all participants who attend for CPR/AED training next year. Clubs can also get the health of their defibrillator units checked at the course venues with discounts available for the purchase of new Automatic External Defibrillators.
"We have been delighted with the success of the Heart Care Programme in year one," said show creator Brendan o"Carroll and his wife Jenny.
"We look forward to the expansion of the programme in 2020 and the introduction of Basic Life Support training in grassroots football."
"Everything about this programme is designed to save lives and to reduce the Sudden Cardiac Death figures and we are delighted with the progress to date."
"Our thanks go to all the medical staff who have made this possible and to Dr Alan Byrne and his team at the FAI for coordinating the programme."
Image credits, Seb Daly, Sportsfile