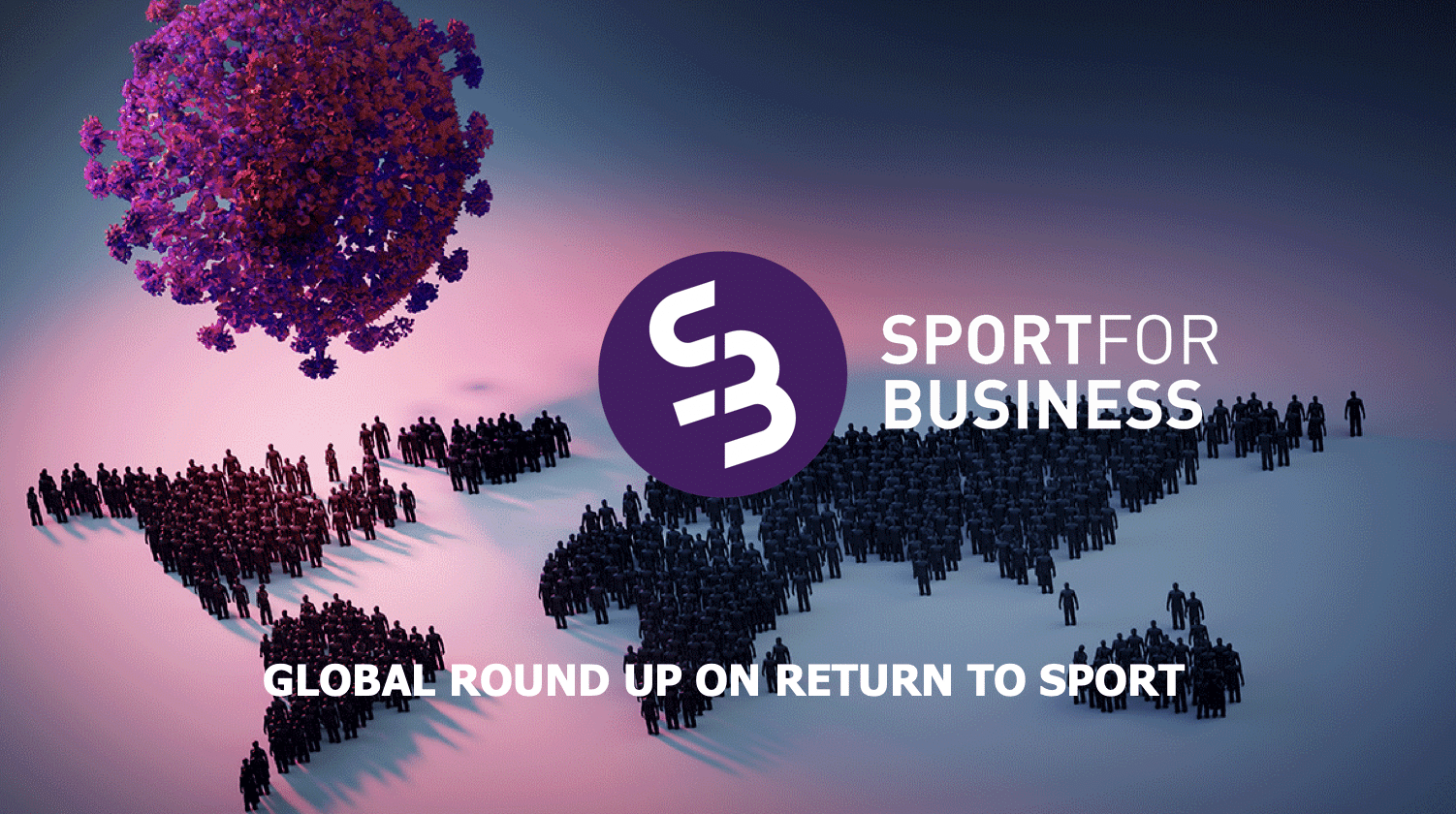 Each morning over the coming weeks and months we will bring you a daily summary of how sport is handling a return to activity in the wake of Covid-19.
FOOTBALL
The German Bundesliga has now completed two full rounds of fixtures and is settling into a groove with broadcast figures remaining at a high level.
The next main test will be on Tuesday evening, May 26th when the title race could be decided in the clash between the top two teams in the league Borussia Dortmund and Bayern Munich.
Both sides have won both games since the restart and after this there will be only six games left for each.
This would be a massive game in normal circumstances but with the eyes of the football world still trained exclusively on Germany it is even bigger.
US SPORT
The US Department of Homeland Security has issued a statement that relaxes travel restrictions on professional athletes travelling into the United States to participate in major sports events.
In support of @POTUS's reopening of the economy, I signed an order that exempts certain professional athletes, their essential staff, and their dependents from proclamations barring their entry into the U.S. 1/2 https://t.co/cE1geWcH5i

— Acting Secretary Chad Wolf (@DHS_Wolf) May 23, 2020

"Professional sporting events provide much needed economic benefits, but equally important, they provide community pride and national unity," said Acting Secretary of Homeland Security Chad Wolf.
"In today's environment, Americans need their sports. It's time to reopen the economy and it's time we get our professional athletes back to work."

SNOOKER
Sunderland Director Charlie Methven, familiar to viewers of the Netflix series Sunderland 'Til I Die, is behind a call for the establishment of a  'Football Finance Authority' (FFA) scheme to be created by the English Football Association – but working with and backed financially by the UK government – to provide financial assistance to English Football League clubs.
He is calling for funds to be provided by this FFA to allow clubs to meet their short-term liabilities and provide them with enough breathing space to restructure their finances.
The money could not be used to invest in recruiting new players or improving the club's infrastructure.
Rather than being offered as loans these funds would instead be exchanged for a minority shareholding in the club, of between 10% to 49% depending on the level of investment required and the value of the club.
Independent directors would be appointed to the boards of clubs as representatives for this minority shareholding. These directors can be nominated by either a registered supporters trust or by the relevant local government authority, but they must be non-political and subject to approval as Fit and Proper by the FFA.
These Independent Directors shall have real-time access to the financial records of their club and can report their concerns back to the FFA. Clubs that continue to trade outside the rules of the EFL would be put into a form of administration by the FFA, where a credible plan would be implemented by independent auditors to bring the financial affairs of the club back in line with the League's rules.
Either a recognised supporters trust or a local authority can subsequently acquire the FFA shareholding in their club at a discount to market value, and funds raised in this way would be returned to the government to help repay the public investment in this scheme.

Todays Headlines: Racing Awards Major TV Deal 
Todays Headlines: Sponsorship Study Reveals Backing for Sponsors Supporting Sport
Today's Headlines: Lions Make Key Appointments
This Weeks Live Session: Five CEOs on Lessons from Return to Action Join
Check out our Live Sessions and Events coming up on Sport for Business
"Fair play you are doing a brilliant job of keeping us all informed and motivated"