With the Republic of Ireland and Northern Ireland getting off to winning starts aways from home in their bids to qualify for the Euro 2016 Championships, we are pleased today to publish a guest post from Niall Dowling, Strategic Director of Atomic Sport on five key things to bear in mind when marketing to football obsessed teens…
With an estimated 6 million thirteen to nineteen year-olds living in the UK and Ireland, the teenage market is big business. More connected, informed and discriminating than ever, marketing to teenagers can pose challenges. Try too hard to be 'down with the kids' and you are likely to be dismissed. Treat them like adults and your comms are likely to miss the mark completely: in tone and in placement.
And of course, as with any minors, responsibility is of added concern.
Nike's consistent focus on the 'Football Obsessed Teen' segment underlines its importance to sports apparel brands. But the teen market is also of major importance to broadcasters, publishers, rights holders, gaming companies and FMCG brands.
In an effort to get inside the head of the Football Obsessed Teen, we invited one to spend a week with us at Atomic Sport.
Joe, a fifteen-year-old football obsessive that plays on two teams, gave us a unique insight into his world – a world where football is the dominant cultural influence and pervades every waking hour.
Over the course of the week, Joe completed a number of exercises including writing an hourly social media diary, mystery shopping sports stores for his favourite gear, curating and ranking the content of choice for him and his peers and finally, conducting an online survey of his thirty team-mates.
While this was clearly a non-scientific exercise, there were some revealing insights of real significance to
marketers.
Style is Everything!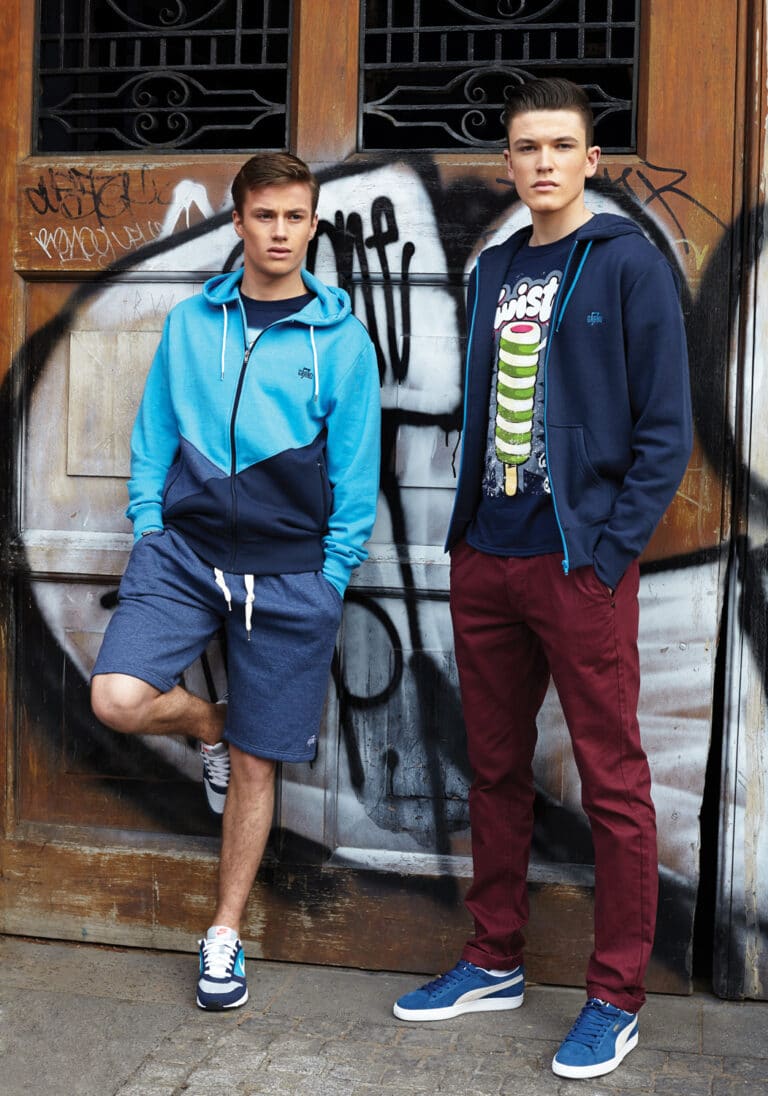 The Football Obsessed Teen is exceptionally style-conscious: for him, the latest football fashion is as essential a part of self-image as athletic prowess. As a market they are willing to let aesthetic qualities over-rule their opinion of a brand's functional qualities: for example gravitating towards a previously disliked brand of boots based on the introduction of a new colour or style.
Detail is incredibly important: a new weave, contrasting textures or innovative technical materials were all noticed, appreciated and discussed among peers. More than any other, this is a visual generation that is used to consuming vast quantities of brand imagery on a daily basis. In such a saturated and fast-moving market, striking, high quality and detailed imagery is a brand's only chance to resonate.
Insight for brands:
Create details in your product design but more importantly share this attention to detail in your comms, especially through online video and social content.

Social but Passive

Not surprisingly this is a highly social cohort but classic content curation and generation behaviour was not in evidence. Joe and his peers preferred instead to consume the football content that is pushed to them, primarily via the Twitter and Facebook output of their favourite teams and players.
Social interaction on the other hand, took place primarily on messaging platforms such as Whatsapp and Snapchat: the latter enjoying a 97% penetration of the group surveyed. On average the surveyed group checked its social channels over twenty times per day. Careful analysis of this behaviour reveals the optimal moments to engage in social marketing. For example, Monday night is a key time to catch up on the goals of the weekend and see what the pundits are saying.
Insight for brands:
This market wants to absorb content rather than participate in its creation. Only the most entertaining pieces featuring the elite of football register at all.
Value Comes First

Although this is a market that covets expensive gear, real disposable income is low. The high volume of brand-related content consumed creates pressure to stay up to date with the latest products and value therefore matters greatly: our group ranked it as the number one factor in choosing a sports retailer.
Far from being financially irresponsible, The Football Obsessed Teen will seek out bargains and displays thrifty behaviour more often associated with adults. Indeed research with one of our FMCG clients revealed teens visiting supermarkets rather than convenience stores to buy confectionery multi-packs to share with their friends.
The opportunity here is to find effective ways to communicate sales promotion campaigns and discounts to a younger audience that isn't familiar with using printed coupons or scanning newspaper inserts. Demographically-targeted SMS and paid social media activity all offer highly efficient delivery of offers as well as the means for teens to share the offer with their peers. ! !
Insight for brands:
Offer value and discounts at key times but only on platforms that this market consumes.
Content Beats Advertising


Joe and his peers happily consume huge amounts of branded content weekly: the most popular of which features their footballing heroes engaged in incredible acts of skill, helped naturally by their chosen brand of boots/ gear/ nutrition and such like. This type of content has a clear influence on their own purchase preferences – they associate the player's skill with an enhancement of their own skills and reference their hero's wearing of the product to justify their own purchase decisions.
For this reason, longer form content is the perfect medium with which to target the Football Obsessed Teen – offering greater potential to engage than traditional advertising. It's worth remembering too that teenage viewership of 'live' TV, the bedrock of traditional advertising, continues to dwindle: Nielsen figures reveal US 12-17 year-olds watching nearly 4 hours less TV per week in 2014 than in 2011.
Our research also supports the relative effectiveness of the content versus advertising. While 80% of the group said they noticed online advertising, only 20% said they click on it.
The primary reason for clicking on online ads was 'to link to interesting stories', considerably higher than special offers and competitions. Marketers would do well to remember that in the online environment, a softly-softly approach performs far better than the hard sell.
Insight for brands:
Create entertaining and engaging content around your key
assets like elite athletes. Don't try to sell product all the
time on all platforms.
Hero Worship Crosses Team Allegiance!

While most older readers will remember loyally following just one team as a teenager, younger fans tend to be a bit more promiscuous. Most teenagers happily support one team in the Premiership, a team in La Liga and quite often a third in Serie A.
Above all though, it is star players that have the greatest gravitational pull. Teenage fans will follow their hero from club to club and readily immerse themselves in the culture and heritage of the new club. All of our research group unashamedly admit that they look to their heroes and what they wear as their primary purchase driver. Clearly most brands can't afford to sponsor the mega stars of football but savvy marketers can still benefit from association with them. For example, a sports retailer can post footage of the star's latest goal or trick shot alongside a link to a product that they stock.
Insight for brands:
Sponsoring and activating individual athletes can offer a higher level of engagement with this market. If you're budget doesn't reach that far, then curating relevant content can be effective.
As a creative agency, the experience of observing and listening to the Football Obsessed Teen was invaluable and underlines the importance of treating the group as a distinct segment. It pays to take the time to understand and capitalise on the subtle differences that set teenagers apart from their adult counterparts. Getting it right with this market can be extremely rewarding: they are enthusiastic adopters and passionate advocates of the brands that understand how to engage them on their level.
Atomic Sport is a member of the fast growing network of sporting and business leaders in the Sport for Business community.  Sign up today for a 14 day free trial and see what we can do for your organisation.