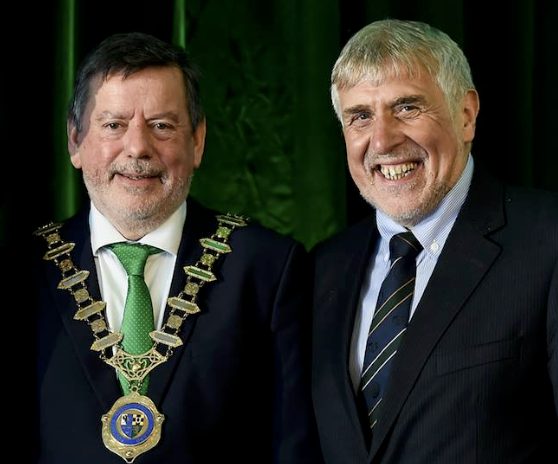 The Governance Review Group whose recommendations will be voted on by the FAI at it's AGM on July 27th included a suggestion that up to two of the existing Board Members should stay on.
Yesterday it was revealed that Donal Conway is the only nominee going forward for the role of President and that Noel Fitzroy is one of three going for the role of Vice President.
His two rivals for that post, Gerry McAnaney and Paul Cooke had previously been linked with the positions of Honorary Secretary and Treasurer. Neither of those exists in the new structure proposed as part of the reforms so it appears that there will be an election but only in the event of the reforms not being passed by a two-thirds majority.
There has been no reaction yet from Government to the decision of Donal Conway to stand again for the president's role which he currently occupies.
He has stated throughout that it was something he was considering and he has been a sure pair of hands throughout the past three months trials and tribulations of the Association.
The former school principal has had to put up with substantial pressure from the media and elements both within and without football to explain his lack of action in raising alarm bells as a member of the FAI Board where he had previously served as Vice President and Chair of the Underage Committee.
At the time of his election by acclamation in August of 2018 to serve a four-year term as President, he was credited as having played a key role in the design and implementation of the FAI's player development programme.
Noel Fitzroy was elected to serve as Vice president at the same time.
The fact that there was no one else willing to go forward as President at such a time of upheaval is indicative of a sense of wanting to wait until the mists surrounding the various investigations and governance changes are blown away.
We are aware of a number of discussions that had taken place amongst people within the sport about taking on one of the roles but that there was a lack of appetite at this time for a number of different reasons.
As the incumbent Conway will have felt a sense of responsibility to the Association and the Sport not to have a potentially divisive election. the suggestion is that he will stay as president for just one more year to see the reforms into place but that the four-year term he is currently serving is no longer part of the plan.
There will be a special EGM taking place this weekend at which a sense of whether the reforms are likely to be accepted or rejected will become a little clearer.
Sport Ireland has already said that acceptance is a prerequisite for the lifting of a suspension on funding and the plan has also been approved by FIFA and UEFA.